How was this possible????
In the early 1970's I was working in the Department of Health and Social Security in London. Myself and an older colleague worked as cashiers, and had a small office where people came and went all day.
One very nice man used to come in regularly . He was tall and upright with a complexion that you would describe as not dark, but somewhere between Anglo Saxon and Spanish, and he had very very curly fair hair. He also walked with a slight limp.
As time went on and I got to know him better, I liked him a lot. He was interesting kind, and thoughtful and had a lovely sense of humour. He had quite a lowly post, which I did wonder about.
PRISON !!!
However one day he came in and there was the usual chit chat, when we got on to the subject of smoking (which we all did in those days). It was then that he dropped the BOMBSHELL by reminiscing about his time in PRISON, and what was worse SOLITARY CONFINEMENT!!!! He explained how they would have one cigarette between 6 of them and passed it along in a tobacco tin for each of them to have a drag before passing it on under the door to the next cell.
Well !! I was astonished at this revelation. After he left I asked my colleague, (an older, sage man who had been in the merchant navy) how an earth did he end up in the Civil service when he'd been in prison ???? ( And bearing in mind that rehabilitation of prisoners wasn't as enlightened as it is today)
THE PENCIL TEST
"You don't understand he said. He comes from South Africa. Judging by the his very curly hair he was probably classified as black. He could have been imprisoned just because he was classified as black, or he could have challenged the authorities and rebelled against his situation. He probably did very little wrong"
" But he's not even black" I said"
"No but they have something called the PENCIL TEST out there, where a pencil is placed in someones hair and if it doesn't fall out because their hair is too curly then they are classified as black" Whole families can be divided up with some classed as black and some as white, and of course the difference in the standard of living between a black and a white person is incomparable "!!!!!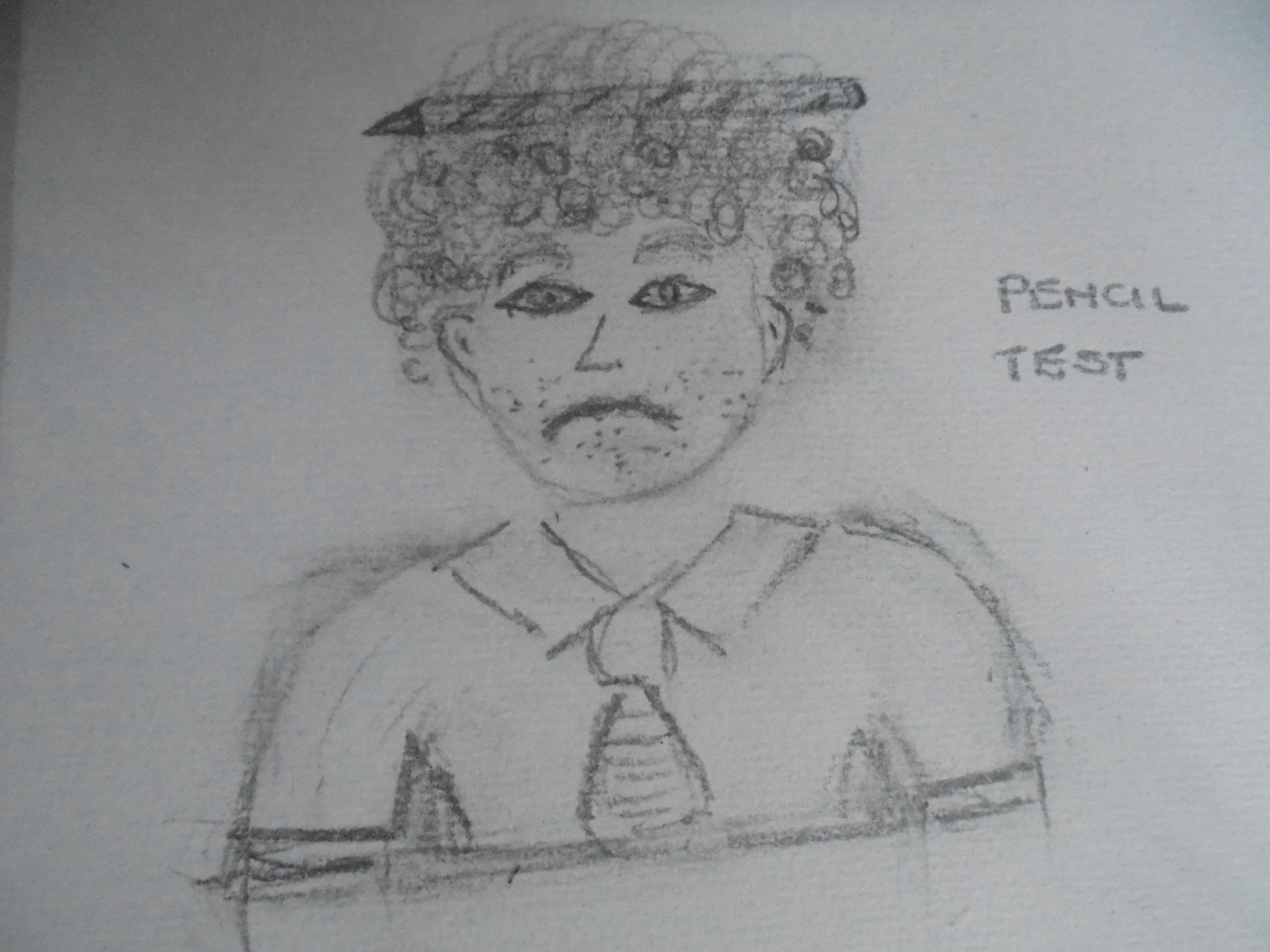 He left shortly after this, and I can only hope that he went on to do something more deserving of his talents. I assume, rightly or wrongly that the limp was a result of ill treatment.
The thing I think most about though, is that, whilst I have a definite kink in my hair, both my mother and grandfather were born with very tight curly hair, how would they have got on in South Africa ???