In two years time some of my everyday household items, seen below, will be 50 YEARS OLD.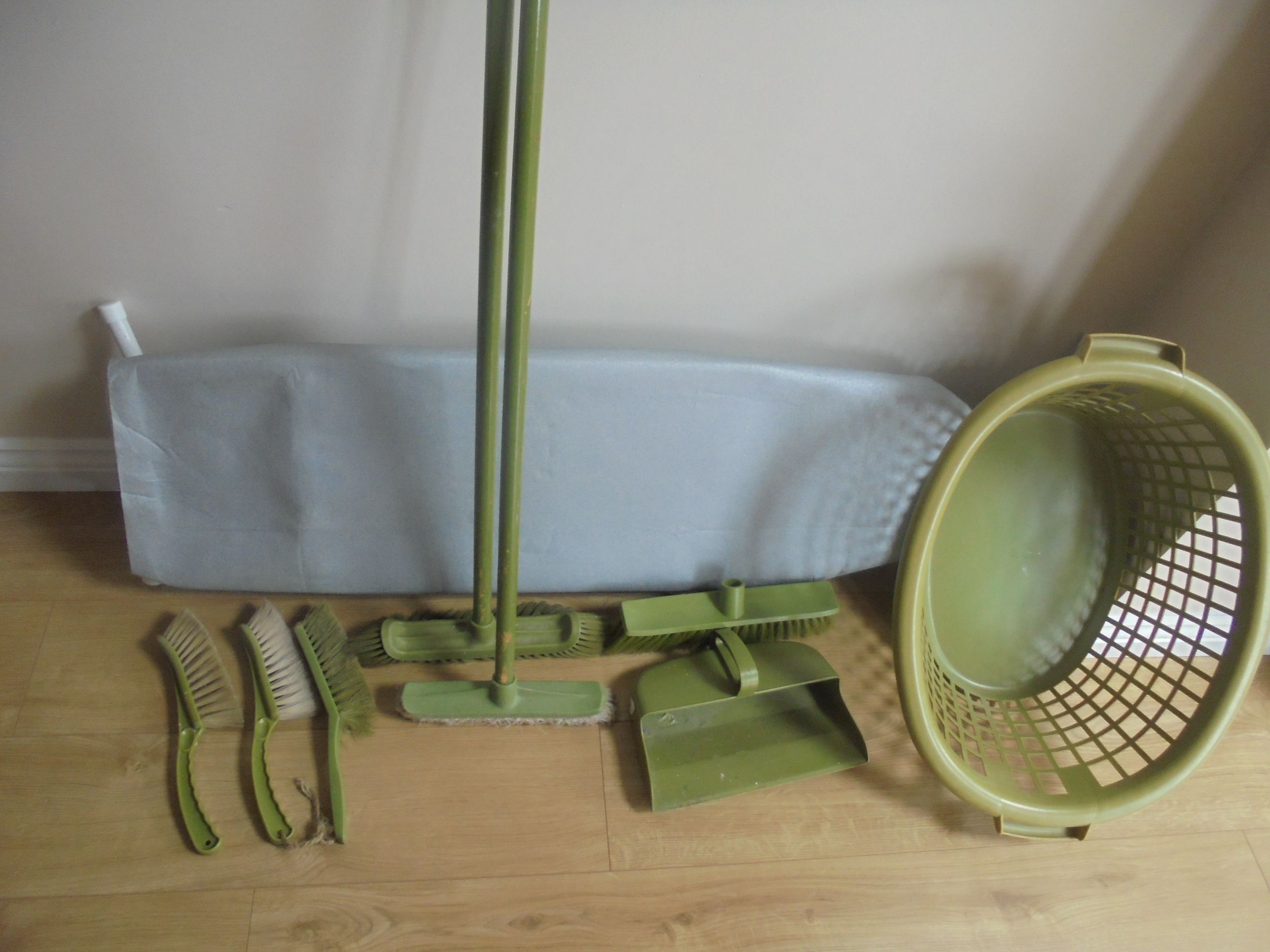 I know this because it is the year of our Golden Wedding, and every single item was a wedding gift.
You may wonder how much I use them because of their longevity??
The dustpan and stiff brush, plus the ironing board are in use every week. (although it has had a couple of new covers) The washing basket is in constant use, and the other brushes are used less frequently, but never the less regularly.
How is this??
It's because things made then, particularly plastic, were so much more robust!! They were made to last.!!
My children have been set up in their own homes on average for about 15 years and during that time they have all had a large number of new dustpan and brushes. I've used them myself, only to find that the slightest knock will initiate a crack or chip, very often rendering them useless.
I'm sure Addis, the company that made the ones I have, would go out of business if all their products had lasted so well. I'm also fairly confident that the things they make today will be weaker, thinner and generally less robust.
However is there not some mileage in the government having a policy where plastic cleaning items etc, have to be a certain thickness or quality in order that they should last longer??.
I agree that this would make them more expensive, but they could be in use so much longer that they would be cheaper in the long run. ( All these items were considered generous wedding gifts nearly 50 years ago.)
Could items that add further use to some of these things be excluded from VAT. i.e. ironing board covers.
And if it's not already being done, ensure dustpan and brush sets are sold individually, as they were in the past. This may prevent a perfectly good brush being thrown out with a broken dustpan.
I'm not sure how much of the plastic from obsolete dustpans and brushes etc are polluting the oceans, but even a small percent is too much. !!!!!