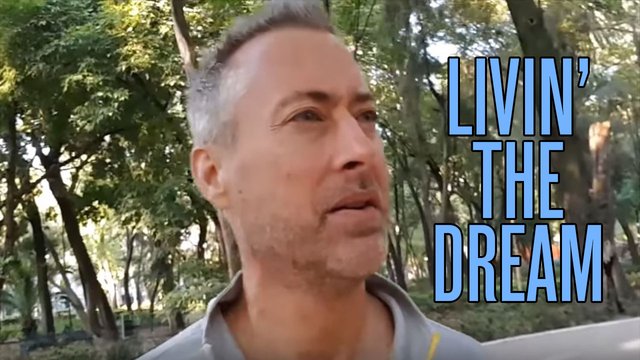 I woke up in Mexico City yesterday and had a bit of an epiphany.
I've often said that I believe we create our own reality. But I hadn't quite realized how I had created my own in the last few years and am now, in many ways, "living the dream."
And when I say, "living the dream", I mean that I dreamt about having a life like I do today and now, like a dream, it is happening.
It was about eight years ago that I decided to create the first anarcho-capitalist, Austrian economics based financial newsletter, The Dollar Vigilante.
Many people said the world wasn't ready for it... but I said, "Let's make them ready then."
And, I started a podcast, called Anarchast, about anarchy... a very unusual topic 8 years ago. And it has grown into a fairly large podcast and has even spun off its own conference, Anarchapulco, which had 500 people from across the world attend this year.
And, I've been covering cryptocurrencies since 2011 even despite many people warning me they were just a fad/scam/ponzi... and they have grown into a $100 billion+ market, just as I said it would.
And, I even now make very good money just posting to a decentralized, blockchain based social media platform... Steemit!
I realized how a decade ago this was all just a dream... a pipe dream even. But it has all come to pass... so, did I actually create my own reality?
And, can you do the same?
I pondered all this as I walked through a dog park in incredibly dangerous Mexico City and somehow survived.
You can see more here:
Please upvote and follow me here for more. Tomorrow I'll report in from Montana with my thoughts on one of the world's most dangerous drugs.
In the meantime, don't let anyone stop you from following your dreams. You never know where they may lead you.