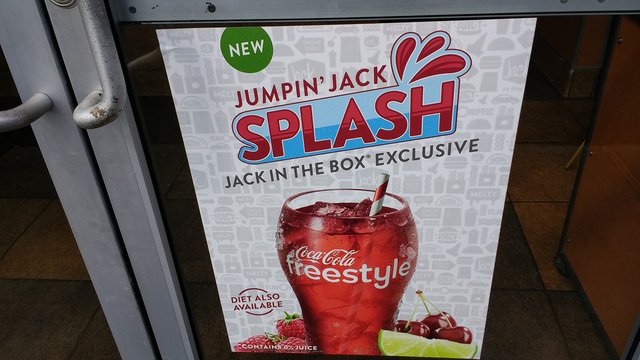 Jack in the Box has a new drink out.
It's called the Jumpin Jack Splash.
It's basically Minute Maid Lemonade mixed with cherry, lime and raspberry flavors.
I haven't tried it but it looks really refreshing.
The part that has me scratching my head though is that I've heard of Jumpin Jack Splash before.
Wait that's not right........ not Jumping Jack Splash.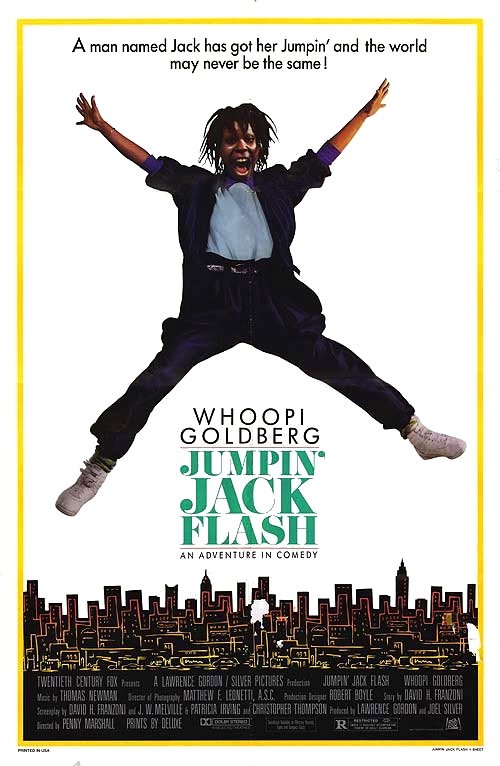 Jumpin Jack Flash.
I was 12 years old when this movie came out in 1986 and I went to see it in the movie theater.
At the time I was a big fan of Whoopi Goldberg, for whatever reason, and I still think she's pretty funny.
This movie is a pretty dumb espionage movie that's more of a comedy than anything else.
I remember that I really liked it though.
It only has a 5.6 on IMDb so it's probably not great.
So what is Jack in the Box thinking here?
Maybe we can appeal to people in their forties who went to see Jumpin Jack Flash in the theaters and have fond memories of Whoopi Goldberg?
The whole thing is pretty strange if you ask me.
Is Jack in the Box referencing an obscure 80's movie in their new drink advertisement?