...and I am going to sit here and say it! Yes! I am proud of myself for every road I have traveled in my life thus far!
I am a graphic designer by trade and have been self employed since the year 2000. As anybody who is self employed will know - it comes with enormous challenges!
Many years ago, I launched a print media magazine geared towards the alternative and holistic market. I compiled the magazine from cover to cover - layout of articles, adverts, pages of interest - EVERYTHING. I even handled all the advertising sales and the actual distribution of the product.
Eventually I found that I had lost my passion for the project, so I sold it to another publication house and they carried it forward. Sadly, they didn't really continue it down the path I had originally intended - but that wasn't really any of my business as it was no longer mine... but I would be lying if I said it didn't upset me greatly to let go of my brain child.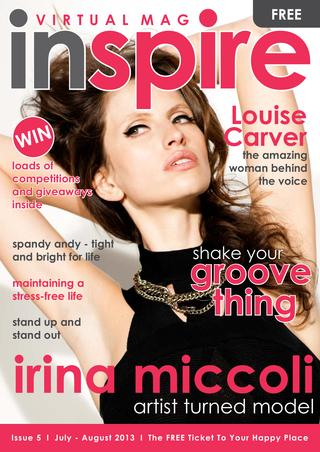 Years after that, I decided to launch another publication called "Inspire Virtual Mag" - which was an e-zine geared at inspiring and motivating women. This project too, was compiled completely by me - cover to cover... the design of the articles, adverts - absolutely EVERYTHING... In fact this time, I also handled all the fashion photo shoots for the fashion spreads. (That was outside of my normal sphere of expertise, but I learnt an emormous amount and I had an absolute blast!)
Inspire was tremendously successful and there were thousands of women from all over the globe reading, sharing and enjoying what I had created! In many respects, it makes me sad that I let that one go too... but I found that it was simply taking too much of my focus away from my primary business, which is a local design and print shop in Cape Town.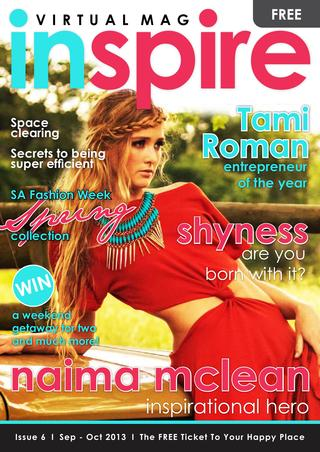 It was a rich and content heavy publication and it took a long time for me to put it together from start to finish...
It has been years since I have thought about this project - but for some reason, I did today... and I just thought I would take a moment to share it with you - as well as to give myself a big fat pat on the back... because, well... I never did at the time... and if I actually think about it - this was quite a large accomplishment in my life :)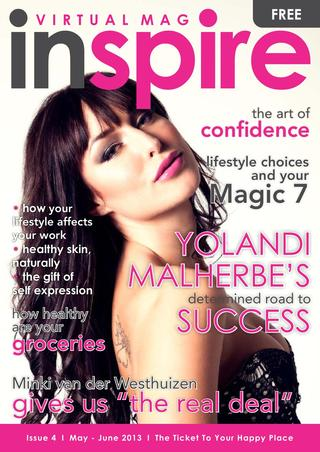 All the issues I created over that period, are still available online... so feel free to take a gander :) There truly is some fantastic content in every issue :)
ISSUE No. 7
https://issuu.com/inspirevirtualmag/docs/inspire_virtual_mag_7_reduced
ISSUE No. 6
https://issuu.com/inspirevirtualmag/docs/inspire_virtual_mag_6_final
ISSUE No. 5
https://issuu.com/inspirevirtualmag/docs/inspire_issue_5_final_edit
ISSUE No. 4
https://issuu.com/inspirevirtualmag/docs/inspire_virtual_mag_issue_4_may.june_2013
ISSUE No. 3
https://issuu.com/inspirevirtualmag/docs/inspiremag_3
ISSUE No. 2
https://issuu.com/inspirevirtualmag/docs/inspire_mag_2_new
ISSUE No. 1
https://issuu.com/inspirevirtualmag/docs/inspire_final_11.12_ready