I was thirsty assisting and standing a friend for his girlfriend's debut. Sitting just on the side, I took fun capturing this glass of water before drinking it.
For a short time, I was able to reflect life a bit. The moments where I need to find peace within myself. As still as water, meditating the sweetness of silence.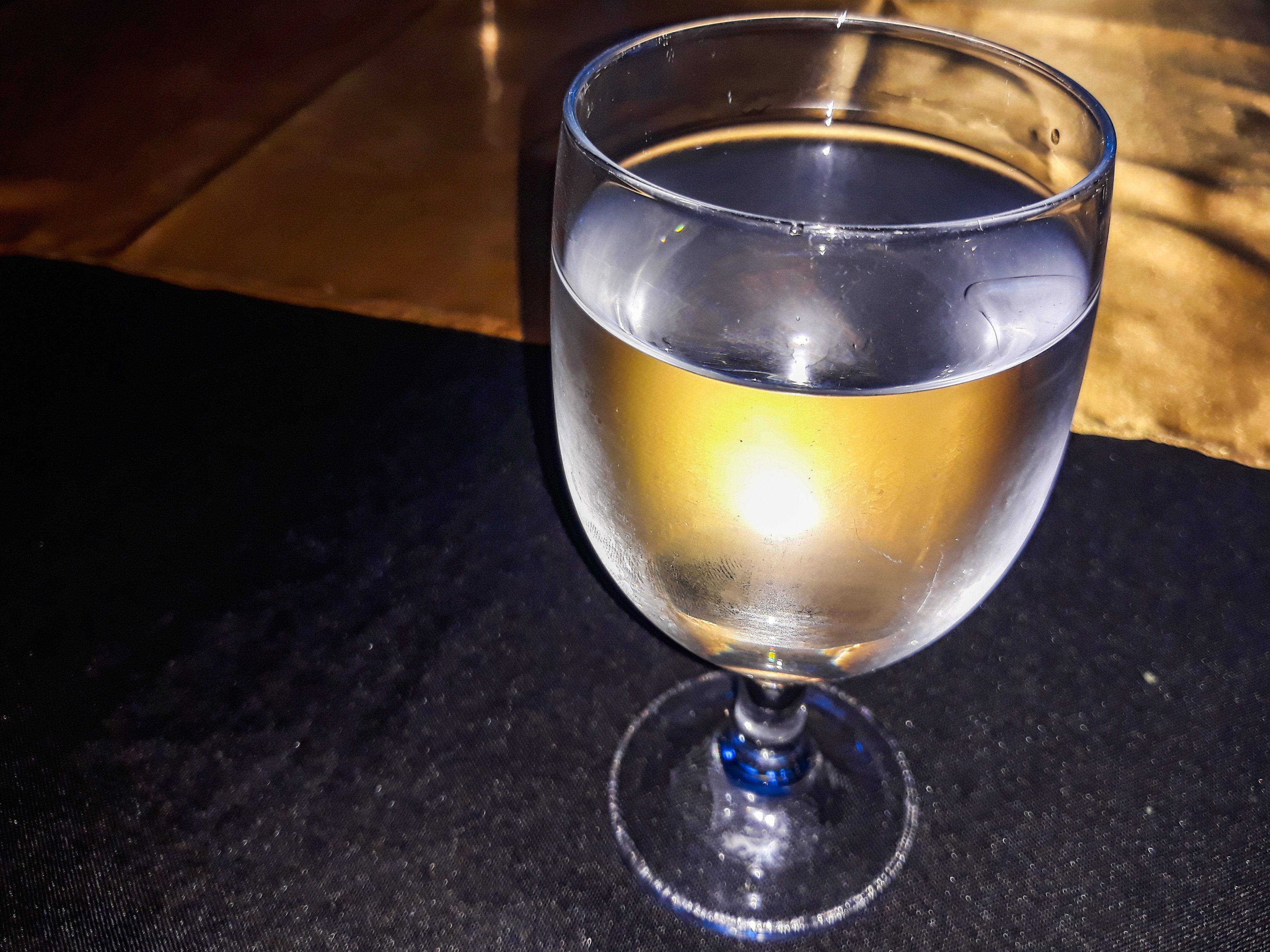 It has been more than an hour since this Null moment. There are some technicalities at the back but overall, the elegant place makes the event great.