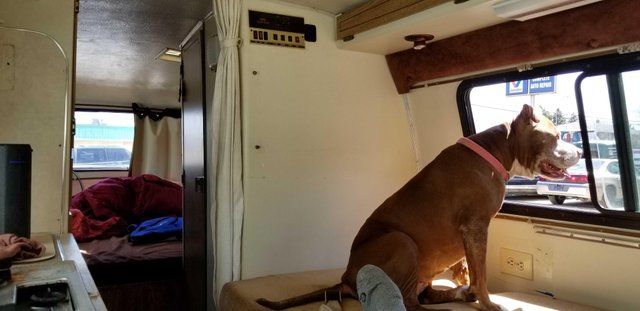 Happily Houseless, Not Homeless
Sammie and I are setting out to explore the world in our 1987 Dodge Xplorer. I bought this for $500 a few years ago and I have been slowly putting money getting road worthy ever since.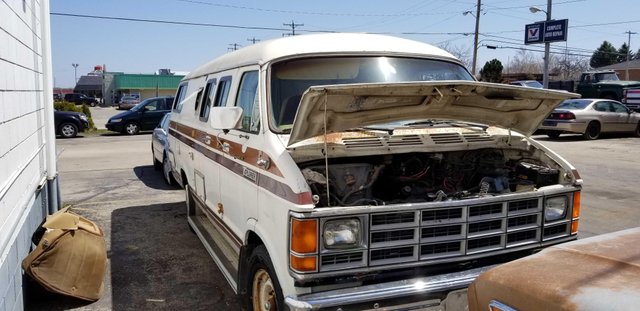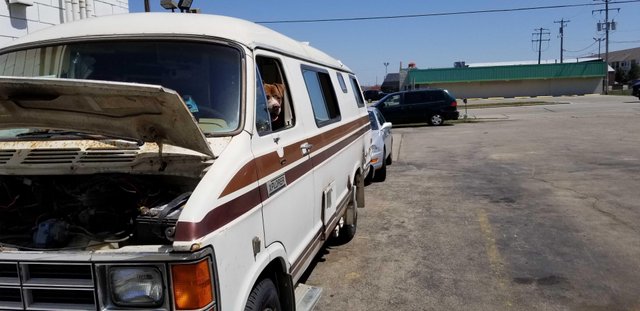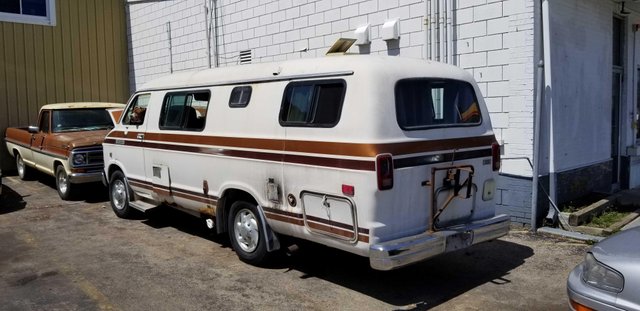 Oscar the Van is his name. I named him after the sweet old man who chose to sell it to me for less than other offers because I had intended on living in it. It had no title and I tried to haggle with the previous owner with little success. He wanted over $2000 to sign some papers on a vehicle he had forfeited to a mechanic on storage. I chose to turn to a title company and paid $600 for a new one. I think it took over 4 weeks to receive my plates and registration from Vermont because that was the easiest state to get a new title from.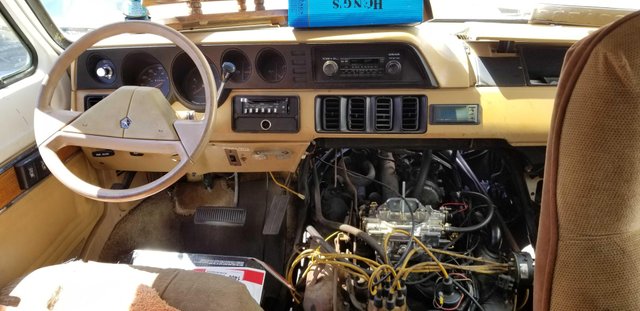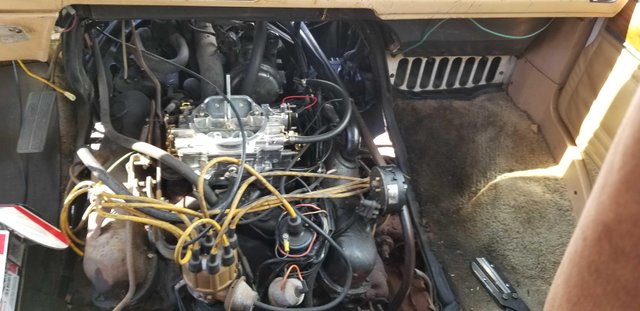 When the van was dropped off at A+Auto in Sturtevant, Wisconsin it was in rough shape. My friend Chris owns the shop and offers the best prices I can find anywhere. I always use him to fix my cars. My brakes and brake lines were bad, as well the fuel lines. I replaced all 4 tires because of dryrot. Also put a shiny new after-market carburetor on top of the motor.
The skylight was broken, and water has been leaking in the back of the van for years. Most of the floor and mounts are rusted out and needs to be replaced. The propane tank is barely hanging on. I will have to remove it before I start driving Oscar around. The frame is solid but I really want to add a lot of strain to it because I have a 500 lbs motorcycle needs to be mounted on the bumper. I should add new air-ride shocks to the rear and reinforce the frame where my bumper is mounted. While all that is being welded, I may as well fix the undercarriage and mount for the propane tank.
About Oscar the Van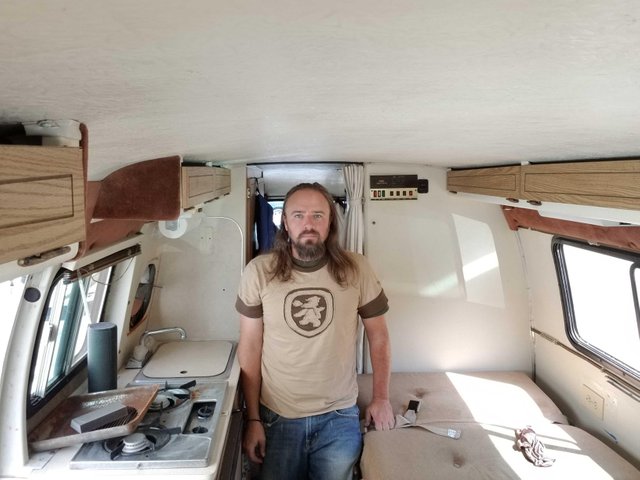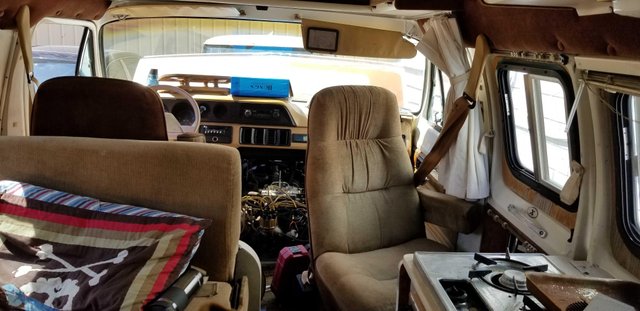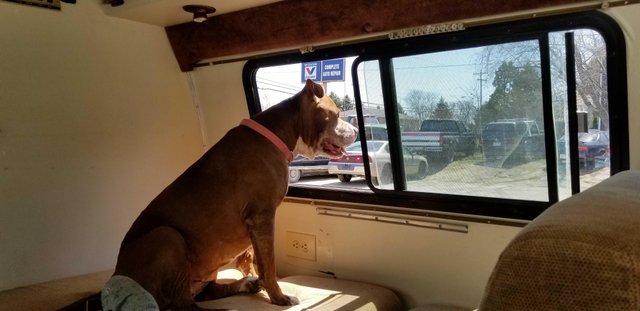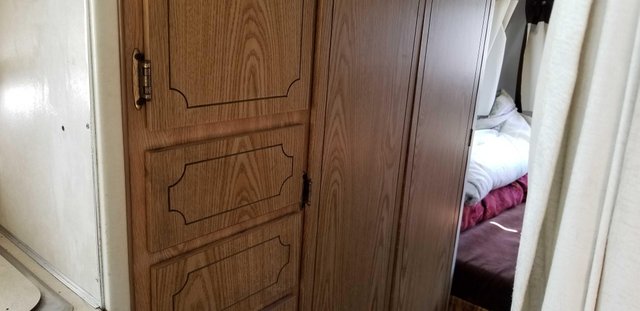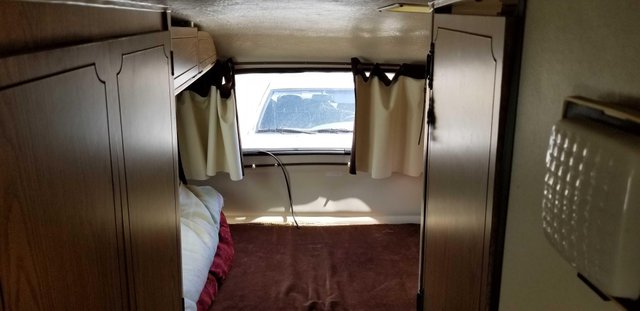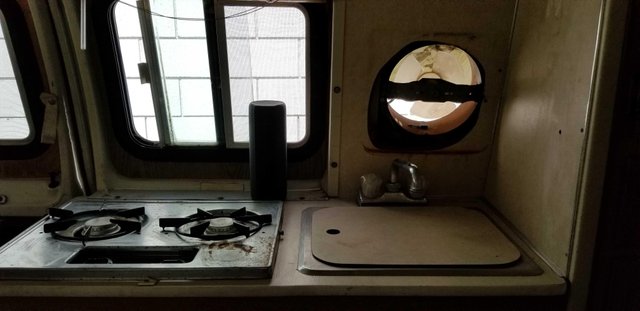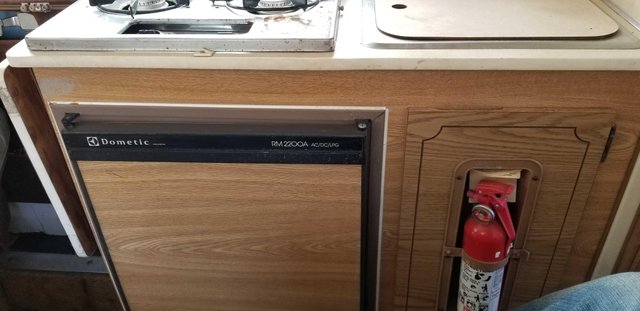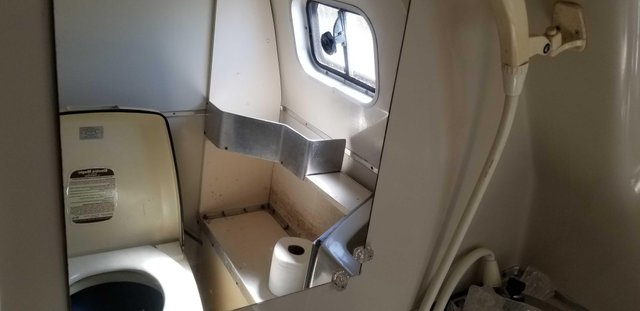 The van comes with a cutaway floor to allow a 6-foot person to stand upright in, swivel chairs in the front, a dinette that folds into a bed where Sammie is looking out the window, storage cabinets with closet, a bed in the rear, kitchenette with a 2-burner stove top and fridge and finally a full wet bath with flushing toilet.
So What's My Plan?
Well, I don't have one. I am just surviving for now waiting for my divorce to get settled and to see what my ex and I will work out dividing our assets. I haven't worked in 3 years because my back has been so bad. I have nerve damage all over my body. My main plan is to get healthy and working. Whatever that takes. I have lost 60 lbs and I can jog a few yards without losing feeling in my legs. (You have no idea how much that excites me.) I think my friends and family would be very excited to hear this because they know how bad it's been most of the time. Enough about that everyone has problems, and I could be in a worse spot.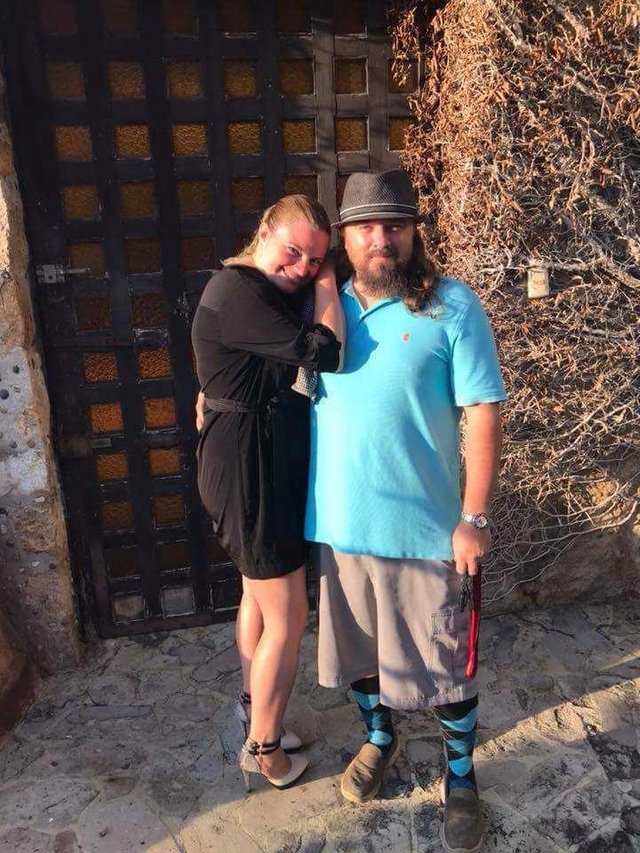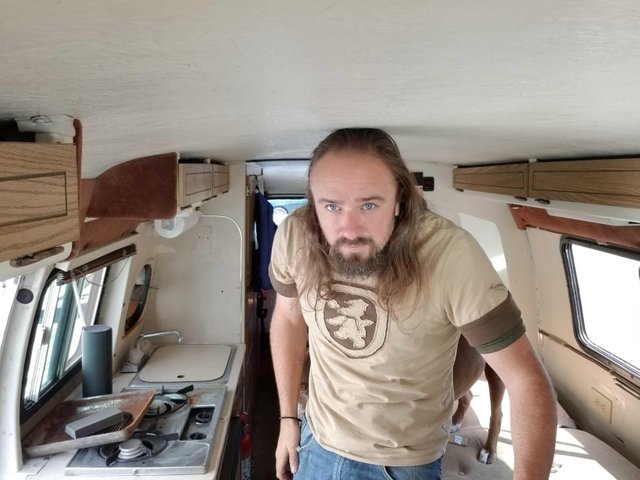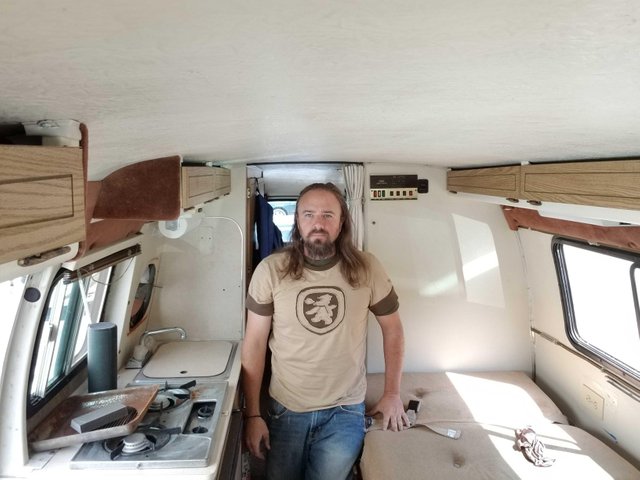 I am a minimalist, so getting rid of some things I've held onto for years because they hold monetary value. I never use that stuff. So I will be very motivated in selling off my unwanted things.
I need to install a solar system. My friend Ryan and I are building a custom battery that suits all my needs and I can save lots of weight in the LV (Live-in Vehicle). Oscar needs a lot of small house repairs that I think I can handle just fine. I don't know if I will install a heater because I plan on driving back home to Acapulco where my anarchist family lives.
I'm hoping we will do well in the van as nomads. My first trip will be to Forkfest, mid June in New Hampshire. It's just before Porcfest. After that, I hope a few people will join me in boondocking on BLM (Bureau of Land Management) land all over the west. I think it will be pretty cool to have an anarchist nomadic community. I know how hard this would be for people to do, so I have low expectations of any of that to happen but fun to think about. People traveling together avoiding paying property theft.
Well I suppose that's enough for now. I'll try to keep you all posted in my travels. I hope to meet everyone of you somewhere out there...
"Greatness is not measured in our position life or how much money we have, it's judged on the lives we affect."
Is it weird to quote myself at the end of a blog? LOL