The Importance of Having Strong Family Bonds
Family is the purest source of love & care
A family is the first school ever from where a child receives the basic principles of life. It is the most important and valuable gift that a person cherishes throughout his life. It marks the strongest influence on an individual's life whether it is good or bad. A family is actually made up of people that strive to bring out the best in you. They are the ones who cheer you up in your hard times and always want the best for you in every walk of life. "Family" is such a deep word that involves so many feelings, relations, blessings, and responsibilities.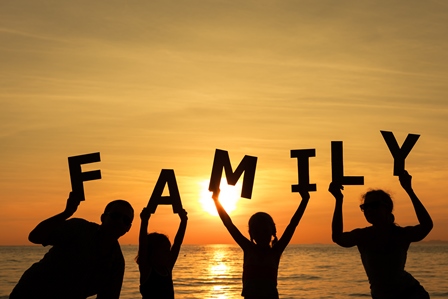 image source
When I describe family, I always talk about relations that will always be there for you and will love you unconditionally no matter what goes on in your life. Every person needs love to survive and family is the most reliable and purest source of love. You make thousands of relations in your life but, in the end, what stays with you is your family. You will never ever find someone who will care for you exactly the way your parents do. Yes, parents are such loving souls that never abandon their child even if this whole world refuses to accept him for who he is.
Your family provides you a feeling of security, a place that you can call home, and some relations to count on or to share your problems with. It provides you comfort, hope, understanding, encouragement, faith, morals, values, ideals and best advice. It makes sure that you are happy and contented in every phase by extending a helping hand whenever you stumble somewhere while going through the ups and downs of life.
What makes a family strong?
There are five major L's that contribute towards a strong family bond. These five L's are:
Learning
Families are always the first source of learning. Strong families always shape a flexible learning experiences. They establish a proper pattern for the life of home that include caring and respecting each other. Families having strongest bonds never discourage the feelings of any individual of the home and give equal time and care to each member.

Loyalty
It is famous that loyalty is a major attribute that binds families together. Strong families always hold a sense of devotion and loyalty for its members. Members of these families stand by each other whenever a rough times comes or whenever they are attached by an external force. They show utmost loyalty in sickness & health, good & bad, failure & success. They always negotiate whenever a conflict occurs and never backstab their dear ones.

Love
Love is a driving force that keeps families together for centuries. All people have a need to love and to be loved in return. "Family" is a place where we can safely express our love without even having fear of the circumstances. Strong families express love at the right moments. They create an atmosphere full of honesty, patience, understanding and forgiveness. It is not that families develop love naturally and automatically. String families do constant effort to cultivate love at each and every occasion. Loving families always try to have activities that can provide them a way to show a great deal of gratitude for one another. Love always takes time and constant effort but brings never-ending results of affection and positive behavior.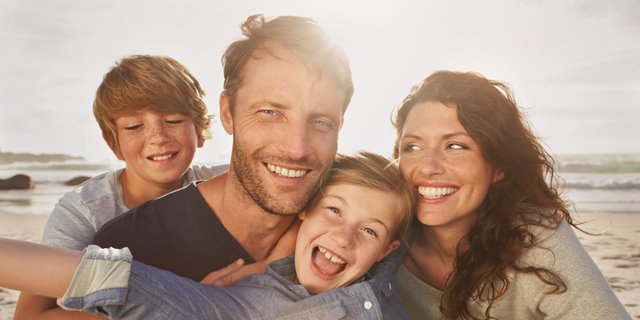 image source
Laughter
Laughter is characterized as a medicine for every family. Healthy humor and laughter always prove to be escape valve for all the family tension. Yes, I agree that building a strong family is a pretty tough business but when we start taking it way too seriously, the family life becomes really tense. Laughter provides a beautiful view of things and provides a realistic balance of efforts. It is said that family who laughs together stays together. Laughing together always build up a strong family but laughing at each other always divides a family.

Leadership
In every kind of family, adults always carry extra responsibility for leading the family. A strong, healthy and balanced leadership builds a strong and loving family. When no one accept the decisions of elders, the family bond gets weakened. Strong families always work together to create a way of life that suits each and every member of the family so that no have has to compromise his happiness or peace at the name of family.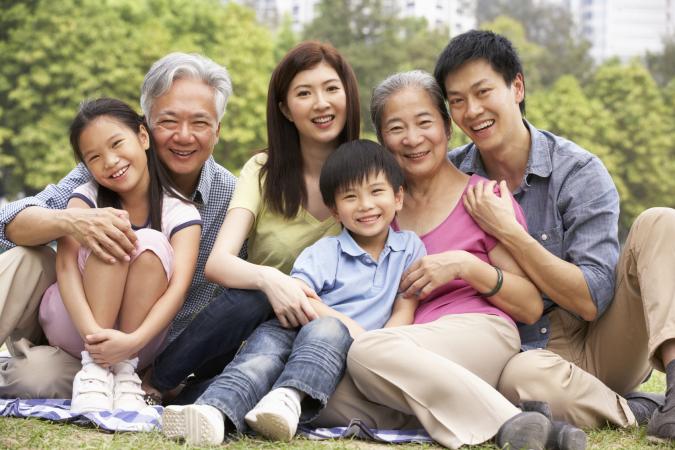 image source