Hi Everyone,
Just wanted to let you know whats going on in my life at the moment. I haven't been on Steemit much, and it's not because I don't like you all. I'm very grateful to all of you who've left wonderful comments on my posts lately. It warms my heart when I read them.
Sydney and I were driving home from Colorado last Thursday and Friday, after having been gone for about three weeks. Our immediate family is actually a triad, Sydney, Myself, and El ChanChan. My father and stepmother were taking care of El ChanChan while we were gone, and they fed him and snuggled him around 3pm on Friday, then they left for the weekend. We got in a little after 7pm, and no ChanChan to be seen anywhere.
It's Monday today. We've been relentlessly searching everywhere, knocking on nearly every door in town...yelling into people's sheds and garages, and hiking and driving through the hills and creek bottoms around town calling for him.
It's been really hard, and I wish so much that he would show up at our door, climb in through the window. Everywhere I look, my eyes are always looking for him. Every piece of our house, I see all the places he climbs and plays and sleeps. I love him so much, and I hope that he is well, where ever and however he is.
El ChanChan you are and will always be the little puma of my heart. Whatever happens, I am so proud and grateful to be your brother, and every moment with you has been the most precious drop of life giving crystal sunlight honey. I miss you so much, and thankyou for coming into my life.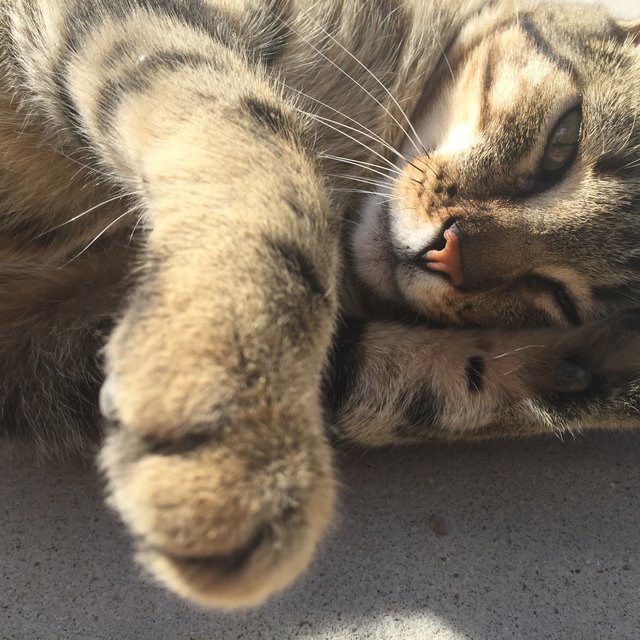 Update. Our little puma warrior is no longer living in this world. May his ferocity of life flow throughout all things, ChanChan, your love has left softpawed puma tracks all over my soul. You have changed me forever. I will always think of you.