Individualism: Pros and Cons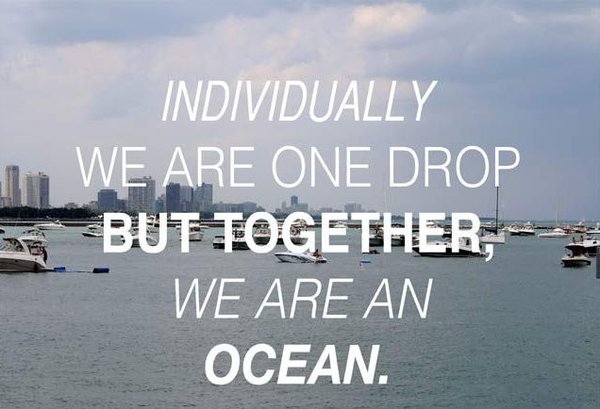 If you read my last post "10 Things I Wish I Learned Earlier" I stated there that I really value my individualism. a LOT. It became one of my major principles in life in this world full of judgement and conformity. That no matter what happen I will be happy for who I am as long as I don't have bad intentions for others. To practice this, I always make sure that I get to spend with myself alone everyday doing the things I love (learning guitar, listening to music, reading books, watching K dramas) a.k.a "me time". This has been my practice for many years. My reason is If I will die tomorrow at least I don't have something that I will regret not doing.
Practicing individualism has brought me some benefits. I know myself so well so I'm not easily affected by judgements and criticisms. I became carefree, I do not care about pleasing someone unless it's an important one (e.g. boss, my mother). I'm not wealthy but I'm not afraid to be unique that enables me to live the kind of life that I want.
The Other Side of Individualism
On the contrary, I notice that I was starting to isolate myself with my family and friends. I prefer to be alone enjoying my music rather than eat dinner together with my family. I rather sleep early than to spend a late night with my friends.
Individualism in Its Deeper Level
Then this past week is somewhat a kind of redefining moment of how we should understand "INDIVIDUALISM". This is when a friend of mine was inviting me to join an organization that I kept on rejecting since I believe this will lessen my "me time". Then I met one of members of the group and talk to me about individualism and how she defines "me time". This led me to write the Pros and Cons of Individualism.
The Pros of Individualism
1- Freedom
Having a sense of individualism is having a concrete set of beliefs about yourself. You know what you want and what you don't. Because of this, you get to do the things that you love without worrying what others may think that free us from too much emotional attachment in our surroundings.
2- You'll Enjoy Life More
Of course! Who will not enjoy being free? From a sense of freedom to a sense of being fulfilled. Waking up each day full of happiness because you're not trap from people's expectations and judgement.
3- Learning New Things and Skills
Individualism is also inclined to Self-Improvement. The more you know about yourself the more you are willing to improve yourself. You're more likely to engage in some activities to develop skills that you are interested in.
4- Tougher you.
Individualism develops a solid foundation inside us. People can't easily destroy you by their judgments and opinions about your personality. You know your personality so well that people can't use that as a weapon against you.
5- Influencer
Definitely! Someone who have a strong sense of individualism can't be easily influence by others rather they are the influencers. They have vivid picture of what they want from color, smell to smallest details. They show that being unique is cool that one reason people adore them.
The Cons of Individualism
1- We are lost in too much freedom
Too much freedom loses our capacity to be a better member of the community as if we don't belong at all. Individualism gives us freedom to be unique which sometimes disallowed us to communicate with each other and build barriers between the members of the community. What will happen to community whose members have different ideals? Yes, we have the freedom to be our own version of ourselves but along with freedom is our responsibility as a member of this community.
2- Wasted Time
Some people are practicing their individualism by isolating from others from time to time. Actually that's what I did, I'm a super fan of "me time". But recently my kind of "me time" was a little waste of time. Kind of selfish, so I started evaluating myself. "Me time" is not only about spending time with yourself rather it's all about time to give back to community. Thanks to someone who made me realized that. This helped me to extend my horizon to reach out the people who need help and support.
3- Life with Less Meaning
my individualism was fully based in self-interest believing that I have to build foundation within myself first to be a better person. Well, it's true but kind of misguided. Our ideals to be a better person only manifests that we are searching for deeper connection with life. Finding purpose, finding meaning. But as we search for meaning we must look beyond ourselves, connect to people and contribute something to the community. That's how our life will be meaningful.
4- Self-Centeredness
Too much individualism may develop to Self-Centeredness. We may forget others, we may forget that we are a nation. We can be trapped in a place where we only see and think about ourselves. We may be encouraged to put ourselves first because we believe too much in self-love but we have forgot that love is best when shared.
5- Avoiding Sacrifice
As I always said we live in a community. We are affected by other people's actions directly or indirectly and the other way around. To maintain a peaceful community is to slightly trim our own sharp edges as well as adjusting to the sharp edges of others. We are not living in this world to be alone; we are a social animal after all! It's not always finding what's best for you, you can be more than that. You can have a bigger role in the community by allowing yourself to sacrifice a little of your comfort by giving it to someone who badly need it.
This realization is a stepping stone for me to realign my purpose in life. I don't have bad intentions or anything but we can be better than what we are now. Be proactive, we have only have one life to do the work. Let's not waste that.
Any comments? Reactions? Write it down!