Today I want to talk about where I came from and who my family is. First of all, I want to thank everyone who welcomed me in my introduction, that is so sweet of you. This is my first real post and I want to write about Greenland hoping you are interested. I am from west/south Greenland in a city named Nuuk – the capital of Greenland with 17.000 population.
The first question will be "Where is Greenland?"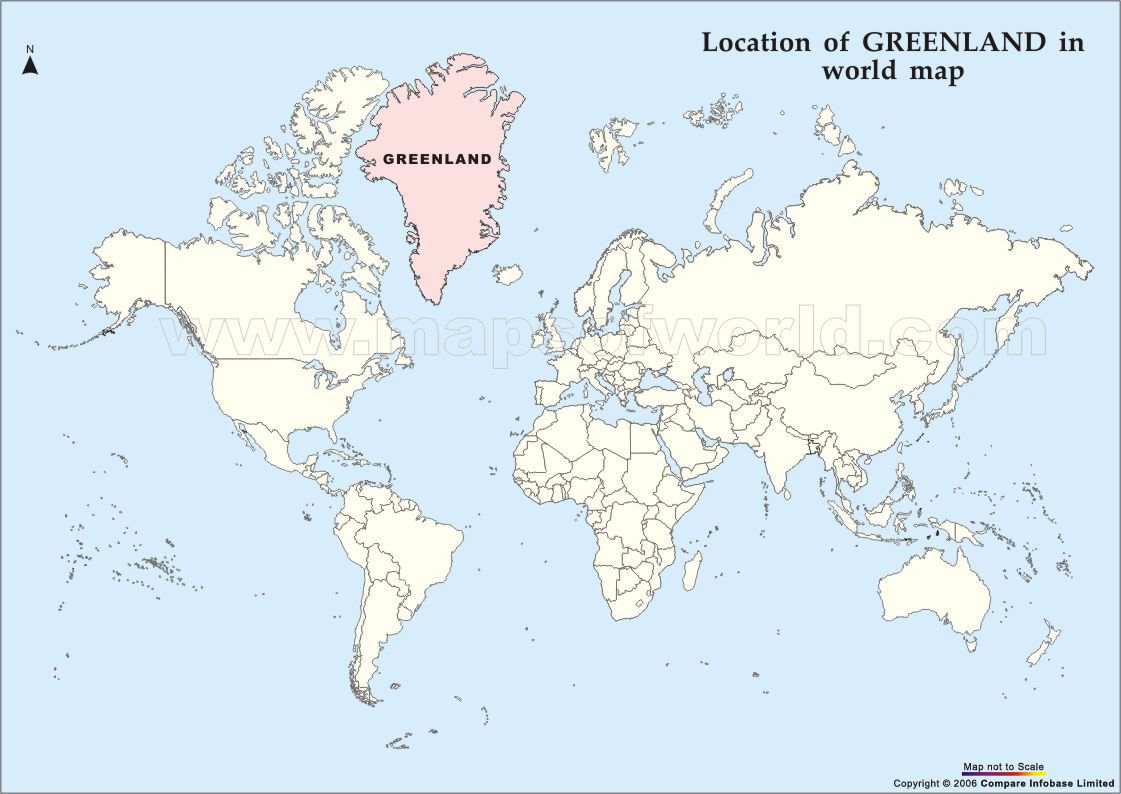 Those who have been to Greenland says that we have a beautiful nature and I agree. Most of the year the weather is cold but we do have summer days from June to August.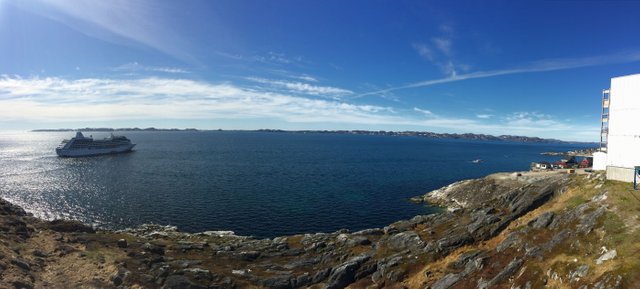 This picture is taken in June and you can see there is a cruise ship. Greenland is a destination for people who want to see the nature and wild life animals. In the north of Greenland, you can ride dogsled, which is illegal in the south/west, because the dogs are very dangerous. The dogs are trained to hunt and are working animals.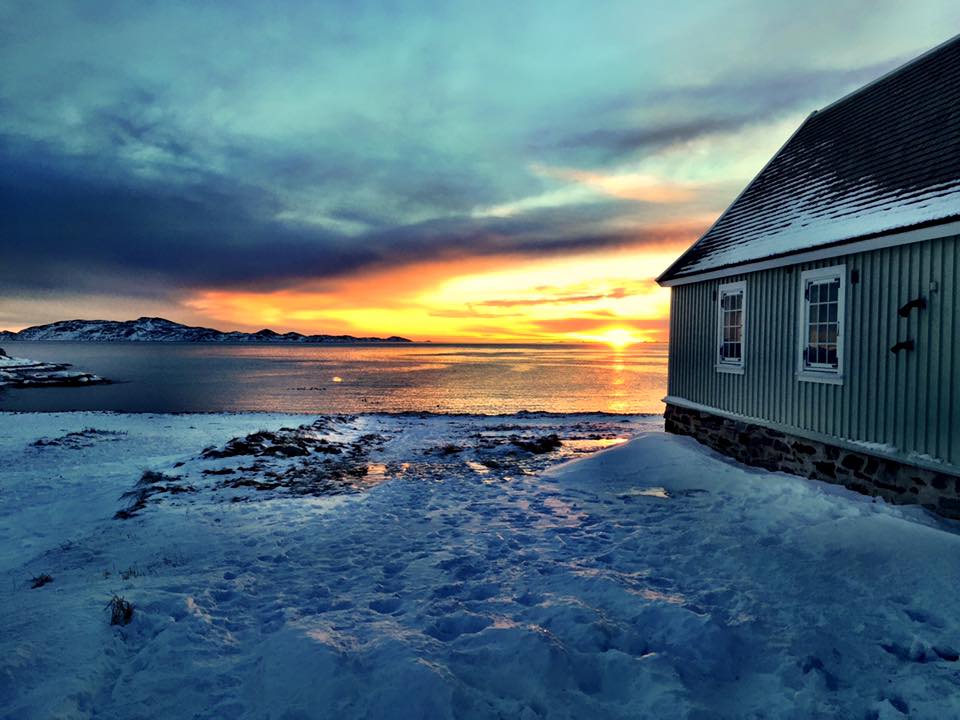 And this heart melting photo is taken in February where we have the coldest weather in Nuuk. Maybe you can see why I love my country so much. Sometimes you can see humpback whale from where I took this picture and they are so beautiful!
Our weather is not always that beautiful as you can see in the next picture.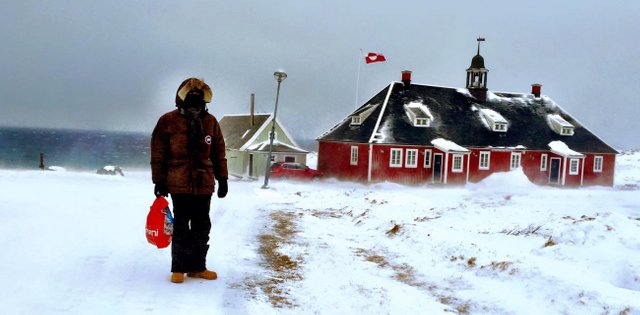 This is my danish boyfriend who is not used to this weather. If you are considering to take a vacation in Greenland in the period from October to March, please TAKE SOME WARM CLOTHES with you. I will mention that the trip to Greenland is very expensive because there just one big airport in Greenland.
My family: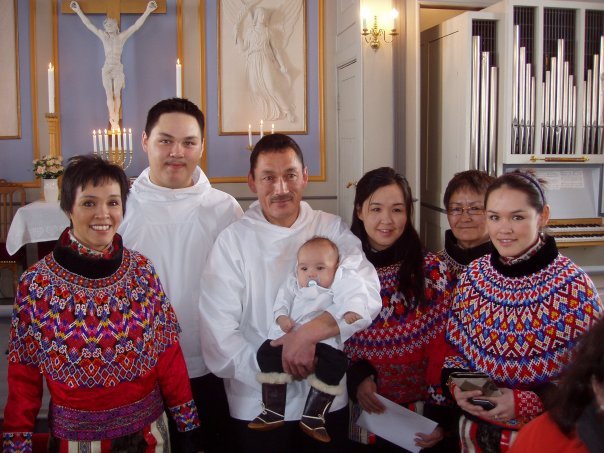 This is a picture of my family. From left my mom, little (big) brother, my father, little nephew, my nephews mother and grandmother. Those clothes are our national costumes of Greenland, we wear them on special occasions.
Thank you very much for reading my post and I will keep you updated with more pictures soon.