🌞🌞🌞🌞🌞🌞🌞🌞🌞🌞🌞🌞🌞🌞🌞🌞🌞🌞🌞🌞🌞🌞🌞🌞🌞🌞🌞🌞🌞🌞🌞🌞🌞🌞🌞🌞🌞🌞🌞🌞🌞
so...... me and my family went to the beach and made this beautiful sand castle.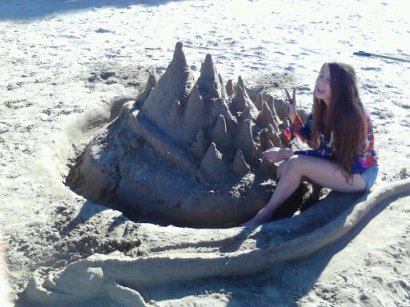 The castle took all four of us about an hour lucky dad had a spade that made the job way easier.
when we finished dad really wanted to smash it like i was holding him back he said someone else will smash it so he wanted to before they did.
I told him look how lovely it is if a few people get to enjoy this it will be worth it you cant smash it !!!!
then we watched as multiple people came up to take photos of our marvelous creation.
A little girl passed pointing at our castle to her parents with the biggest smile then she went on to make a little castle next to ours because she was inspired it was very sweet.
My dad decided not to smash our castle and my big brother (guy in photo) said he went back 4 days later and it was still there.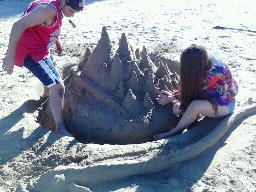 🌞🌞🌞🌞🌞🌞🌞🌞🌞🌞🌞🌞🌞🌞🌞🌞🌞🌞🌞🌞🌞🌞🌞🌞🌞🌞🌞🌞🌞🌞🌞🌞🌞🌞🌞🌞🌞🌞🌞🌞🌞