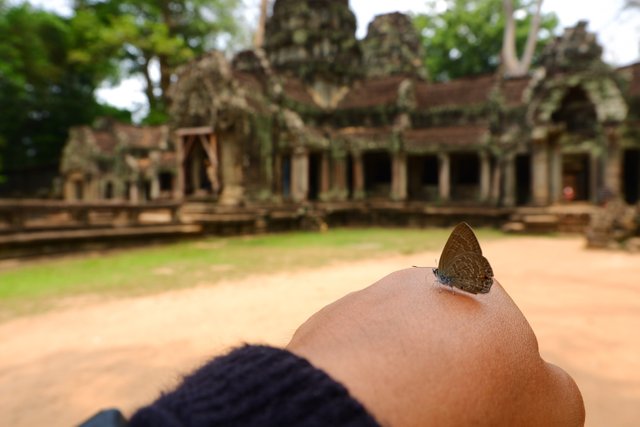 "To become a butterfly, metamorphosis is necessary.
If the caterpillar never went through this process of change,
it would never achieve its great destiny
and become its most glorious self.
We can reach our great destinies
by changing what needs to be changed."
~ Michelle 'Chaella' Boddie,

---
Knowledge and Wisdom are two different things as what I learned from the book Brida by Paulo Coehlo. Knowledge is the information, data or understanding we have acquired from growing up but Wisdom is using this knowledge to transform our lives. So I make it a point that when I decide to learn something, I use that learning to change myself into a better version of me.

This was the traditional way or the old patterns of our society. This I didn't accept. I started questioning "Is this the kind of life for me? Is that all there is?" For some, they would already be contented with that and I respect that. But for me, there was so much more I wanted to do. I wanted to explore, learn, and experience a lot.
• Do I have hidden talents and skills that I haven't explored yet?
• What am I truly passionate about?
• Have I develop my in-born talent and skills to the best of my ability?
• What are other things I want to learn that were not taught in school?
• What can I do to explore my creativity side?
These were some of the questions that I took the time to ponder on. My personal growth and development then became my number one priority. Joining Steemit gave me that opportunity to grow and explore myself. Learning cryptocurrency, writing blogs, engaging in an amazing community, joining contests online – things I never thought I would do. What I really love so far are the Steemians sharing their knowledge, creativity, their work of arts, their life stories, and their amazing talents. This taught me that there is so much more life has to offer.
As we grow up, we learn and when we apply that learning to our lives, we change. And so we don't just stay as we are…we evolve. Steem has been evolving as well. I've started my Steemit journey last March 2018 and it was a hell of a ride! I've learned and done a lot. But I wanted to evolve as well just like my other Steemian friends here who ventured out new ideas and new opportunities. And so I came across @Steempress.
At first I was kind of hesitant since I don't have any idea about WordPress. But then, I came to realize that Steemit has brought me many wonderful opportunities already and exploring WordPress with @Steempress will definitely gave me some fresh ideas, insights or might help me take my creativity to the next level. With the help of my mentor - @ybanezkim26, I learned about @vornix which offers webhosting and works well with @Steempresss. Knowing that I can have my own website in which I can explore my creativity more, I joined right away.
Right now, I am still exploring but I'm pretty sure I'm going to get better at this. So …

Cheers to the start my wordpress journey together with @steempress and @vornix!
Cheers to a better version of me!

---
Posted from my blog with SteemPress : http://indayclara.vornix.blog/2018/08/05/constantly-evolving-start-of-a-new-journey/
---