A Trip To Noccalula Falls..
A few months ago on a very hot sunny day, the family and I took a little trip to a place called Noccalula Falls in Gadsden, Alabama.
There is more than the waterfall, but they also have a Petting Zoo, Miniature Golf course, the Huntington Train ride that goes around a Pioneer Village(which is pretty cool..).
And also a hiking trail, if you need some good exercise.. LOL... Or just take the train...
Legend has it that, Noccalula was a beautiful daughter of a great Indian chief. Her father had an arranged marriage in place, to a rich chief from a neighboring tribe.
But, Noccalula's heart was for another young brave from her own tribe..
To make things even worse, the young man was forced to leave and never return.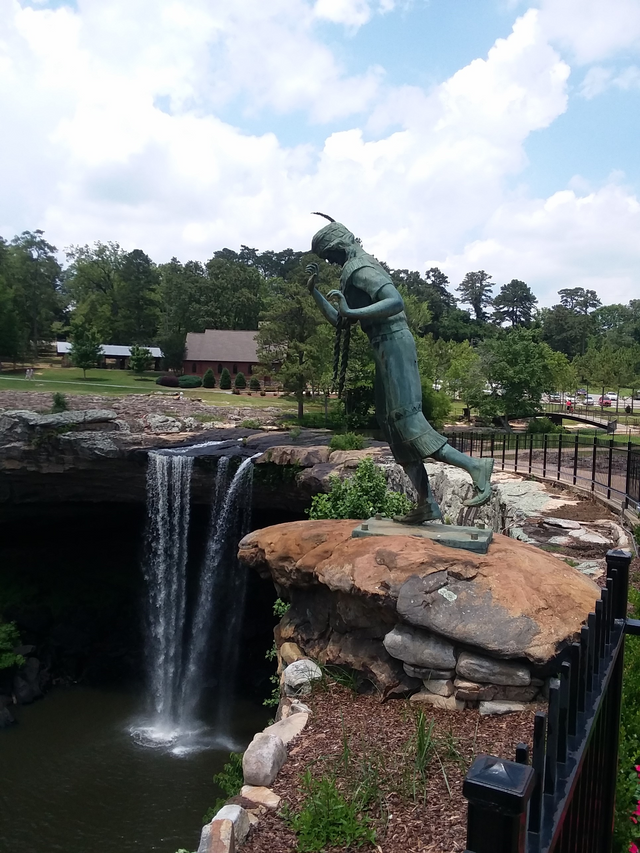 Not much water rushing over the falls on this day!!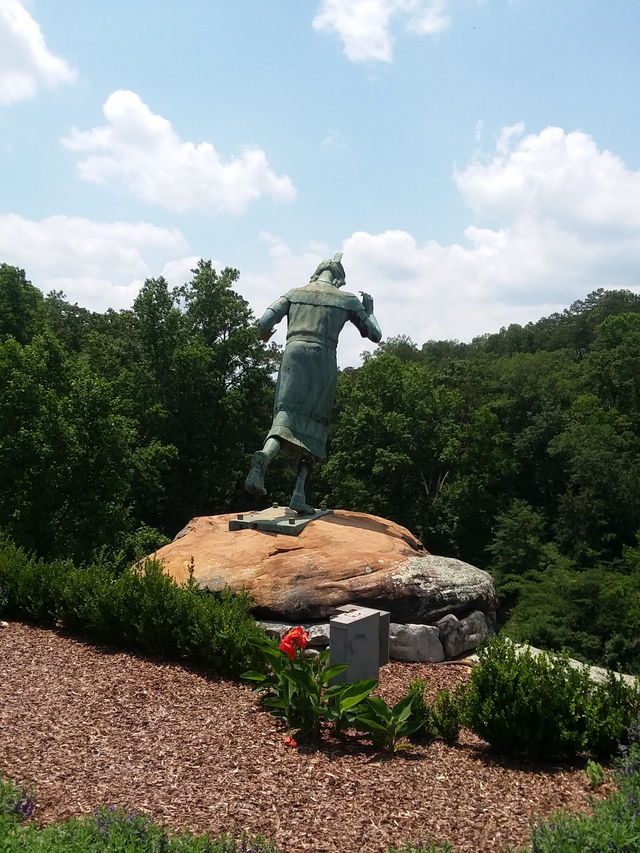 Emotionally heartbroken, on the day of the marriage, she slips away from the festival that is taken place, and does the unthinkable.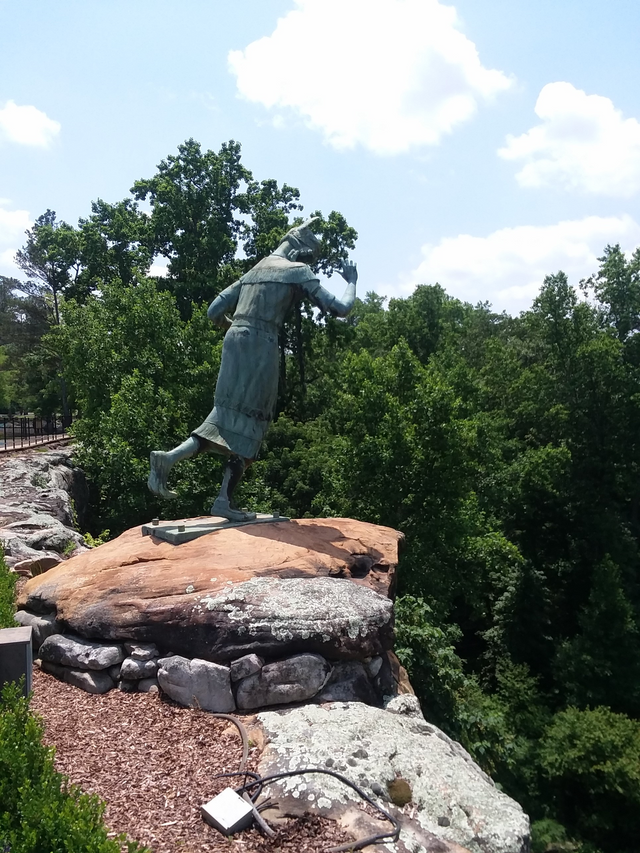 Noccalula leaps about 90 Ft. or so into the great abyss, and you know the rest..
Bless her heart!!
Why can't people just get married to whom they love and not worry about arranged marriages??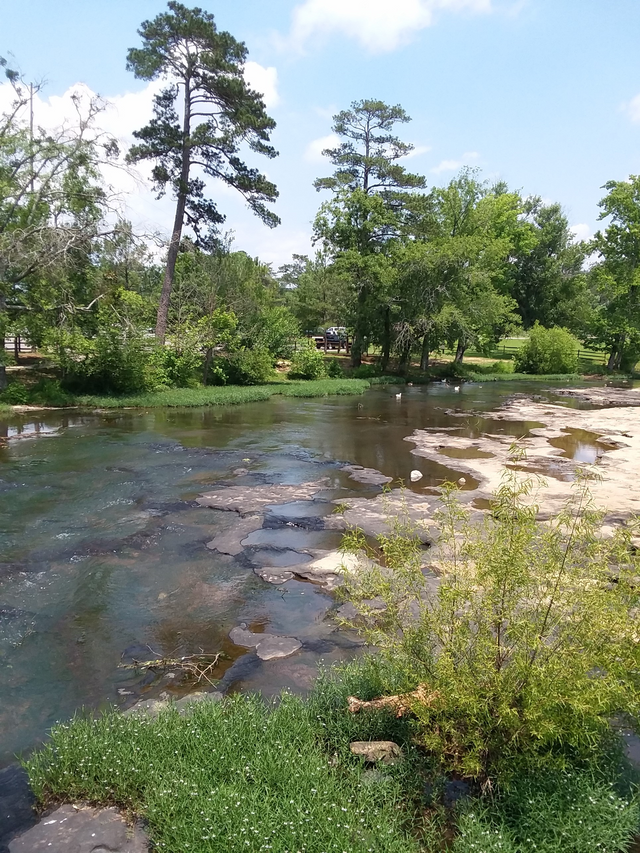 This is where the water flows from, and then goes under this crosswalk(bridge)…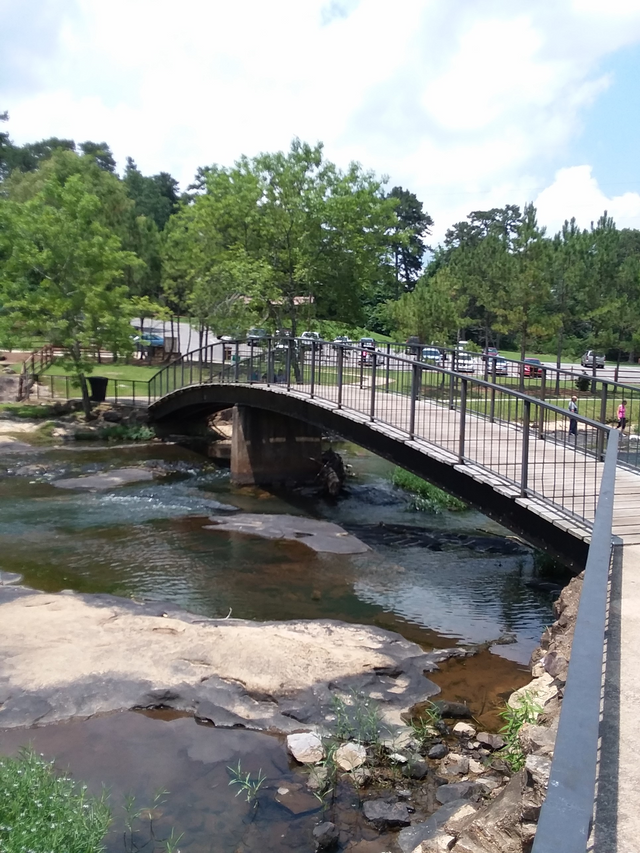 Toward the falls itself...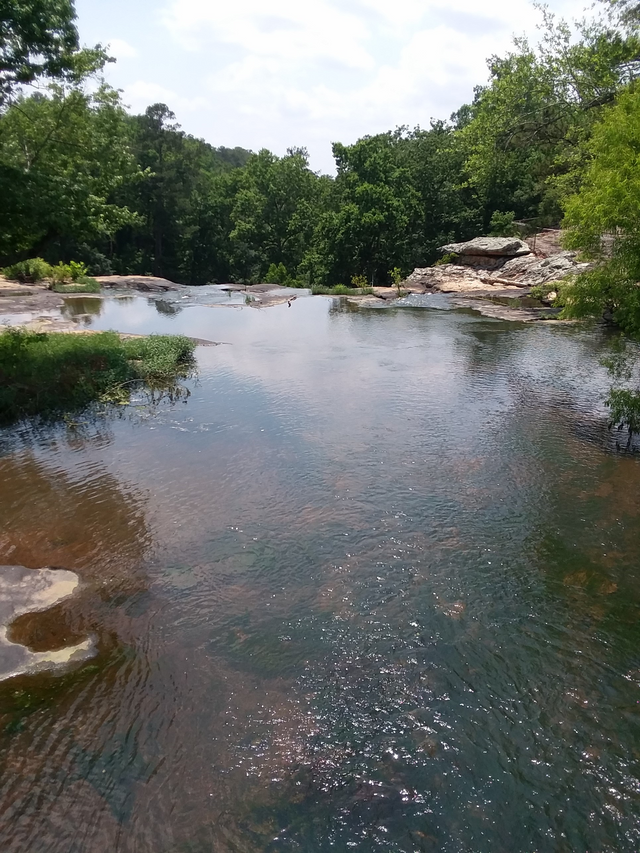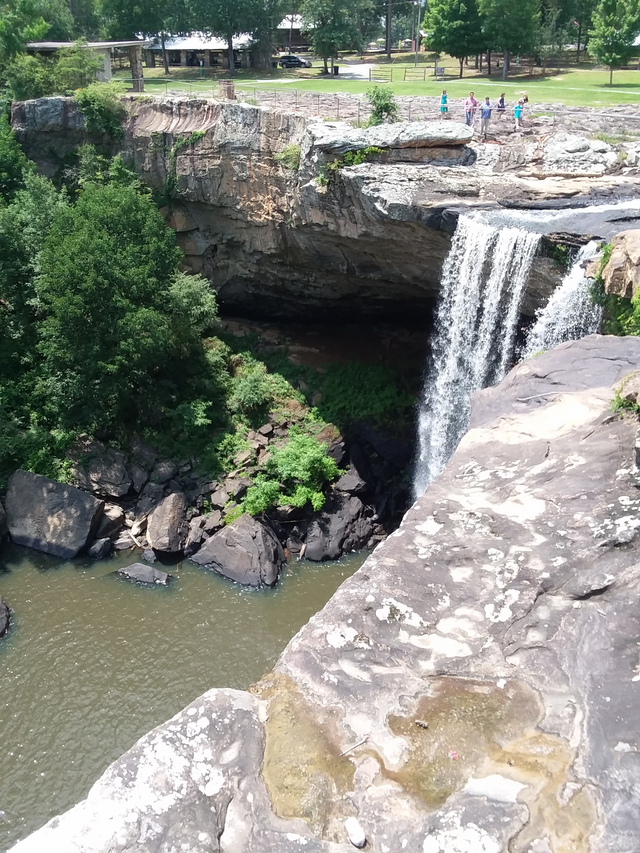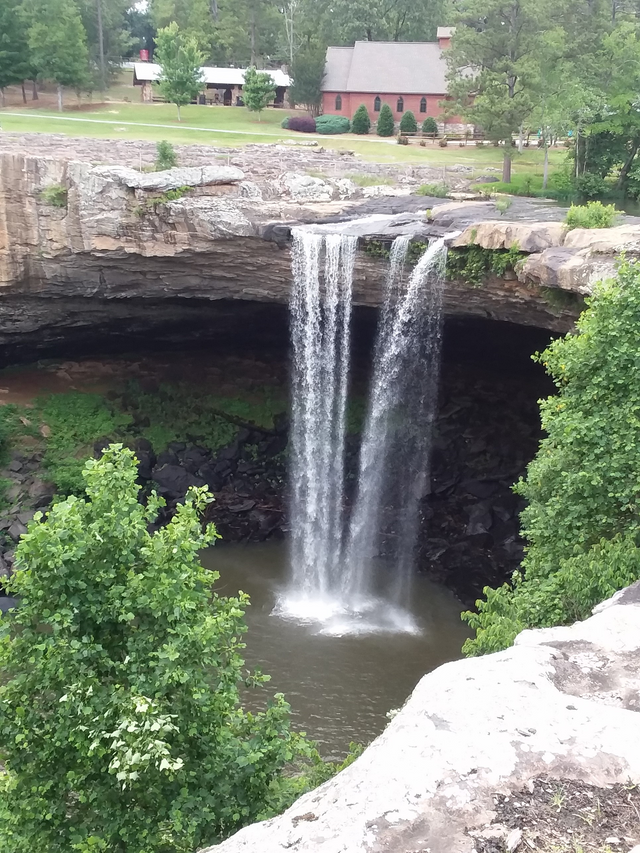 I don't know about you all, but that looks like a pretty long jump to me!!
I Hope That You All Enjoyed..
Thanks For Viewing!!