1968 Shelby GT-500KR...
In 1968, Carroll Shelby Mustangs came in style with a fastback and convertible body.
One engine was the small block GT-350 and the other, a big GT-500.
Image Source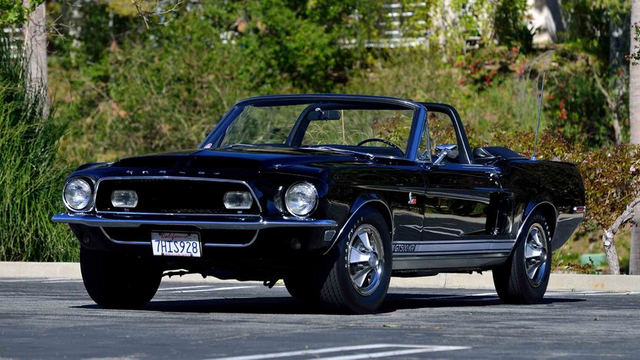 By midyear, both GT-500 body styles were equipped with a new Cobra Jet version, of Fords 428 Cubic Inch V-8.
Mated to a four-speed manual transmission, this powerful engine pumped out 440 lb.-ft. of torque and 335 hp( but there had been rumors of 400 hp).
The initials KR were added, which stood for" King of the Road". I can see why!!
Image Source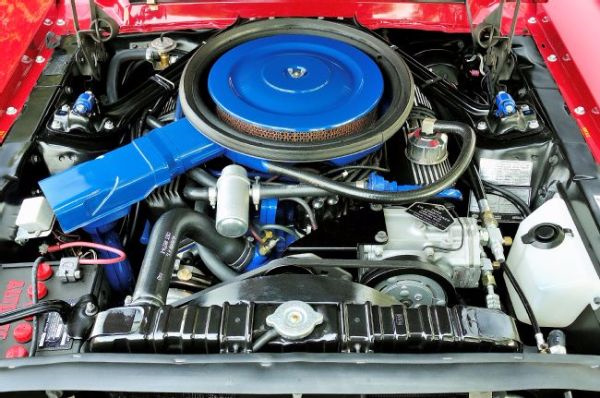 I know it doesn't look like much, but don't underestimate the power of Ford.. Ha..
It had larger intake ports and valves than the regular 428, and a 735-cfm Holley four-barrel carburetor.
Also, it had a more aggressive grill opening with a revised nose and a redesigned hood that had a pair of functional air scoops on it.
If I had one of these, I couldn't wait to get on the open road with it... Wide Open!!!
Lay back, play the radio and drop the top..
Image Source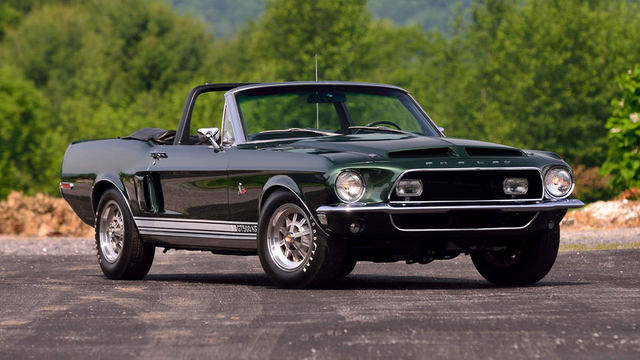 These are some beautiful cars.
I would have liked to been around back then, because one of these convertible GT-500KR was about $4594 brand new..
[Video Source]
I Hope You All Enjoyed..
Thanks For Viewing!!