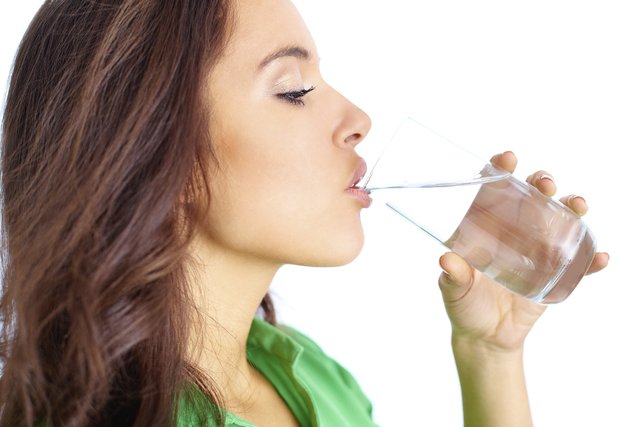 (naukrinama.com)
In a comment in @rusticus's post Going Off-Grid: 12 Volt Power, Building Codes, and "Anarchic Electricity" I was requested to make an article about my personal portable water maker system. So here it is! When I get home I'll add some pics of my actual setup as it sits.
Water for Survival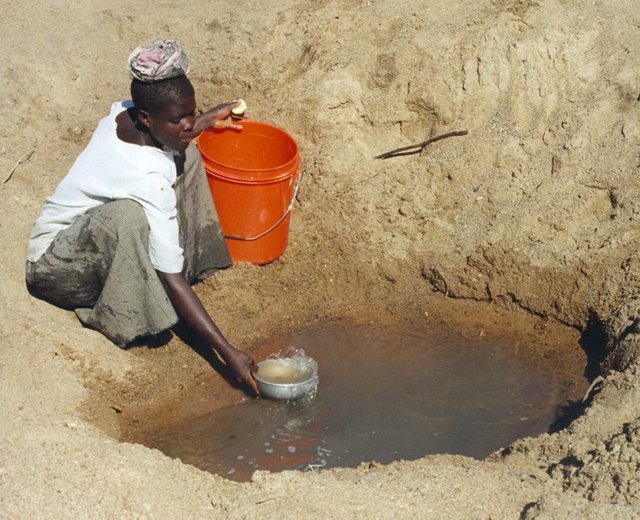 (wikimedia.org}
You can survive up to three weeks without food, but only three days without water! Having a source of clean drinking water is a major issue worldwide and particularly in difficult times such as after a natural disaster, when away from civilization, or during civil unrest.
According to FEMA:
Water is an essential element to survival and a necessary item in an emergency supplies kit. Following a disaster, clean drinking water may not be available. Your regular water source could be cut-off or compromised through contamination.
A normally active person needs about three quarters of a gallon of fluid daily, from water and other beverages. However, individual needs vary, depending on age, health, physical condition, activity, diet and climate.
To determine your water needs, take the following into account:
One gallon of water per person per day, for drinking and sanitation.
Children, nursing mothers and sick people may need more water.
A medical emergency might require additional water.
If you live in a warm weather climate more water may be necessary. In very hot temperatures, water needs can double.
Keep at least a three-day supply of water per person.
The Main Components
Here are the main components, links to them on Amazon, and prices. They are in order of their connections starting with the water inlet. Source and use the appropriate size and type of fittings and tubing/hosing/piping for your particular usage and setup.
| What | What it does | Looks Like | Quantity | Total Cost |
| --- | --- | --- | --- | --- |
| SHURFLO Swivel Nut Water Strainer | Provides coarse filtering of inlet water to prevent particulate from damaging the pump | | 1 | $10.50 |
| SHURflo 4008-101-E65 3.0 Revolution Water Pump | Pumps the water and provides the pressure needed for the RO/DI system | | 1 | $59.99 |
| SHURflo Pre-Pressurized Accumulator Tank | Provides temporary storage of the pressurized water from the pump to minimize pressure fluctuations and pump cycling | | 1 | $41.04 |
| Pentek 158117 1/4" #10 Slim Line Clear Filter Housing | Two 10" filteration housings to provide preliminary mechanical and carbon filtration for the RO/DI system. | | 2 | $26.24 |
| iSpring 1 micron 10"x2.5" Universal Sediment Filter Cartridges (2-pack) | Disposable cartridge filter for removal of sediment 1 micron in size or larger | | 1 | $11.99 |
| Pentek CBC-10 Carbon Block Filter Cartridge, 0.5 Micron | Disposable carbon filter cartridge to remove fine sediment, chlorine taste and odor, and protozoan cysts 0.5 micron in size or larger | | 1 | $11.25 |
| Portable Reverse Osmosis System | Provides Reverse Osmosis / Deionization. Removes 99% of all Sodium, aluminum, lead, copper, arsenic, mercury, calcium, phosphate, iron, magnesium, zinc, chloride, nitrate, silicate, cyanide, sulphide, nickel, silver, bicarbonate, manganese, ammonium, barium, chromium and Phosphates | | 1 | $63.00 |
Putting it together
This depends on your particular installation. I store mine in a large pelican case for portability and protection of the components. Some good guidelines to follow include:
Put ball valves before, between, and after all filters. This allows you to temporarily close the system without turning it off in order to change filters, make adjustments, etc.
The RO/DI system will have two output lines. One is waste water from the RO/DI process, the other is clean, pharmaceutical grade water... pure as the driven snow... disco shit. Use different color lines so you don't mix them up.
Options
There are infinite options you could add depending on your personal desire, level or reliability required, and how much you wish to spend. Some options you may want to incorporate:
A variety of inlet hoses and connectors for different water sources such as faucet threading, hose threading, pond strainer, etc.
12v onboard battery power
12v cigarrette style plug
12v AC adapter.
12v Alligator clamps for direct temporary deep-cycle battery connections
12v Portable Solar Power
Water Bladder and sufficient tubing (100ft), paracord (200ft), and pulley for gravity fed 43psi operation.
Incorporation of a manual hand-operated pressure pump.
Fusing to the pump for electrical protection
Pressure gauge before and after the filters and before the RO/DI system.
Pump On/Off switch
Pressurized accumulator tank for RO/DI water
Automatic Shut-Off Valve for the RO/DI system
My next addition to my system
I'm currently designing a portable and functional way to source reasonably clean water for the system sourced from saltwater which is plentiful in my area. Ideas include:
Distillation using external heat (fire)
Rainwater/Dew collection
Solar still

(survivenature.com)
Stay safe out there and happy travels!
I hope you enjoyed this article! If you liked it give it an upvote. If you loved it follow me @hunterisgreat. If you hated it, provide me some constructive feedback! Thanks and Steem On!