I'm Back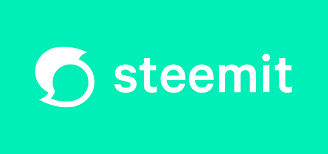 ---
Apakabar semuanya, lama tidak berjumpa di platform kecintaan kita semua ini. Sibuknya dunia kerja mengakibatkan saya sangat jarang menulis lagi disini, ada rasa rindu yang sangat mendalam karena biasanya saya tidak pernah lepas dari salah satu platform ini. Banyak hal yang dapat kita pelajari seiring berjalannya waktu, salah seorang guru saya pernah mengatakan bahwa jika kamu ingin diingat oleh orang maka yang harus kamu lakukan adalah menulis.
---
Menulislah apapun yang kira-kira bisa kamu bagikan kepada orang banyak, baik itu tentang pelajaran maupun tentang pengalaman hidup yang orang lain dapat ambil pelajaran darinya.
---
Saya sendiri bergabung di steemit bisa dibilang sudah lumayan lama, namun karena ada satu lain hal yang membuat saya tidak aktif lagi untuk menulis. Namun beberapa hari belakangan ini hal yang terus menerus terpikirkan adalah kenapa saya tidak mencoba untuk menulis lagi, sekaligus untuk bertemu dengan teman lama.
---
Selain untuk menjalin silaturrahmi dengan steemian's semua hal yang tidak kita bisa pungkiri adalah kebutuhan hidup, semakin bertambahnya usia kebutuhan hidup kita akan terus bertambah.
---
Beberapa tahun yang lalu saya dan tim saya (member steemit) sudah mempunyai rencana yang besar akan pengembangan steemit ini, dari mulai memperkenalkan kepada orang disekitar hingga muncul rencana memberikan pelatihan kepada anak-anak muda untuk mulai belajar menulis di steemit.
---
Tapi takdir berkehendak lain tim saya perlahan-lahan mulai memiliki kesibukan lain sehingga lambat laun mereka tidak menulis lagi. Hal ini juga membuat pupusnya harapan saya untuk mengembangkan steemit lebih lanjut.
---
Steemit merupakan media yang bisa kita jadikan untuk mengekspresikan diri kita baik melalui tulisan, photography, kuliner hingga menjadikan seseorang menjadi trader yang sukses. ada beberapa teman senior saya yang telah lama di steemit, sampai sekarang kesibukan mereka setiap hari ini adalah memantau pergerakan saham, yang dulunya seorang pekerja lepas harian.
---
Dari sini saya belajar bahwa platform ataupun media jika kita bisa memanfaatkannya dengan baik maka akan berdampak baik juga bagi kita, tapi juga bisa sebaliknya.
---
Untuk itu, mohon bimbingan dari teman-teman semua agar saya bisa lebih aktif lagi untuk menulis dibandingkan dengan sebelumnya. Salam steemit untuk semuanya.
English Version
Tell everyone, long time no see on this platform of our love. Busy world of work resulted in me very rarely write again here, there is a very deep longing because usually I never get away from one of these platforms. Many things we can learn over time, one of my teachers once said that if you want to be remembered by people then all you have to do is write.
---
Write anything you can share with the crowd, whether it's about lessons or about life experiences that others can learn from.
---
I myself joined steemit arguably it's been quite a while, but because there is another thing that makes me no longer active to write. But in recent days the thing that's been constantly thought of is why I'm not trying to write again, as well as to meet old friends.
---
In addition to establishing friendship with steemian's all things that we can not be left behind is the need for life, the increasing age of our life needs will continue to grow.
---
A few years ago me and my team (steemit members) already have a big plan for the development of this steemit, from introducing to people around to the emergence of plans to provide training to young people to start learning to write in steemit
---
But fate willed otherwise my team slowly began to have another busy life so gradually they did not write anymore. It also made my hopes of developing steemit further
---
Steemit is a medium that we can make to express ourselves through writing, photography, culinary to make someone a successful trader. there are some of my senior friends who have been in steemit for a long time, until now their daily busyness is monitoring the movement of stocks, which used to be a daily freelancer
---
From this I learned that the platform or media if we can make good use of it will have a good impact also for us, but also can be the other way around.
---
Therefore, please guide all my friends so that I can be more active to write compared to before. Greetings steemit for everything.
---
THANK YOU SO MUCH FOR WATCHING GUYS
FOLLOW ME IN STEEMIT
@herzaseptian