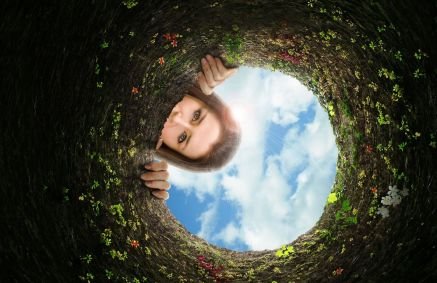 I fell down the rabbit hole we call Bitcoin in 2011. It spoke to me in so many ways. I saw it as a way for a guy like me to succeed monetarily without selling out to "the machine" and hand over my most valuable resources (my time and passion) for a disproportionate amount of value in return.
I have a master's degree in medicine and have been practicing medicine independently/dependently both military and civilian for over 20 years.  The problem is that, being a Physician Assistant rather than an MD,  I can only be free to work as a "licensed medical professional" when I have a supervising physician.  That works fine as a kid when all you know is that you want to make a positive contribution to the gift of life we all share.  I never cared for money, meaning I wouldn't demand it or even use it if there were another way to meet my passion in life without it.
I usually would seek out the most demanding jobs, ones that others didn't think were worth the work required.  Those jobs often are the most rewarding for someone like me, addicted to serving others and satisfying my need to be challenged and overcome something.  It wasn't until my dear friend, who is also a PA, taught me a lesson I'll never forget:  The most valuable thing about what we do is us.  In surgery you do have a surgeon who, for that specific task, would always be more advanced than I (at least until they weren't), but when you look at the time demand for the sum of patient interaction our part of the picture is so much bigger. Starting the surgery, finishing the surgery, going to recovery, then to the ICU while the surgeon met with the family, then the daily rounds--we really can do it all.
Now, this may sound like complaining, but for the first 20 years I couldn't get enough of it. . . . And I have two divorces and until this last year didn't even know what was going on in my son's life.  I take full responsibility for all of it. You don't have to think very hard to come up with an excuse to go work when it pays well and you are literally saving lives.
Why does this matter for Bitcoin? Fair question. In 2010 I was already seeing a few strings being pulled from behind the curtain and noticing I was training my future bosses.  There is nothing wrong about that. I would often be the one to joke about it. But there came a point when I realized I was capable of a whole lot more.  Each time I would try to steer my own life more the direction I wanted to go--bam--that is when I'd quickly realize that it didn't matter how good I was at surgery or clinic (and I can honestly say I was one of the best) . . .as soon as I lose my "supervisor" I magically also lose all my power to heal and make any money, which really just goes to creditors that were very motivated to give the best loans money can buy.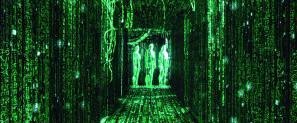 I was stuck in the Matrix.  I was stuck until I learned what decentralized control/reward/power was and how it could immediately free someone like me.  Yes, my hobby of being an early adopter paid off huge. All the while I was knowing at some point this technology is going to have to also change the world for a lot of other people besides just me, like the capitalists, the banks, governments--everybody, really.  Later on I saw the Silk Road as the first real-world proof that Bitcoin without doubt helped countless people who were being victimized by the drug war.  We only talk about the "big money" busts, but what most don't notice is the other 99% of the nonviolent drug offenders who will likely spend more time in jail than the kingpins, never had enough to give their kids a head start and then have it made worse when they cannot find a job as a "felon." The real victims are the sisters, girlfriends, wives and--it is actually appropriate to say the cliché--can't forget the kids.  One for not having the social support, parent support (nonvoluntary), and exploited so far they too find only two doors at the end of the day: death or prison.
Plus, the Drug War  incentivizes local criminals to destroy the quality of drugs and make the fake stuff worse than whatever was being first used, i.e. opium.When is the last time you heard of an opium death? Never, but pharmaceutical opiates are the #1 cause of accidental death in the USA,.double #2 & #3.  When was the last time you heard of someone dying from cannabis, actually it is a basic nutrient needed for us to stay healthy.  But then we are all good to smoke cigarettes at the magical age of 17-21 depending on local moral legislation (controlling what other people put in their bodies).
We all know how that beautiful, thriving, anarchist utopia went. Ross Ulbricht is selected to hang on the cross, not for committing an act a violence on another human, but for working on a website---which is just words----basically he is serving two life sentences for writing a forbidden virtual book that others used to interact voluntarily.
Well, I am a father, and someone who sees that I would be no good to my child or patients in prison. So I set off on a Journey to find the next best proof that a decentralized, borderless, transnational store of value can be a lifesaver for a whole lot of people.  The fascinating thing over the years is the many surprises I have come across, such as the importance of having not only a decentralized peer-peer computer network, but also a decentralized governance model at the protocol level so human consensus can also be achieved.  Thanks DASH for that gem of knowledge.

I stand today open to the world and can proudly say there is a use-case here in America right now that can immediately start to see an incentive to adapt this Internet of Money.  I got into the hemp business because it is the only solution I have come across that will literally scale to whatever the demand to heal millions.  The transition of refined sucrose/exogenous fructose to a healthy sugar that tastes exactly the same will literally treat 75% of all chronic disease in the world and a good portion it would probably cure.  The trillion dollar big pharma hasn't been able to come up with anything that can come close to that.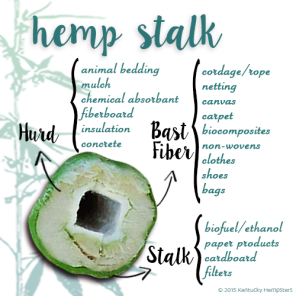 So what I'm saying is this:  Hemp farmers, you are sitting on a gold mine (Could be DASH). You know it and can't stop talking about the 25,000 different ways it brings value. So why are Stripe, PayPal, Amazon, etc., all censoring certain hemp companies, when there has never been any law against any part of the hemp plant, except you couldn't grow it in the US?, Canada and China are more than happy to send theirs, since it grows without the need for expensive GMO seeds, pesticides, or a lot of water.  Don't let the very same centralized war machine (banking) that nearly wiped you off the planet come in and steal from you and steal from all of us Please see this moment for what it really means, what is really on the line.  A borderless, permissionless, transnational, decentralized money is your chance. It is there and desperately wanting to prove its worth and earn your trust.
Now, for the DASH, BitShares, STEEM, Zcash and Bitcoin people who cannot ever stop talking about how it is going to save the world (I'm one in both industries):  Stop trying to always focus on what we can build (great thing to drive for) tomorrow, but please see what opportunity is right in front of us and we have the tools today to help them.  The hemp industry desperately needs the capital and quick development to prove the value of hemp and not fall victim of a rigged system that is purposefully trying to suffocate out this budding industry so they can come in with their numbers made from air and take away our health, liberty and the pursuit happiness.  I have cared for the sick my entire adult life and I can tell you that happiness is a rare commodity when you are suffering from a chronic disease.  
I ask all humans who think that our children's futures are important, and that they should at least have the complete control over what they put into their bodies.  Give them the support to create other realistic options for themselves.  HempSweet strives to do just that, by purposefully not being directly funded from a central banking institutions.  Hopefully with the help of the DASH Masternode Network we will have 100% of the R&D done by PureHemp Tech funded by the network block reward.
 Of course, people can pay with whatever they can physically use to trade and  find others who see value.  
I ask all the people who call themselves healers, doctors, nurses, caregivers, healthcare experts, dietitian's--basically anyone who currently profits from the suffering of others--could you support an experiment to see if there is another way to heal our communities and families. I'm 40 and based on my health prognosis and avoid injury (socially or physically) then I probably have another 40 years.  I could spend the rest of my life and if I saw 100 patients a day that is 365 x 40 = 14,600   Now imagine if I am right and a good portion of the world voluntarily chooses to avoid most refined sugars and consumes other equal-cost healthy sugars when needed.
To Find Out More About Our HempSweet Xylitol Project Go To HempXylitol.com

Author: Travis Remington MPAS, PA-C has been in healthcare for over 20 years.  He has practiced in Complementary/Integrative Medicine, Urgent Care, Primary Care, Occupational Medicine, Transplant Surgery, Hepatology, Nephrology, Acute ICU care, Plastic & Trauma/Cancer Reconstruction, and Orthopedic Surgery. He now is spending most of his time researching the integration of whole plant medicinal therapies to improve the quality of life for his fellow humans.