Thanks to the cold that has taken root in our house, Baby D woke up at 5am coughing, congested, and cranky. This made me pretty cranky in turn because I did not get enough sleep last night.
Once we had our coffee (me) and eggs (Baby D, the hungriest baby in all the land) we headed out to our local park, which is a such a gem. It's got playground, picnic area, dog run that cuts through a redwood forest, and a field at the foot of an abandoned quarry. It's easily one of my favorite parts of our neighborhood.
The dog run: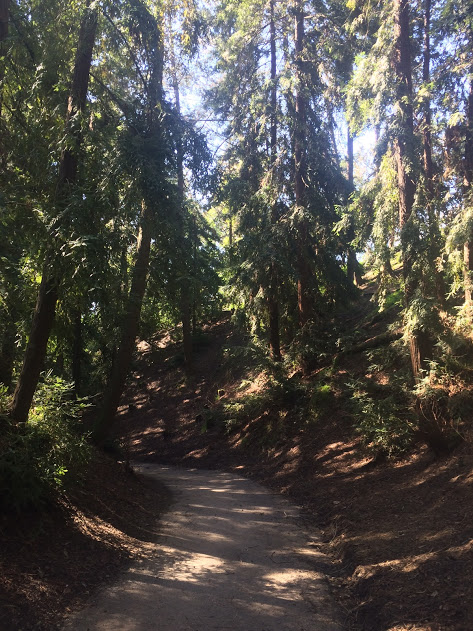 But because my dog is often fearful and growly around other dogs, today we hung out in the quarry instead. When I was a kid, there was still an abandoned structure here, complete with broken glass and barbed wire. It was cool to play in, but now that I'm a parent I'm glad it's been demolished and replaced by this field: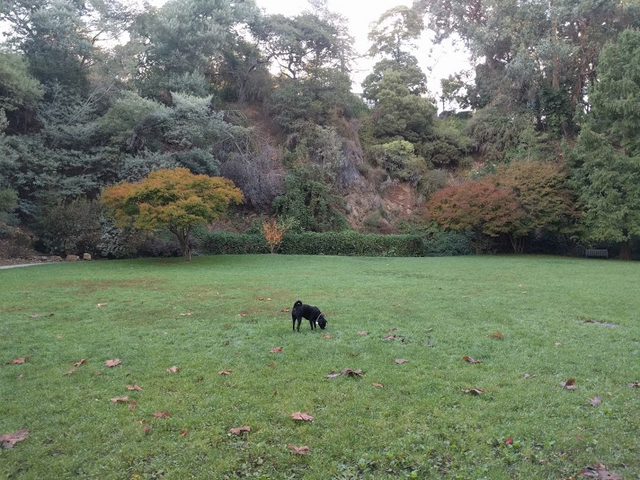 And the west coast isn't really known for fall foliage, but there were some nice looking trees on our way home: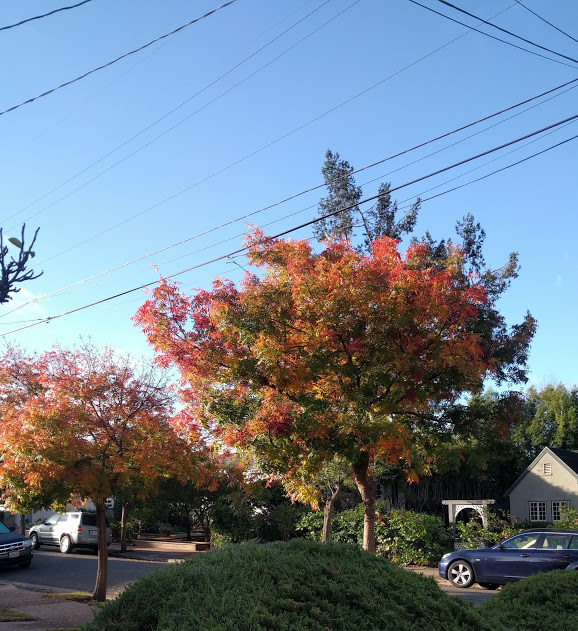 Anyways, #amen for fresh air, mild weather, redwoods, live oaks, japanese maples and even those boring London plane trees that look so good in the fall.