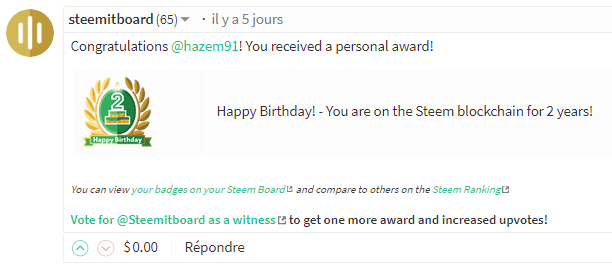 Yup, that's what @steemitboard told me five days ago. (I thought I Joined on Jan the 6th, or maybe that was my first post frankly it's hard to tell because well, it's been so long :D )
I feel like an old-timer already, minus the steem power of an old-timer ;p
So here's what I achieved in those two years:
A curie, an OCD curation, a Neoxian curation, Qurator's curation, and many more curations (if not all of them). I won some poetry contests and got other prises in different contests.
I have more than 2000 SP, 1300 follows and 62 Reputation (I wish I was a dolphin... ehh, I hope I'll be one during my third year). BUT those are just numbers; here's what means a lot to me:
Many people here "know" me, I joined plenty of communities and I'm sure I have friends in those I haven't joined yet and I got to "know" people from almost every country in the world.
Steem led me to Splinterlands and I have a decent collection that allows me to have fun while playing. I also got lucky a few times and got some expensive cards (that helped me collect those 2000SP and maybe more of them will help me get to 5000 :D maybe)
It also led me to steem-engin where I had some fun playing with tokens and trading them, I even made some profit.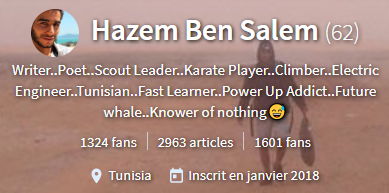 (Some of) What I learned here,
I learned not to have expectations, not to take things for granted, not to trust people nor myself too much, not to do things I don't enjoy or things I don't believe in order to please anyone or to get rewarded in any way. I learned that dreams may or may not come true in the expected time but that it's only up to us to keep dreaming or to give up, temporarily or permanently.