For 25 years I have listened to people, myself included, rave about the amazing flavor of my wife's many great dishes.
Not just her native Chinese foods but others as well. She even mastered a killer white pizza.
She is a visual cooker and gets the maximum flavor out of her foods. Flavors to die for!
Her dishes are always a huge hit with guests and family reunions. Best to be the first in line.
A huge favorite for guests and extended family as well. Which usually means we have to turn down the spice a bit :(
Our favorite spicy pepper is the Italian Long Hot pepper. It's very tasty with a softer skin.
Served with, you guessed it, white rice and usually another lightly stir fried vegetable. Napa would be a good one.
We all love really spicy food. We, being my wife and four daughters. It's a family requirement. It is also a boyfriend requirement.
Ingredients; No pesticides, no hormones, no chemical fertilizers. So you want Spicy chili pepper, organic free range chicken, ginger root, garlic, soy sauce, White Zinfandel, Sea Salt. We also use organic cooking oil.
Organic is just Real food like I had as a child. What the world ate 60 years ago. Just real unadulterated food.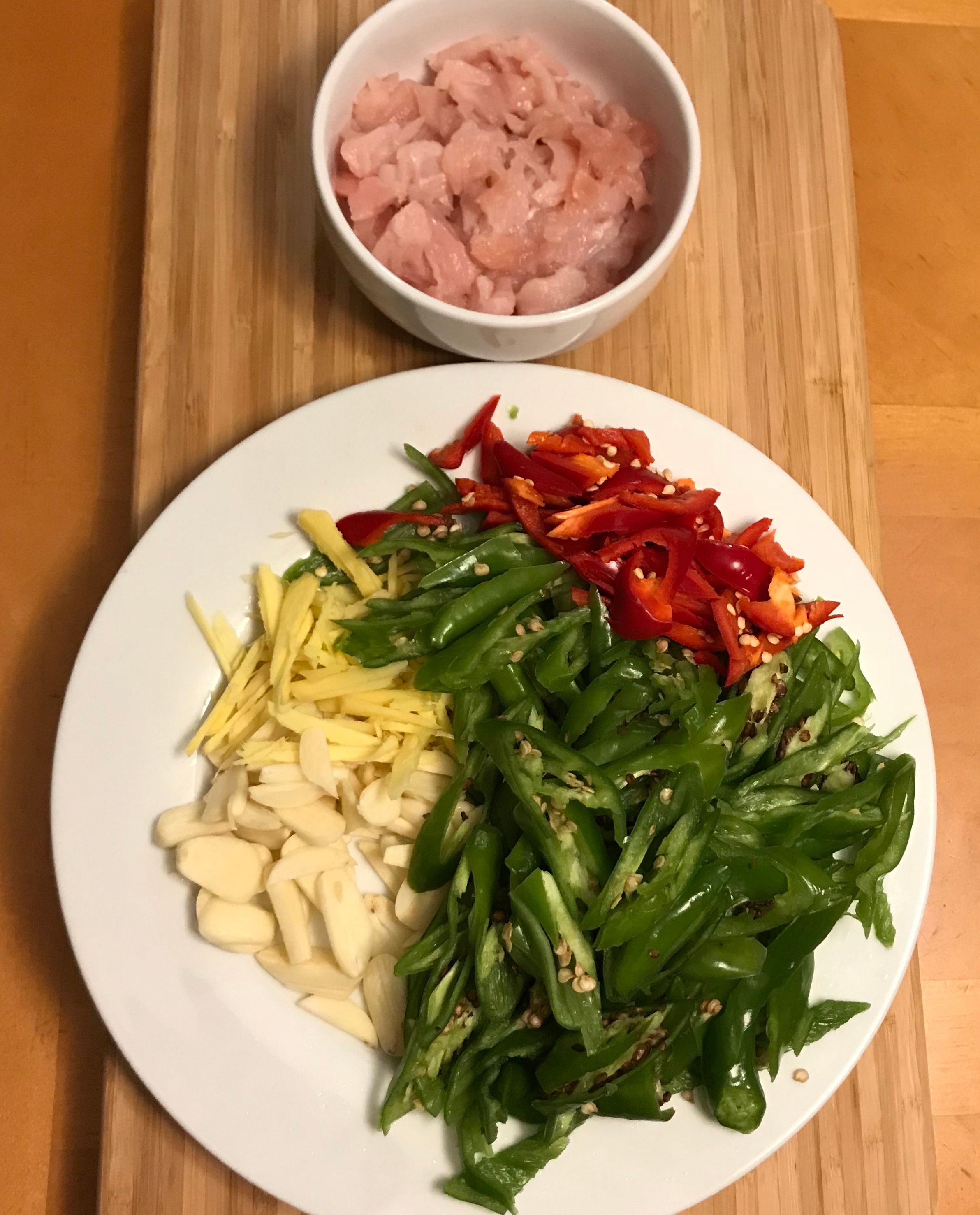 []
The main ingredient is spicy chili peppers. There are several that are very good including Anaheim, Fresno, Diablo Grande Pepper(very spicy), Inferno(super spicy for the die hards) NuMex Big Jim, Hatch Chile Pepper and more.
You can kick up the spice on any pepper dish by adding some diced hotter little peppers like the Thai Dragon or even Cayenne pepper.
I grow Ghost peppers and some hybrid killers. Yummy Yummy.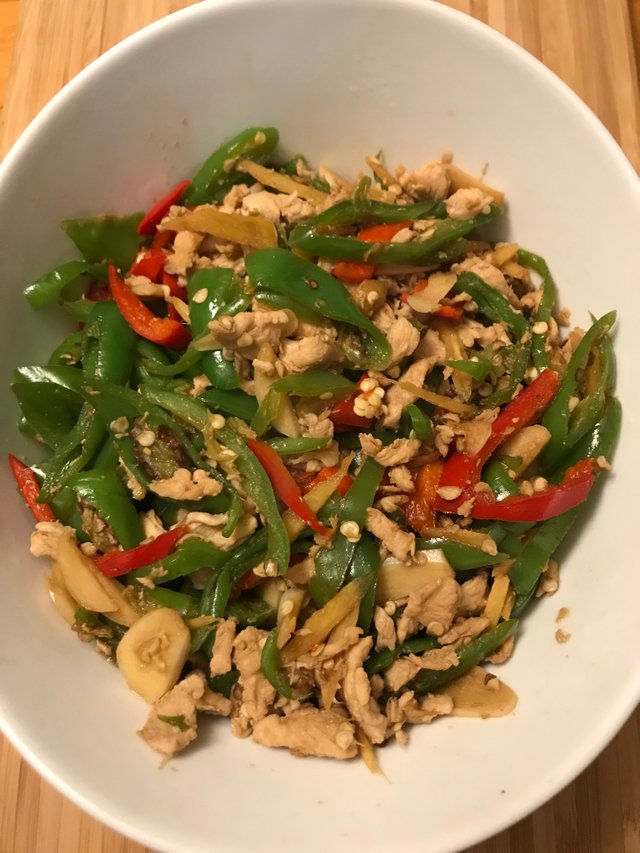 []
'Let food be thy medicine and medicine be thy food.'- Hippocrates
Health benefits of spicy peppers;
Did you know they are full of vitamin D, vitamin C, potassium, fiber and beta-carotene.
Research has linked eating hot peppers with reduced blood pressure and cholesterol.
Chiles contain red and orange pigments called carotenoids that are believed to protect against cancer.
Capsaicin, the alkaloid responsible for the spicy flavor in hot peppers, may offer benefits in the treatment of some diseases, according to an article published in 2011 in the journal "Molecules."
We eat spicy food a few times a week at least...Yummy yummy. Man I'm sweating...so hot...I love spicy food.
Always buy the best quality organic natural food one can afford or grow your own food. It's not hard. And it taste even better from your own garden. You can grow fresh herbs in your kitchen.
It's not just food, It's your health!
Peace and Love
Enjoy and keep watch for more great dishes.
Steem on!