The flood in Bangladesh has taken away 107 lives so far. Thousands of houses are destroyed. Millions of people are affected. This will be continued throughout August. The flood forecast map shows the future condition of Bangladesh till August 21, 2017.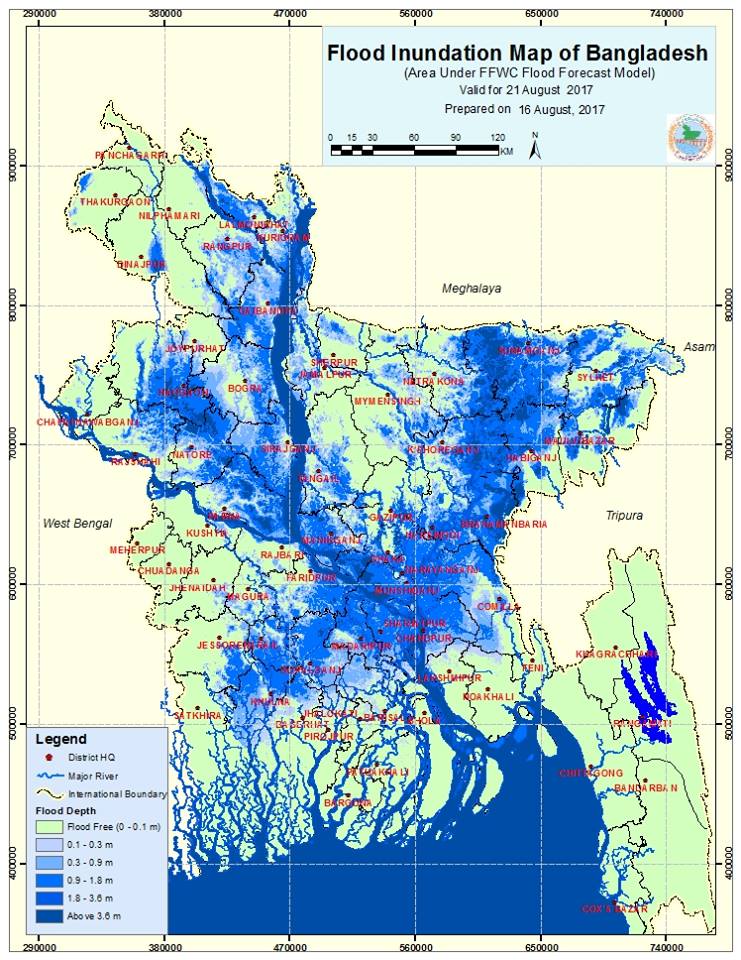 It shows that major part of our country is still under water and will be till August 21. People are suffering much on the affected area.
The picture shows a child searching for food.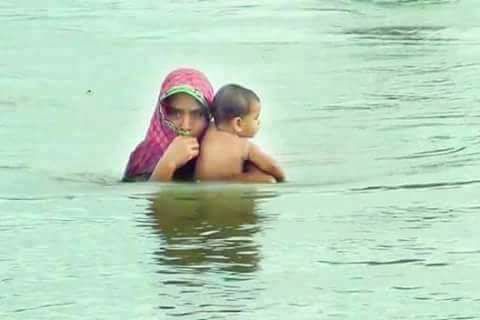 The poor helpless mother is standing in water with her child. She has no place to take shelter. This two pictures is the evidence of the condition of the affected area.
Let's stand beside them and try our best to help them the most we can. Pray for them so that the condition may be improved and sufferings may be decreased.