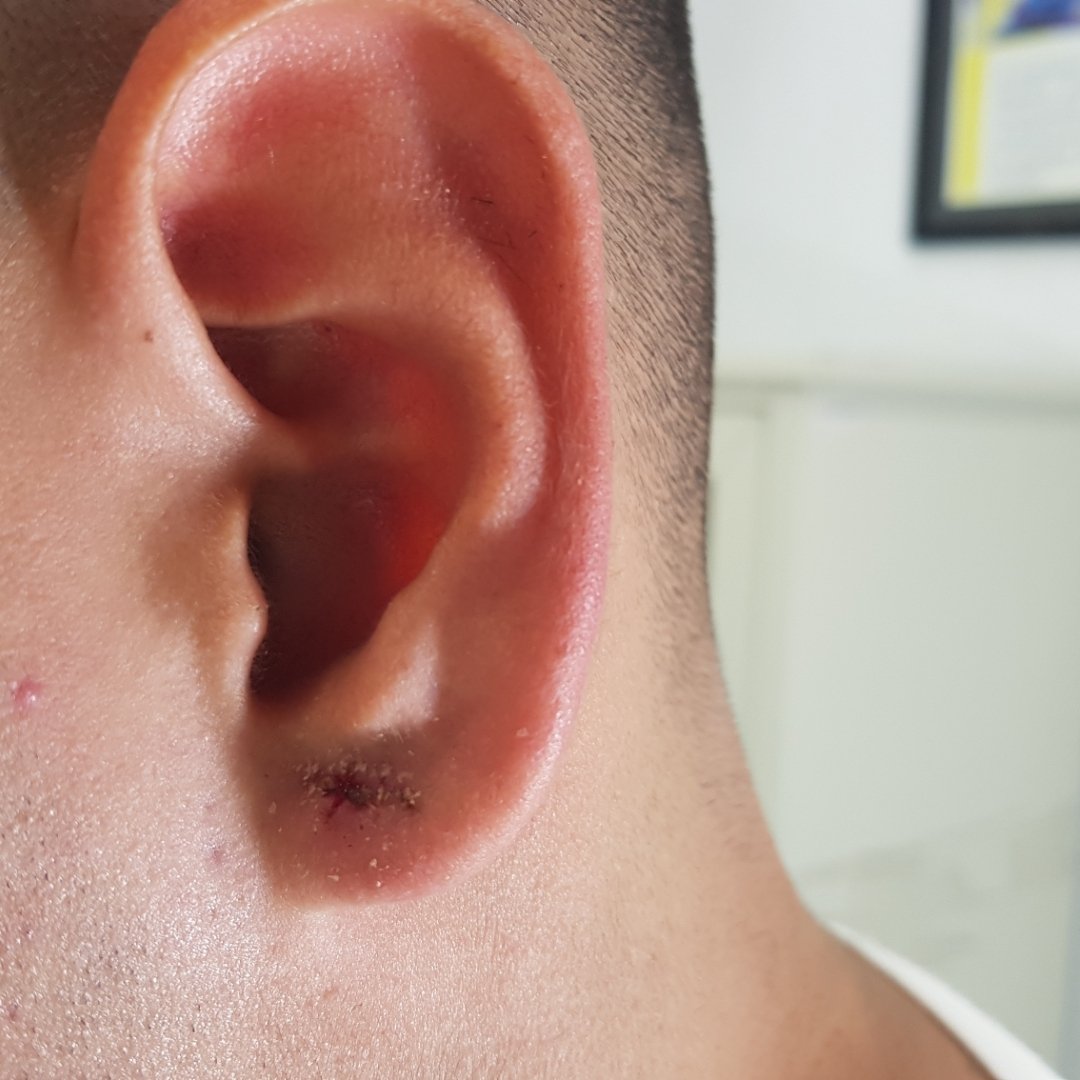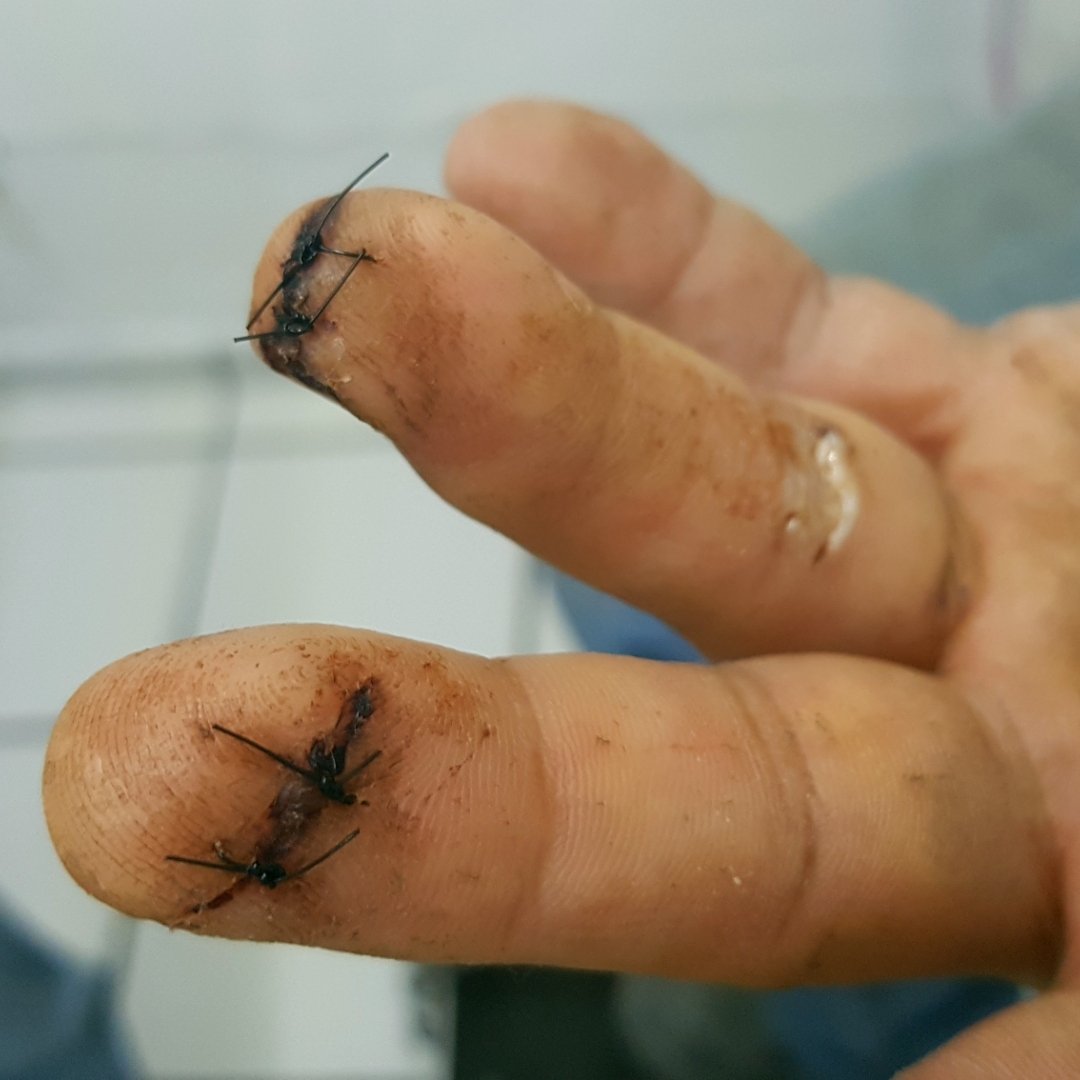 ---
First picture / Primera imagen
Male, 20 years old came to the office asking to have a extended piercing hole fixed as a requirement for a job interview. We performed lobuloplasty and suministered Sulindac and Cefalexin capsules. Total cost for the patient was $4 USD.
Acudió a consulta varón de 20 años por que en la entrevista para conseguir un trabajo le solicitaron retirar expansión del oído izquierdo. Realizamos lobuloplastia, y brindamos Sulindaco y Cefalexina. El procedimiento y medicamentos tuvieron un costo final para el paciente de $80 MXN.
Second picture / Segunda imagen
Male, 33 years old came to the office after an incident with a circular saw cutting wood. We performed surgical debridation and applied sutures on the pulp of fourth and third phalanx of the left hand. We facilitated sulindac and a prescription for clindamycin. Fortunately for our patient the lesion didn't damage the flexor tendon sheath. Total cost for the patient was $4 USD.
Varón de 33 años acude a consulta después de sufrir un accidente con sierra circular. Realizamos debridación quirúrgica y suturamos el pulpejo de cuarta y tercera falange de mano izquierda. Facilitamos sulindaco y una prescripción por clindamicina. ¡Afortunadamente la lesión no daño la vaina del tendón flexor! El costo total para el paciente, $80 MXN.
---