Hello!
This post, just like my previous scrawls, is created for those who are curious of world. Those who want to read first hand how Poles live in exile. What are the rules and traditions of the Netherlands? I would like to thank @elysian because it was his posts that inspired me to gather in myself and write about it.
It is hard for me to describe my pregnancy as well as labor, as it has been 2 years since all these events. Nevertheless, I will try to reproduce it faithfully, since the pregnancy and birth of my son have changed our lives diametrically.
It may have been hard to believe, but we planned it baby :) Planning took about 10 seconds, after which the decision was taken hehehe: D
After a few weeks we did a test. The first came out negatively. And you know how is a woman reaction: crying, despair and generally a massacre. The second week after test went out positively. And again: crying, joy and the massacre in general: D
We did not know how to go about it formally. We were not enrolled yet, nor to a doctor. But google is our friend. In the center of the Hague there was a Polish gynecologist so we called, booked the appointment and drove. The first ultrasound examination confirmed that Ewelina was pregnant.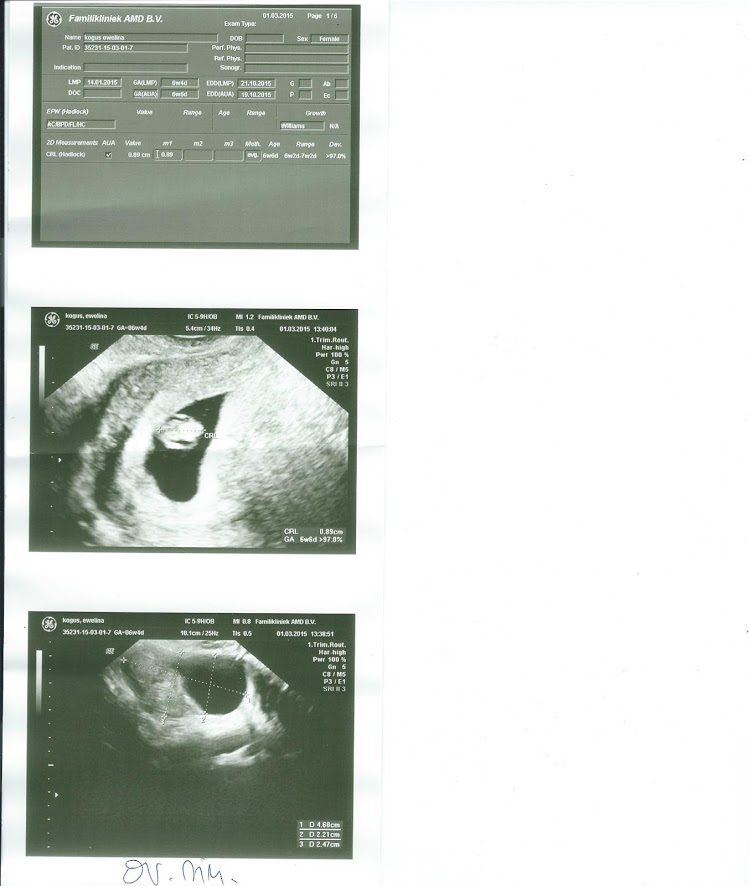 A later we've done reading. We learned. The fundamental difference between Poland and the Netherlands is that here is not a gynecologist who leads you through the labor only midwives. The guy who did this in the center of Hague - did it illegally. He was bringing gynecologists out of Poland for the weekend, and he rented the equipment and taking 150e for the ultrasound examination .. (sic!)
When we chose our midwife she told us all this and she yelled at us that we didn't came to her immediately.
From this place I would like to thank Mrs. Małgorzata for the lead and for everything she has done for us, and everyone: If you need a midwife in The Hague you should go to Mrs. Małgorzata. Iron Woman, but when she need's to she's very kind and gentle.
She told us everything. When and what research will be done. My Evelina drove up to her every 3 weeks and she really helped her and taught her.
I'm not able to forget one of the prenatal screenings that was supposed to detect possible fetal malformations. Mrs. Gosia asked in a calm voice, "You have to ask yourself a question.What do you do if you find that your baby has Down syndrome?" We froze ... I remember today how my heart stopped for a moment ... We looked at Ewelina after each other and we said the same thing: We will keep it! For what Mrs. Gosia smiled and replied: "Well, one problem go away, now I'm inviting you to weigh." ... The pressure dropped right away ... As if to say it aloud gave us strength ...
Then came 20th week. And so expected scan. An ultrasound scan that lasted over 45 minutes. Forty-five minutes of unimaginable tension for someone who's child is not born yet. Imagine this - you are sitting and watching your unborn baby on the monitor, and suddenly the lady says, "I do not see one hand" ... tears are right at the eyes ... panic ... 3 minutes that last forever ... "And here it hid" ....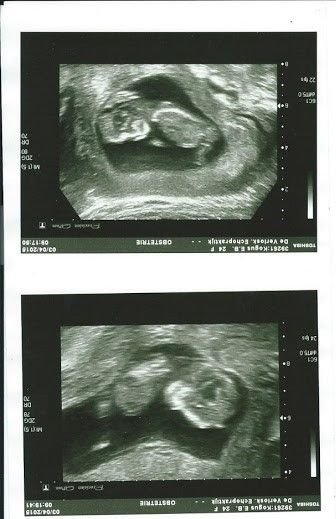 I remember we wanted to know immediately what the sex would it be. Well, and I learned that I will have a son! And that is 100% healthy !!! When we left we went under the dumpster and we cried with happiness ... people walked past, but we didn't give a shit ... we just cried with happiness ...
Thanks to all who have survived to the end. If you liked it and want to know what was going on later upvote it!