We have 2 kids.
They are 14 and 4.
We thought it would put us in OK steed for puppy raising.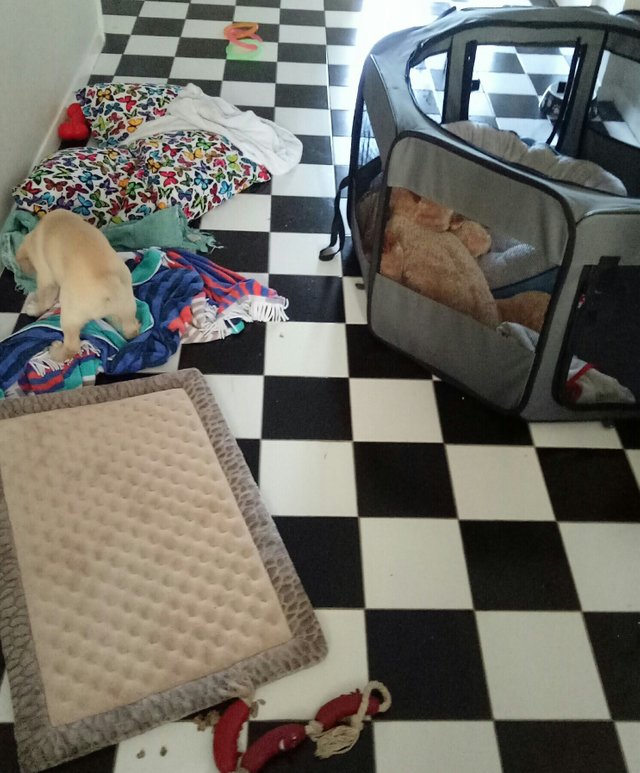 Yes we have quite a gap between them. Many people told us we were crazy to start over just as the first was hitting double digits, but they absolutely adore each other.
We have done many blundering things over the years, but having our second child was not one of them. A surprise perhaps but certainly no accident.
I much prefer
A gift from the gods.
Siblinghood has been an absolute gift to his adoring sister, who as it happened named him too.
Days after a Caesar I was still dosed up and didn't trust myself to name someone for life.
Hospital phobic dad was in a state of shock and dizzy, probably ever since the surprising news reveal then right up until he was half willingly scrubbed into theatres for the breezy procedure, and placed in charge of a baby while I was wheeled off to recovery.
Our almost 10 yr old seemed like the most sensible individual in the family at the time.
We couldn't agree between Django and Wolfie and in utero he was known as Larry. He is happy to have ended up with an entirely different name.
When we learned of our expectant bundle we were looking to move to a house and had promised her a pet. A cat or dog called Larry.
Many conversational references in our home are derived from quotes from television shows or 90s movies.
Although she desired nothing more than a Labrador puppy, that week we had been actively referencing the cat from the show modern family.
In the show, upon hearing the news that she is not getting an adopted brother as planned, Lily off handedly without missing a beat, asks for a cat called Larry instead.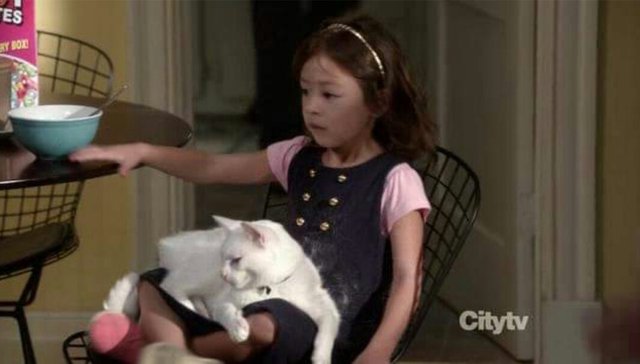 Photo credit: Larry the cat public figure, facebook profile.
As we were renting in a city in which tenants have little rights, we sat down our child to tell her she wasn't getting a Larry, but rather a brother or sister. We then proceeded to reference the growing bump as Larry.
Rental agreements seldom allow for pets in Sydney. Ours didn't, and we needed to rethink any our move as it relied on 2 wages, and Australia also lags behind many developed nations with regards to maternity leave pay.
---
Our baby is now 4 and a half and big girl 14.
Before Christmas we finally moved into our first house! Yay!
Her dream of owning a puppy has been realised.
We were expecting a bundle of love.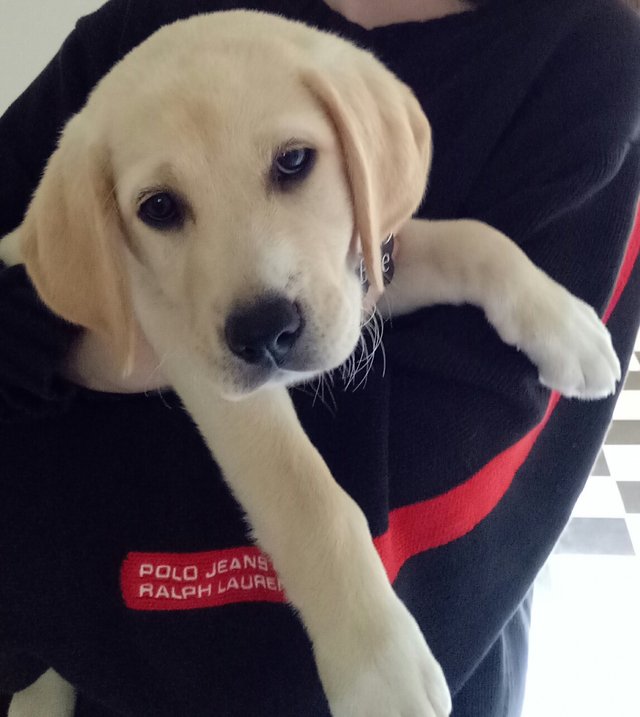 Which we most definitely received
But we were also hit by a cyclone of poop and sleepless nights and poop and ankle biting and poop and crazy.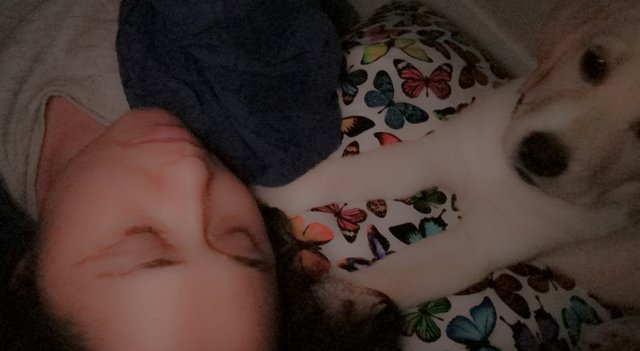 She hit the house and took over in the first week.
In the second week we went back to basics and have embraced the crate.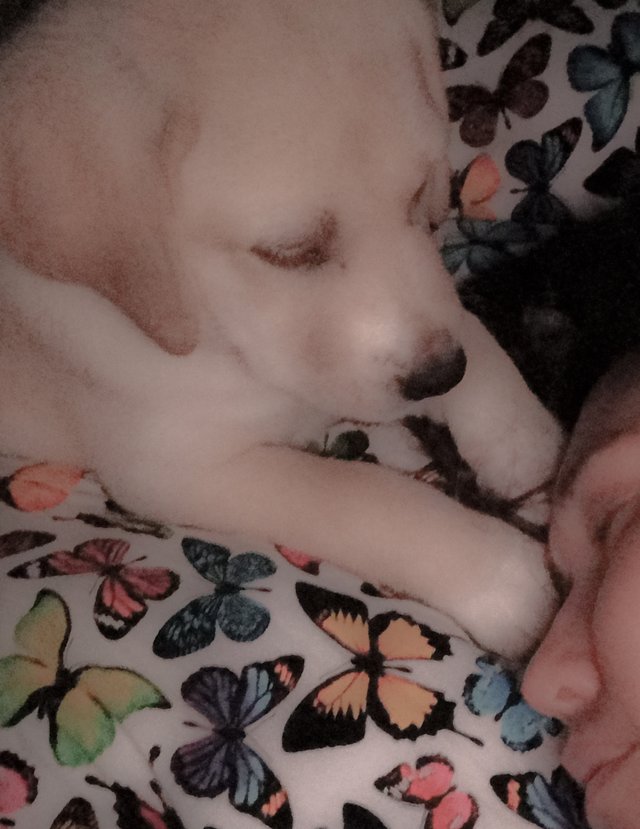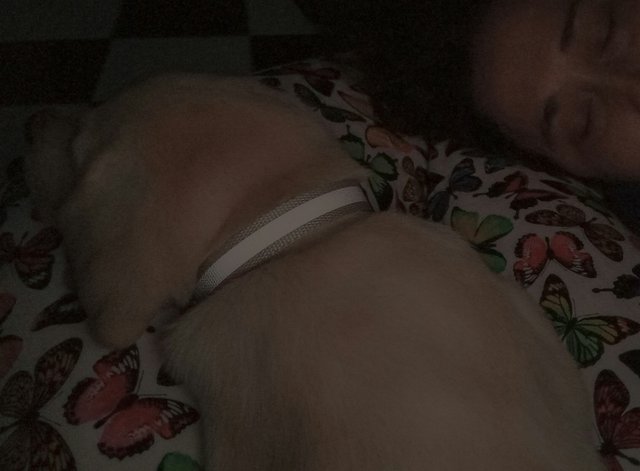 But I know that Billy is going to heal us.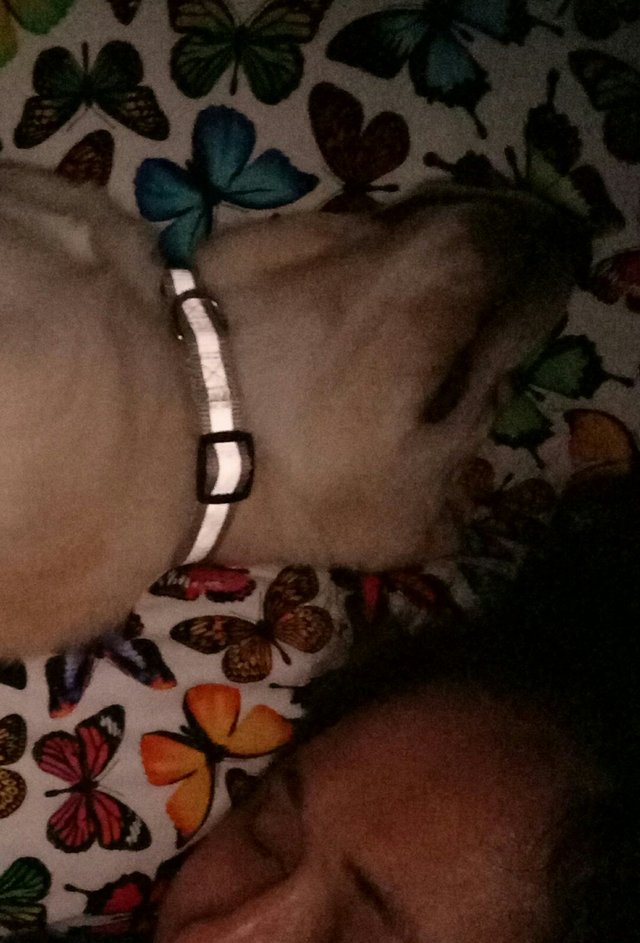 We have moved house to hopefully begin a chapter of improved well-being, health, stability and hope.
A better normal within our circumstances.