What better way to spend a Tuesday?
Or as it is known by my Steemit indoctrinated toddler as @kus-knee's Tree Tuesday.
The same kid that asks what day it is, and is referring to the colour spectrum for @kalemandra's colour challenge, rather than Tuesday.
Today's life improvement choice involved simply moving from the living room to the backyard of our apartment block.
Visiting the Face tree.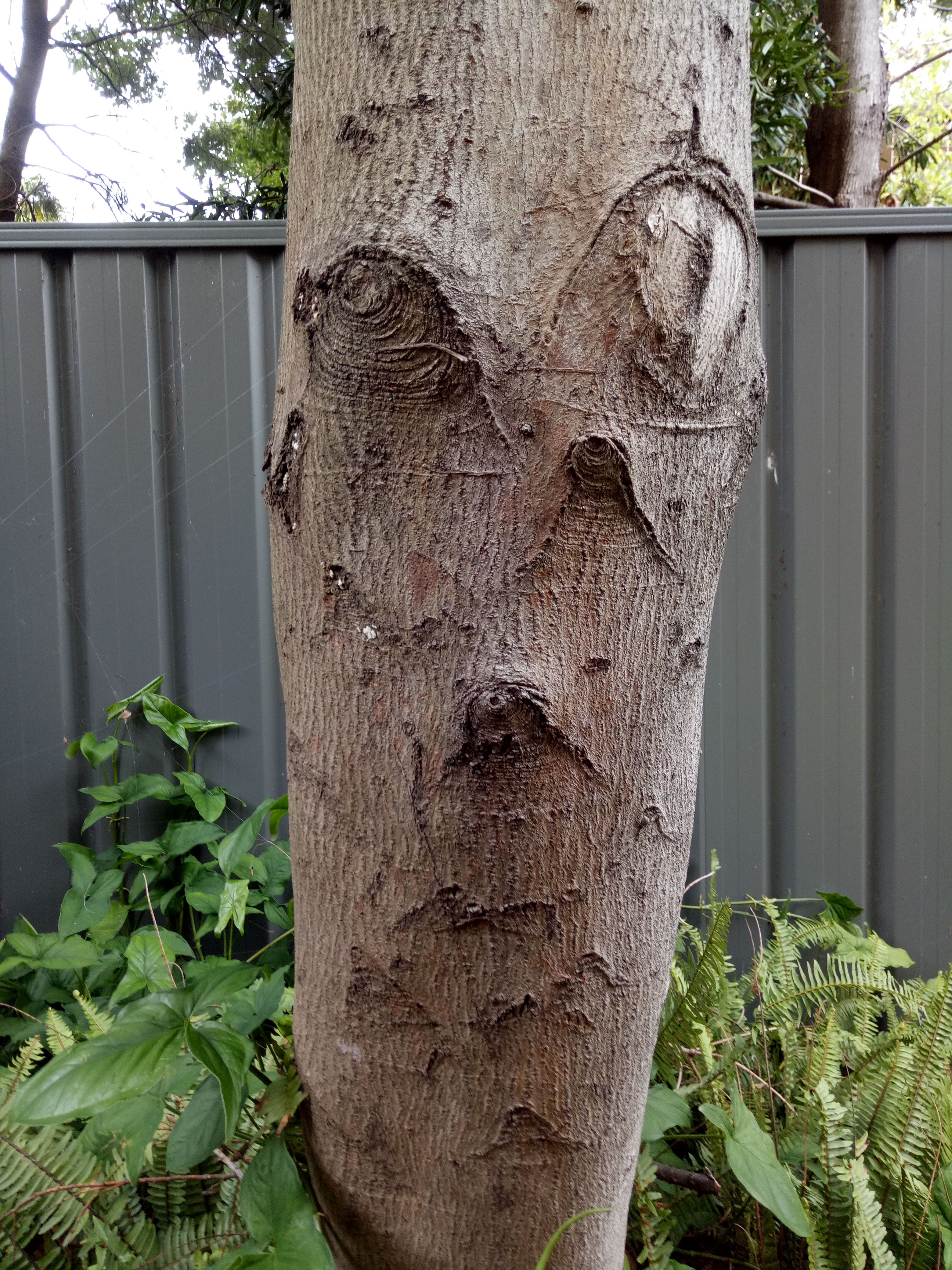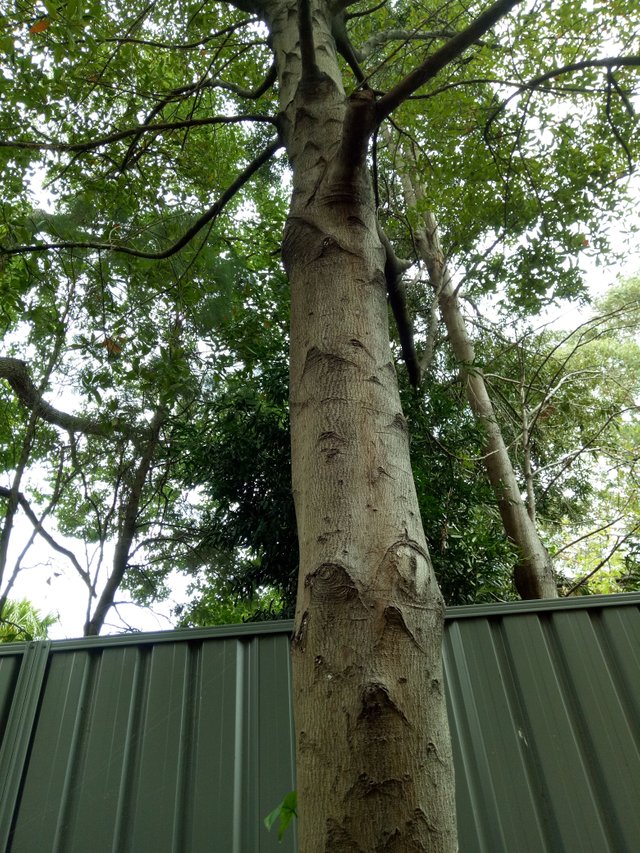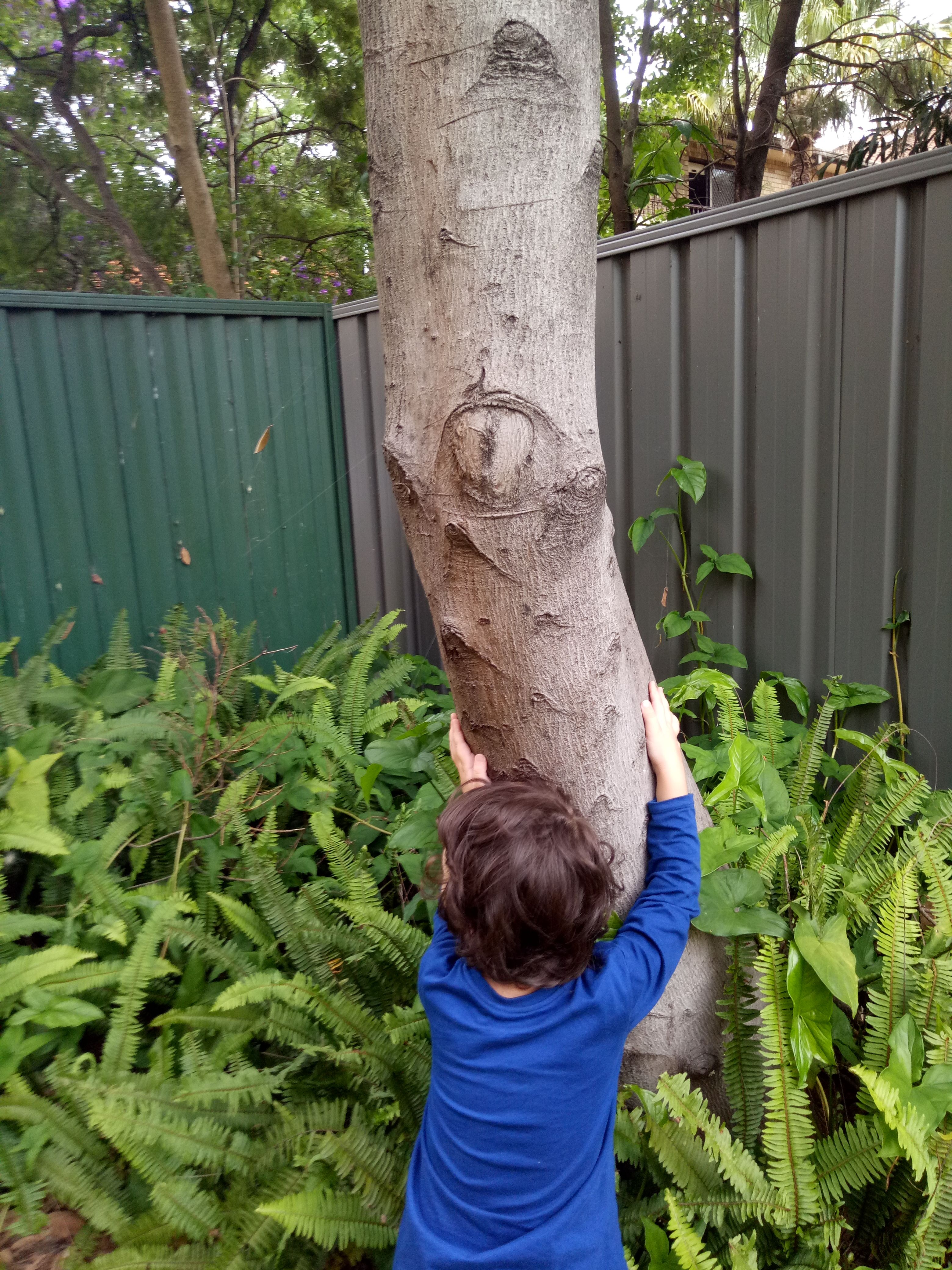 This can feel like a huge effort on a tough day.
Small things that you know will cumulatively help can be difficult to maintain when it feels like an uphill battle.
Similarly, it feels like telling a depressed person to get up in the morning, get straight in the shower, get dressed for the day, and then go for a morning walk.
They know it is a great idea. But it can feel like moving a mountain to achieve these things, and simplifying that effort can be invalidating and damaging rather than helpful.
Similarly, my deconditioned pained state often has me give up trying to keep on keeping on.
Everything I do I have to factor in the repercussions. I know reconditioning takes time and effort, but at the stage I am currently at, it feels like one step forward a tumble backwards, and a whole day wiped out to recover.
But no-one is going to do the work for me.
In spite of my situation, I am lucky that my mood is for the most part pretty good.
I have appropriate sadness and my fair share of baggage, but I am lucky to not have depression.
I have suffered depression in the past, and remember how pervasively physically debilitating it felt.
I feel very fortunate to not have it on top of my physical problems. It is very common for people with a chronic condition to become isolated and depressed.
---
Moving outdoors in this beautiful autumn day has a number of benefits.
•The walls of our little apartment can feel like they are closing in on me.
Sometimes it has been day's or weeks that I have spent in there without leaving. When I do leave it is to go to the doctor. It is time to go outside just to see the sky.
•The exercise and fresh air is good for little blue. He loves it. Running, kicking a ball, watering the plants, talking to neighbours, picking dandelions and wishing for a dog called Fred.
He is also much more likely to have an afternoon nap if he has had an active morning.
•Distraction!
This is a big one. A change of environment also assists a change in your head space. I become less fixed on pain or illness. It opens up the world both physically and mentally.
It also helps to break up the day.
•Breaking a difficult day down into more manageable parts is a great coping strategy for anyone needing to endure a day.
Whether you are a sleep deprived parent experiencing pain or riding out anxiety.
Break it down and prioritise the things that you need to do or that will benefit you and put off anything else (if you can) for a time when you are more able to do them.
•Don't forget vitamin D. I got a good dose of that too.
---
We also visited this beauty.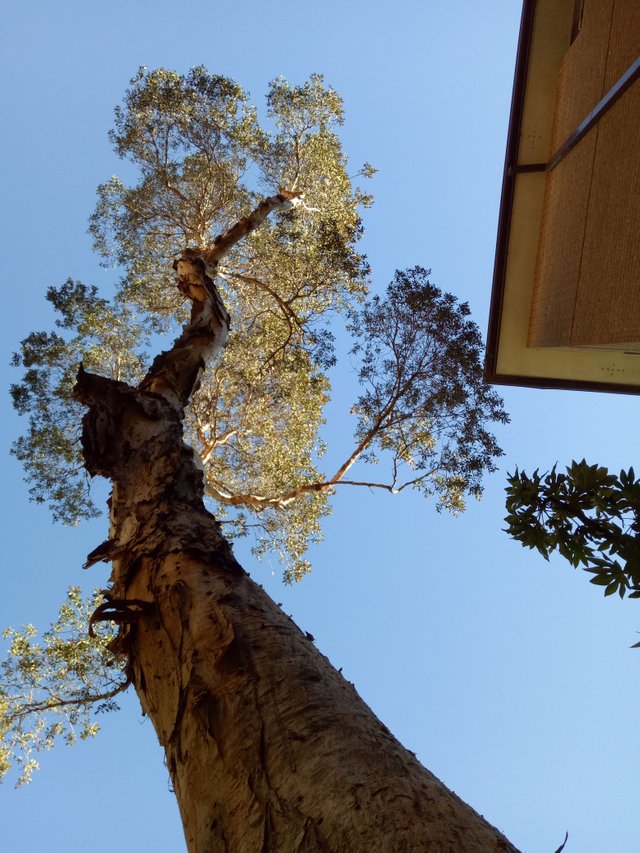 It is the tree that sheds the lovely paper bark for our art projects.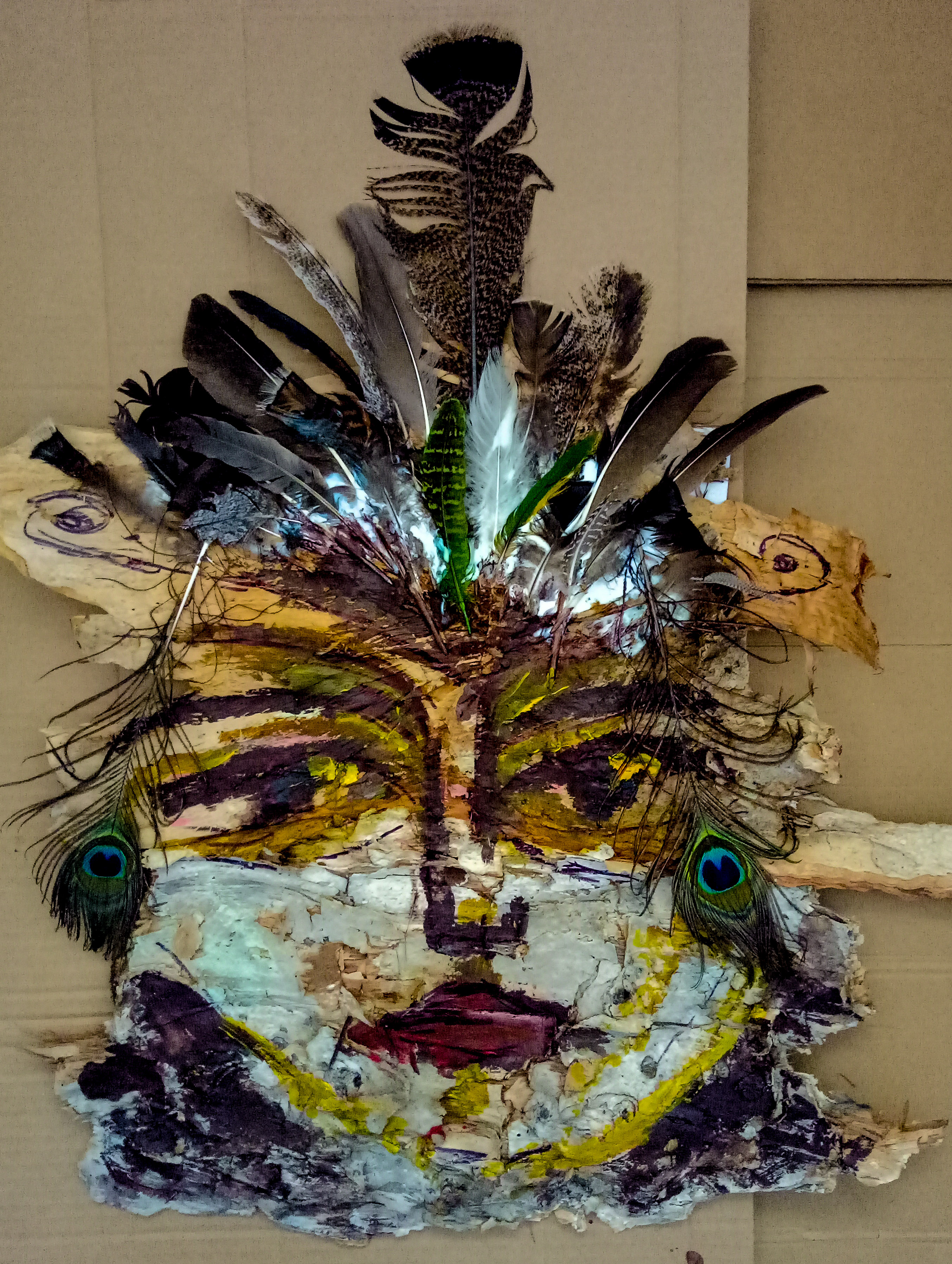 ---
He then filled my shoes with rocks to paint too. From the pebbled driveway.
You can also see the frangipani tree that we procured some branches from for cuttings.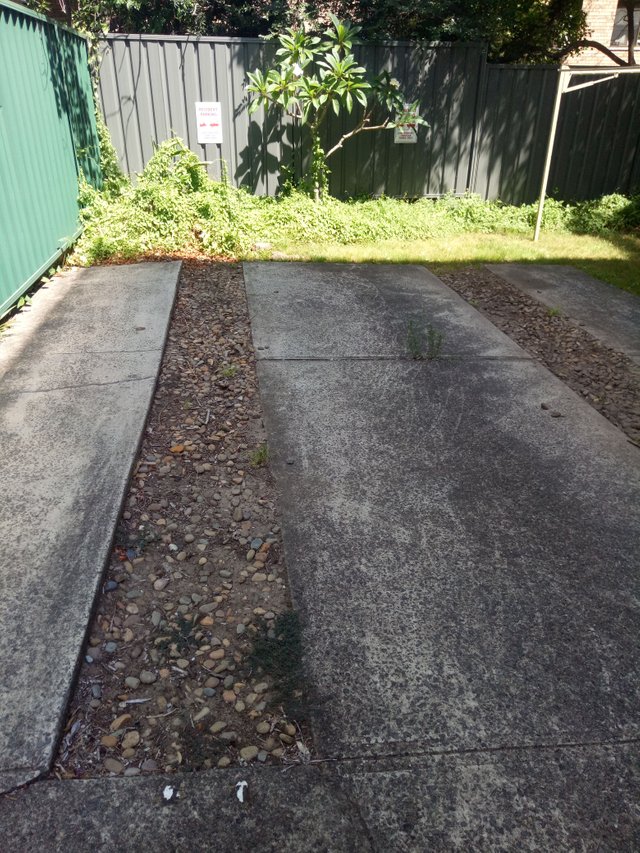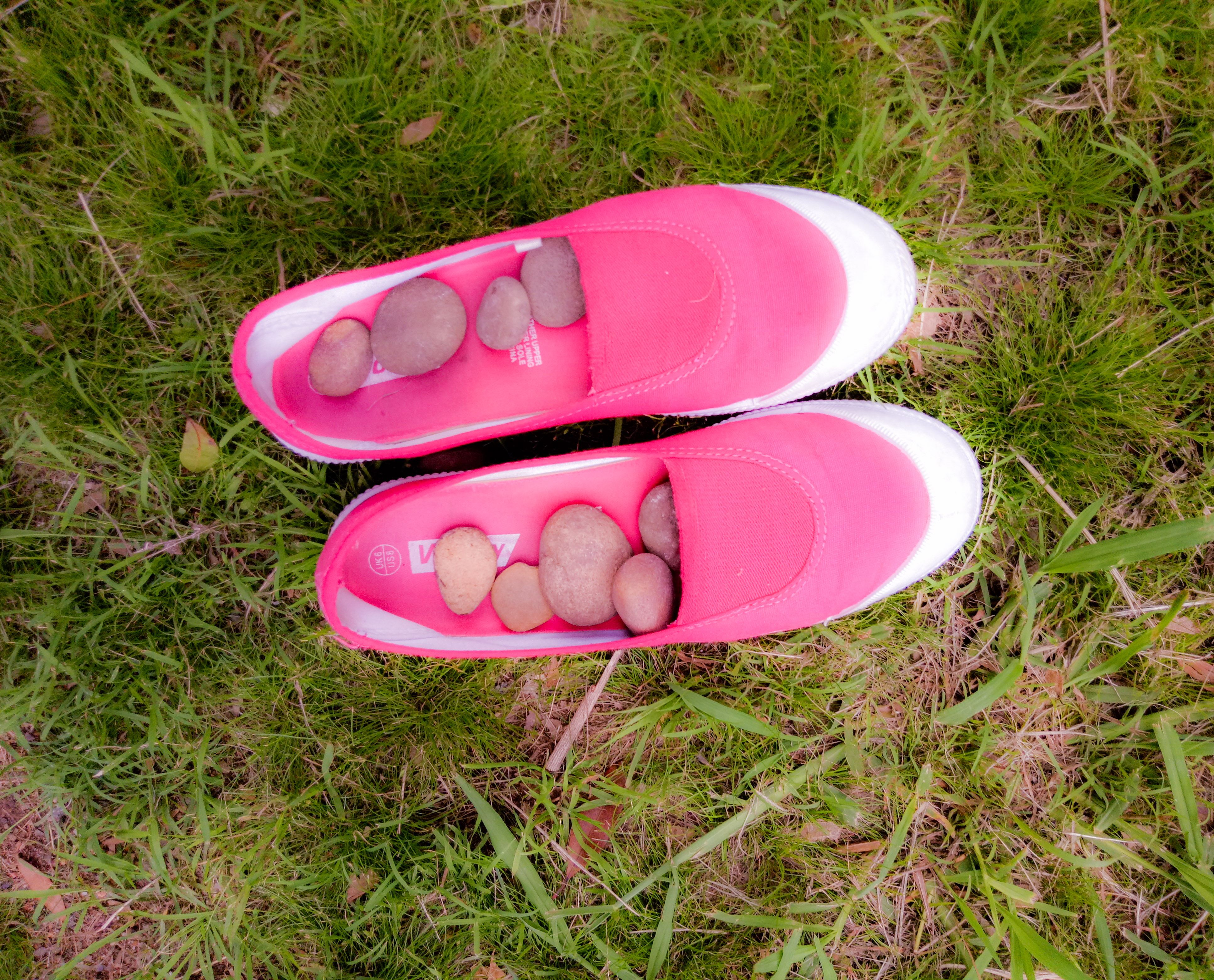 ---
GB4M