Start Walking...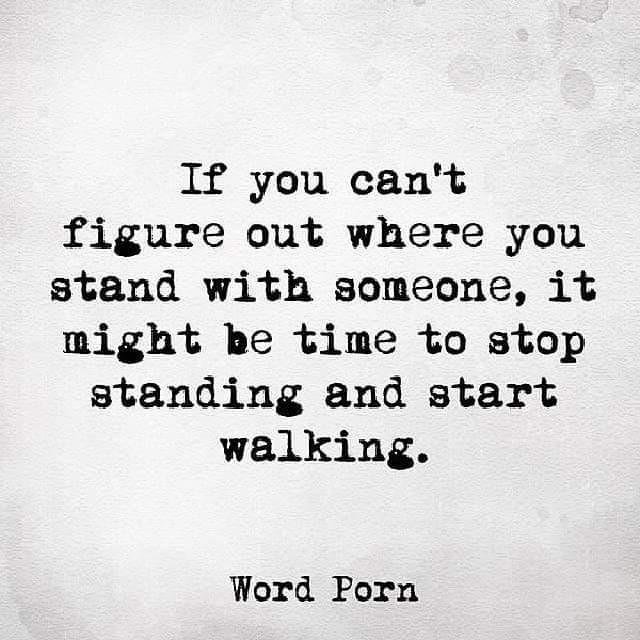 ---
I am a realist. I like being real and practical. I like seeing things the way they are and then give my honest opinion about it.
A lot of times people make you feel you are a bother to them. I am a sensitive person and I pick things quicker than an average person. I like analysing situations and then make my decisions.
When you don't know where you stand with someone, that is not when you have to keep standing hoping they change their minds, but the time to start walking so as to keep the little bit of dignity you have left. Go to where you are celebrated and not where you are tolerated.
Never hold anyone by the hand or by the button in order to be heard. Rather than hold anyone, hold your tongue instead. You need to guard you dignity and take the walk when you noticed that you still can't figure out where you stand with someone.
Live and learn.
Have a great night.