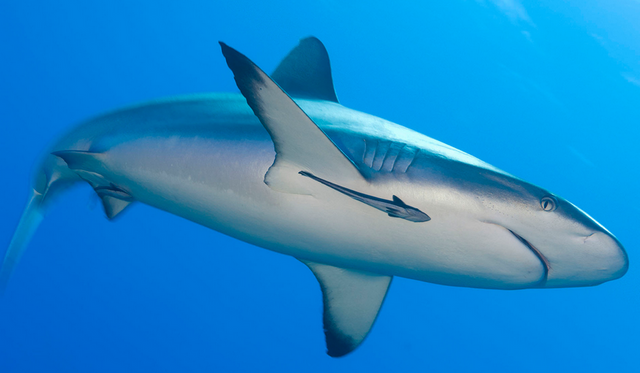 During a recent experiment, a shark was placed into a tank full of small fish. Logically the shark swam all over the tank and could eat as many fish as he wanted. A few days later a piece of see through fiber glass was put inside the tank as a barrier, to split the fish from the shark.  The shark was used to swimming all around the tank but all of a sudden he swam into an invisible barrier that prevented him from reaching the small fish.   
The small fish continued to swim around peacefully, but every time the shark tried to go closer to eat, he would swim straight into the barrier glass.  The shark tried this again and again and again, but every time he would swim straight into this glass.  He became tired and weakened and finally just gave up.
This experiment was repeated every few days, and to the amazement of the researchers the shark became less aggressive every time the barrier was put back. It then came to a point where the shark did not attack at all. The fiber glass barrier was then removed permanently and to their amazement the shark still did not attack.  The shark had been trained through habit that a fiber glass divider was there and that he would bounce off, and therefore didn't even consider to attack the small fish anymore. At the same time the small fish swam freely wherever they wanted. 
We as humans are just like the shark. We try to succeed and reach our goals, and if we fail, we feel demotivated and we stop trying. We are sometimes too scared to try again, because we also have that invisible barrier preventing us from reaching our goals.  Just because we have failures in life, doesn't mean that we should not try again. There is no real barrier between where we are and where we want to go.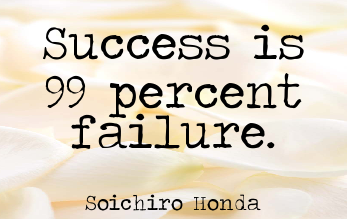 We will never win if we don't fail. Life is full of difficulties to overcome, so look past all the barriers and just move forward.  You can only become successful if you get rid of all the invisible barriers in your life. There is in fact no barriers that can stop you from achieving your goals. Do it now, reach for that goal, and never give up.  The end will be worth it.  
Please follow me if you enjoy my content