Hello friends, and the birthday of my precious Twins "Sara and Roxbely", who have brought to my life wonderful moments, and an overdose of occupation with so much to do... but with their laughter, and their occurrences make my life a spring of smile and Happiness.
Two... if two, doubly, in the house, in the food, clothes, footwear, bathroom but when I receive love, is Double love, double kisses, double hugs, and it is wonderful to know that little by little we have been growing, they as a mother... has been a great experience...
f you ask me how do I distinguish them? Well, you have certain physical characteristics that distinguish them, and their personality are totally different... the swirl of their hair, nose, shape of the eyes and face, have certain differences... although I will not lie I have confused, in a few Opportunities but I've done it.
They already have their first year, and I am in preparations for their party...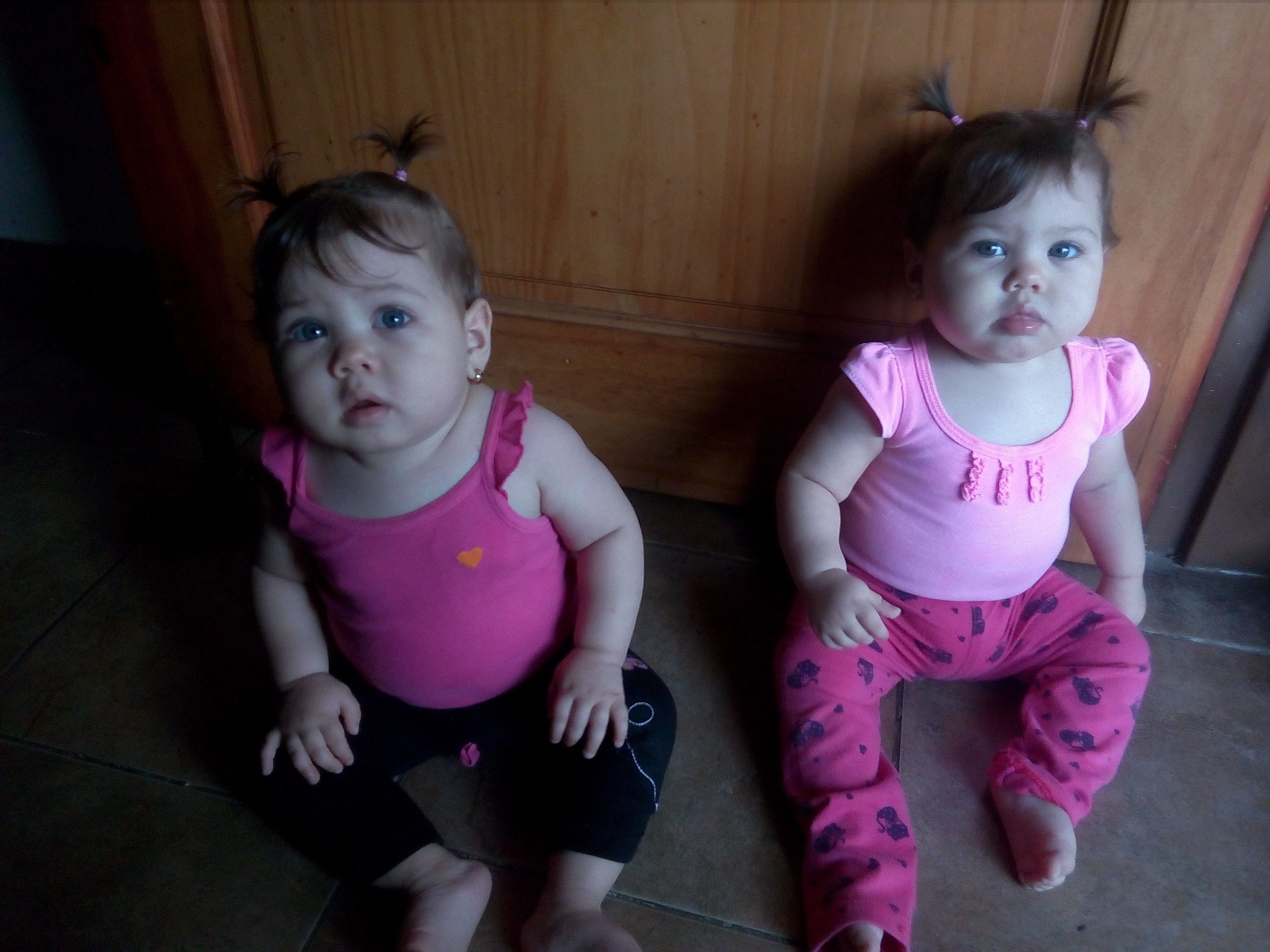 VERSION EN ESPAÑOL
Hola amigos, ya se acerca el cumpleaños de mis preciosas gemelas "Sara y Roxbely", quienes han traído a mi vida maravillosos momentos, y una sobredosis de ocupación con tanto que hacer... pero con sus risas, y sus ocurrencias hacen de mi vida un manantial de sonrisa y felicidad.
dos... si dos, por partida doble, en la casa, en la comida, ropa, calzado, baño pero cuando recibo amor, es doble amor, doble besos, doble abrazos, y es maravilloso saber que poco a poco hemos ido creciendo, ellas como madre... ha sido una experiencia estupenda...
Si me preguntan como las distingo? Bueno, tienes ciertas características físicas que las distingue, y su personalidad son totalmente diferentes... el remolino de sus cabellos, la nariz, forma de los ojos y la carita, tienen ciertas diferencias... aunque no les voy a mentir me he confundido, en pocas oportunidades pero si lo he hecho.
Ya pronto cumplen su primer año, y estoy en preparativos de su fiesta...