Hi Guys... Today is Saturday and for Cat lovers like me, it's a Caturday on this beautiful platform.!! :) :)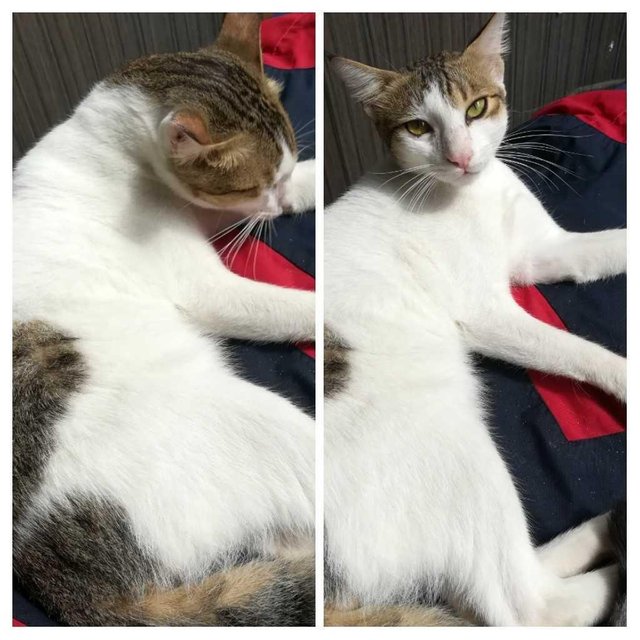 I found this cute kitty near the gate of a Supermarket. He was having a good afternoon nap lying on someone's Jacket,which was kept on a small table near the door there ...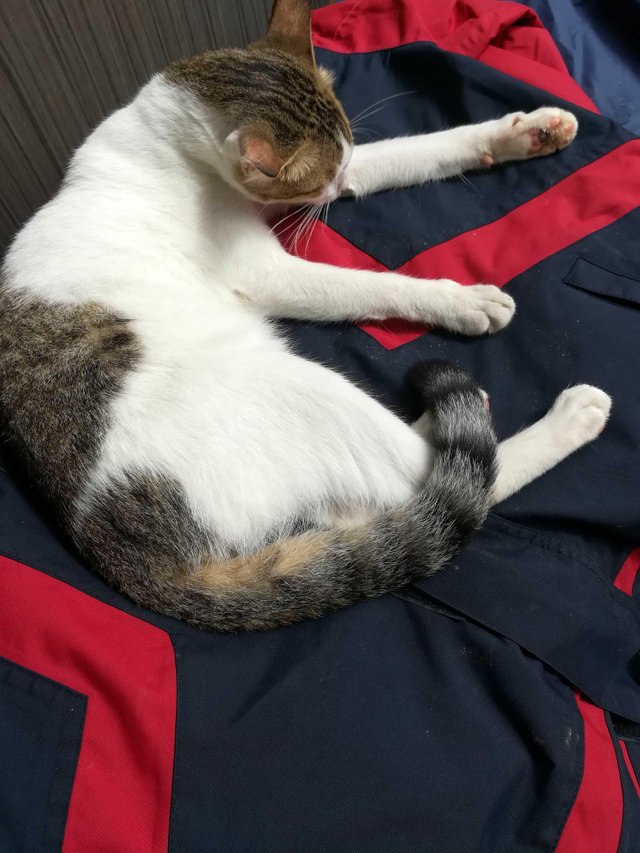 When I touched his head slowly, at first he enjoyed. Then slowly he opened his eyes and stared at me like this!!. I felt as if he was asking me why I disturbed him... I could see his eyes so.... sleepy!!....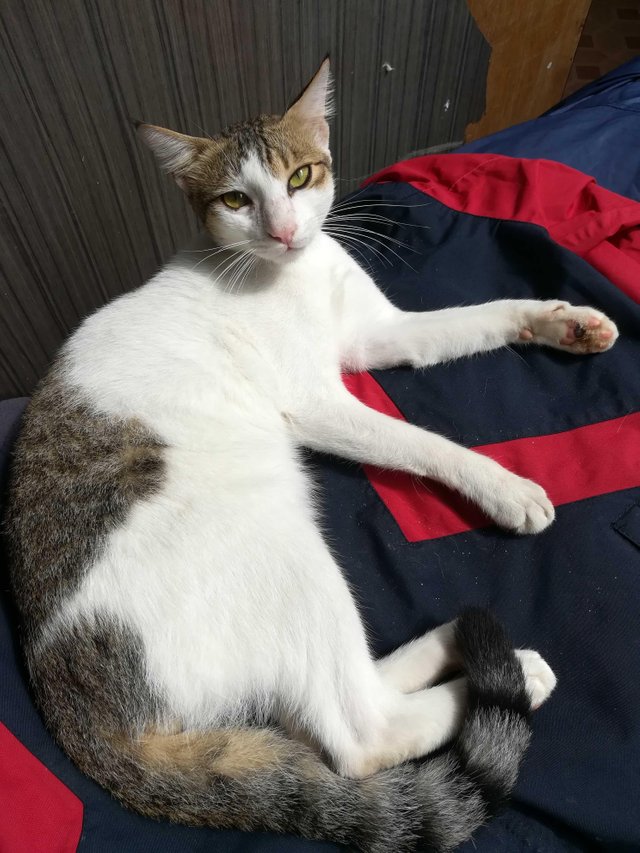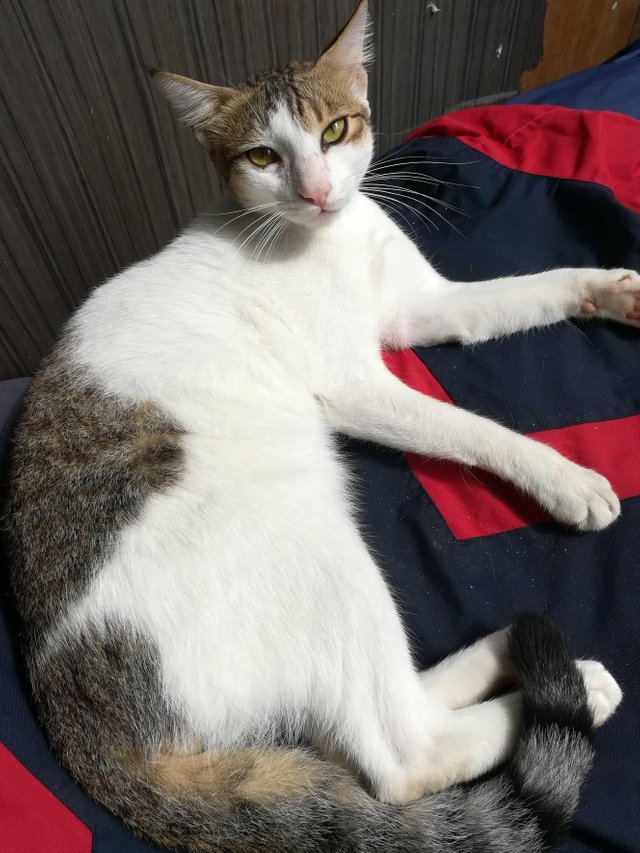 When I took 2-3 pics, again he went to sleep....!
So... We can assume that he is a sleepy Cat. Or this chill rainy day might have made him sleepy like this!!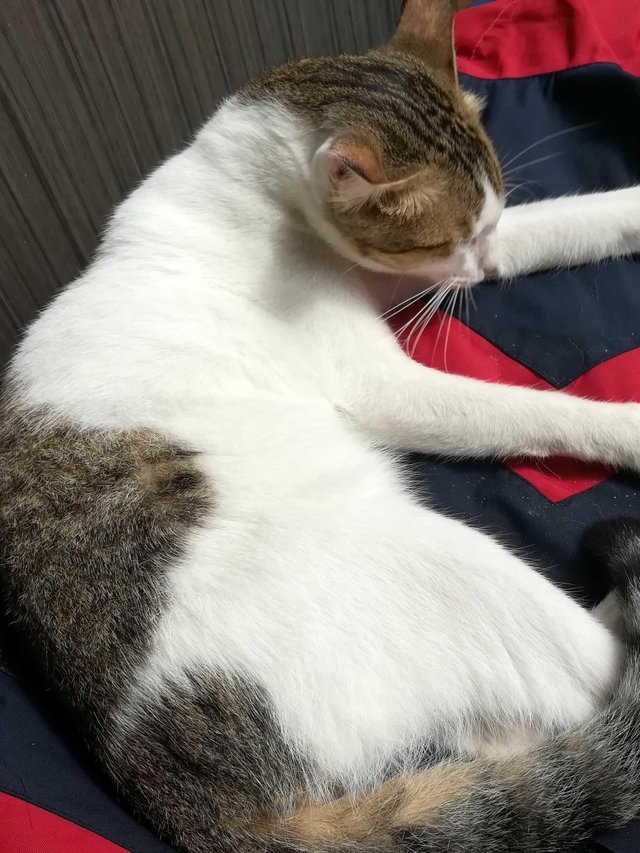 Hope you liked these pictures, which were taken using my smartphone Honor.
Wishing you all a cool weekend, With much love, @geetharao...