Hi Friends... Was much busy during last few days as there was some maintenance work going on in the first floor of our house.
Then today this is what I did... I made this Saree ready to wear, by stitching a Saree fall and a blouse!.
I have told in my earlier blogs that I never depend on a tailor and do all my stitching work myself... :).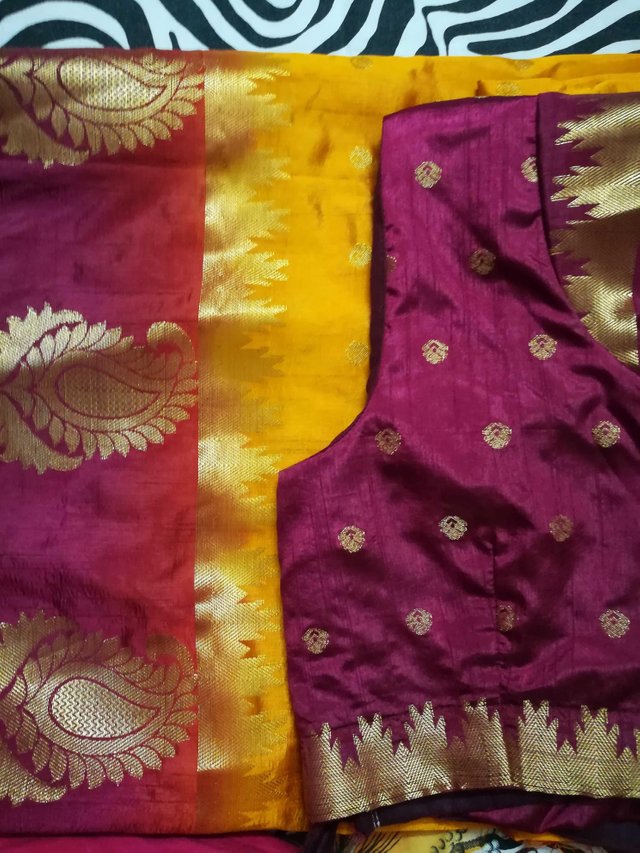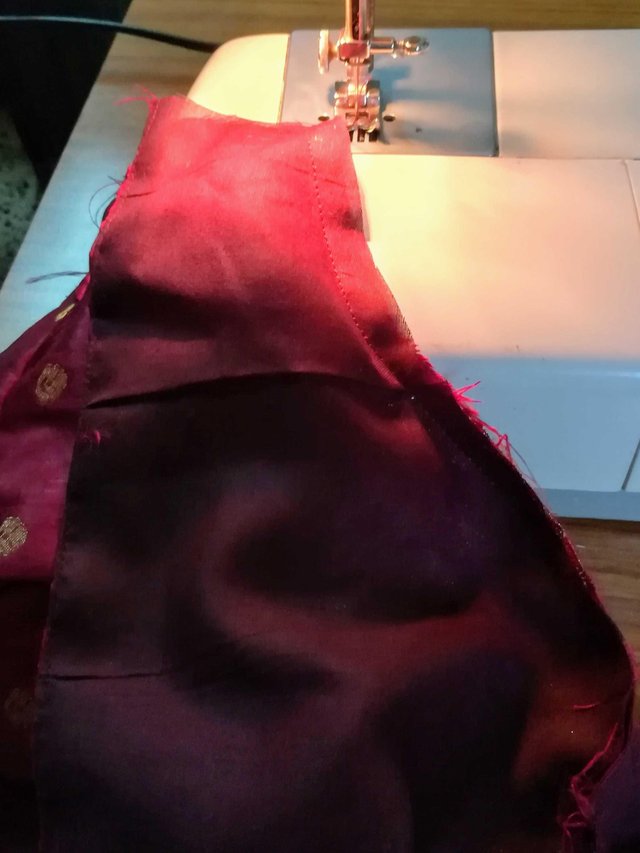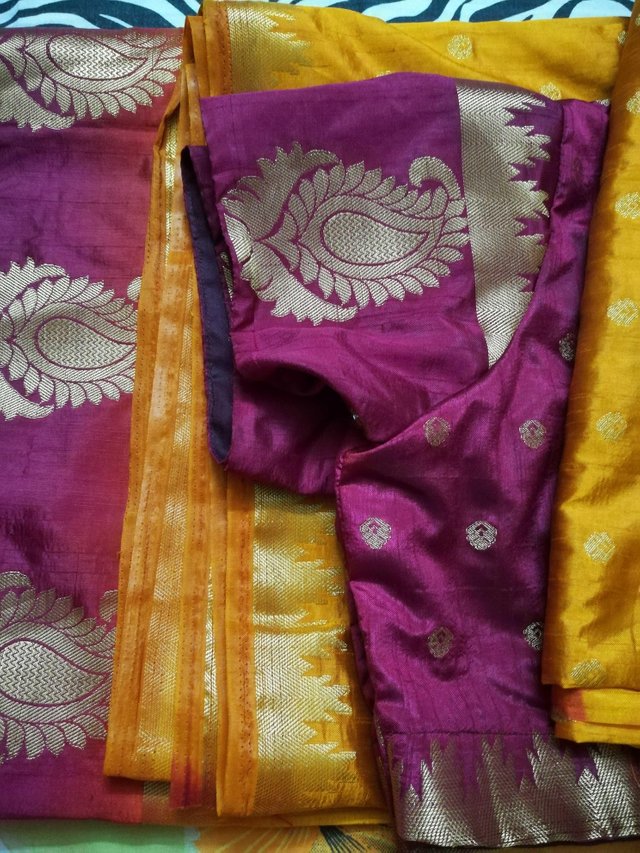 Yes, Friends.... As you all know, we Indians always prefer to wear a Saree for the wedding occasions and there is a wedding of one of our close relative's daughter next week.
After joining steemit, most of my time goes into either writing blogs or in reading other's blogs, then upvoting and commenting etc. So today I thought of taking a break and sitting with my stitching work...
Actually this is not fully done today. Some hemming work is remaining yet, which I can continue with tomorrow...
With much love and regards, @geetharao...