Taco Tuesday!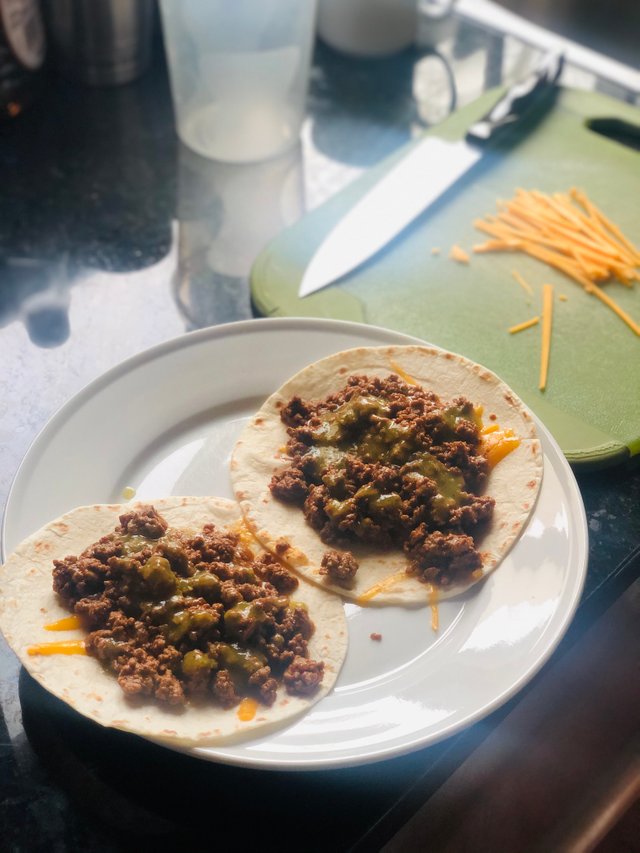 It's another taco tuesday in the Gal household. It's also been a few since my last post and wanted to throw something up today.
I miss posting regularly and honestly, IG just has lower engagement than I would like.
These are just some simple ground beef tacos with cheddar cheese and spicy green salsa. A simple meal but the perfect way to enjoy taco tuesday!