Happy New Year | Sparks and Magic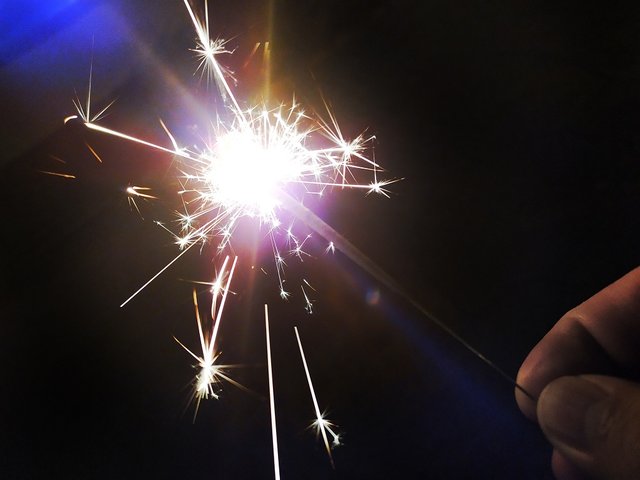 2019 was an interesting year. So many challenges and trials came with it. I'm in the mids of my life with a road of reinvention lying in front of my feet. Even though change is no easy, it's one of the constant in life.
On the last day of 2019, I played with my nephew and niece with these Sparklers. I love this kind of fireworks because it reminds me of Calcifer, the starfire demon from Howl's moving Castle's animated movie. Howl eats Calcifer, that falling star he captured, and adquired his powers. The boy who drank a star.
---
---
With these sparklers I invite some light and magic in my life, the good things to come. It's a remembrance of how in dark moments we can find happiness; we just have to turn our inner light on.
Happy new year 2020, may you all work towards your dreams, eat some sparks, fire up your inner light, and give everyone and everything around you nothing but magic.
Two years in Steemit and counting :3
---
@gaeljosser
Redmi note 7 camera
Snapseed