An alumnus of Stanley Medical College, he has been serving residents of Vyasarpadi since 1973. He later increased it to Rs 5.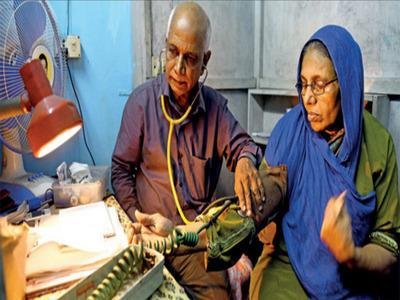 He became so popular that other doctors in the neighborhood got together and protested, demanding he take at least Rs 100 as consultation fee.
He retorted with a prescription of his own — he stopped accepting fee from his patients. They could pay him just about anything — small sums they could afford, eatables or nothing at all.
Need more doctors like this. If not to that extreme, at least doctors who can be sensitive to patient needs