Is Impact Investing is the Future Going Forward?
Impact investing refers to a form of investing by individuals, groups, and businesses who want to make a positive social or environmental difference, as well as generate financial returns. The idea has been around since Biblical times and started to really take off in the USA throughout the 18th Century. Yet in the last decade or so impact investing seems to have taken off, but could this be a sign for the future or just a brief fad?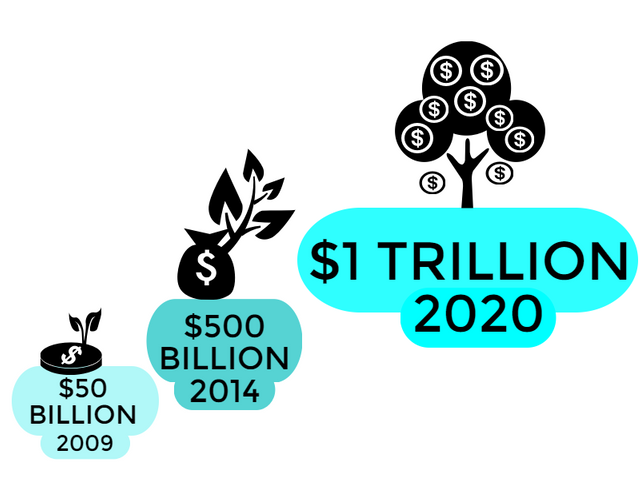 Recent Growth for Impact Investing
In nearly 20 years from 1995 to 2014, socially responsible investing (SRI) experienced a huge 929% increase according to the Forum for Sustainable and Responsible Investment Foundation. This saw 55 mutual funds with an SRI mandate in 1995 grow to close to 500 by 2015 as well, and that's just in the USA.
However, when it comes to worldwide impact investing especially, there is something of an identity issue. For example, according to the Global Impact Investing Network's 2017 survey, there are $114 billion assets under management in the field, yet the Sustainable Investment Forum's estimation for the same year places it at $22.9 trillion. That's a massive difference, so clearly different definitions of impact investing are in use.
Types of Impact Investments
The general definition of impact investing is when the products and services have a direct and measurable effect on the lives of the poor or the environment and the companies provide risk-adjusted market returns. So, the types of impact investing can range from a hotel which employs people living in low-income areas to fair trade coffee producers or renewable energy technology firms, for example.
More and more types of impact investments are appearing, including the mobilization of capital to address refugees and migrants, focusing on housing affordability and others earmarked for modern-day issues. With a greater choice of impact investing options, it's little surprise the sector is growing.
Reasons for the Popularity
For millennials especially, the digital age has made investing, in general, a lot easier. Researching potential impact investment opportunities, assessing the work they do and actually investing can be done from just a smartphone these days.
Many people are more eco-conscious too, seeking out electric and hybrid cars, seeing where their food, clothes and other products are produced. Therefore, the same is true for investing, which is why even the largest investment firms such as Wellington Management Funds are including more impact investment options into their funds.
Will it Continue to Grow?
Given the ongoing diversification of impact investment options and constant growth in a world that's becoming more conscious of the social and environmental change, further growth would be expected. A recent report titled Roadmap for the Future of Impact Investing suggests that despite the drive for further growth, more is needed due to the scale of the challenges.
Investors, wealth advisors, academics, governments and more can all do extra to drive greater positive social and environmental change. Impact investing will become more than just a short-lived trend or fad for this to happen and most of the evidence seems to suggest this is the case.