We all have have our stories, experiences, and obligations. Whether they are: bills that need to be paid, children, school, etc they are all events and actions that encompass much of our time throughout our day to day lives. Given that we will spend so much of our lives doing these things, I think it's imperitive that we all love what we are doing. Not only does this small action make the time pass and make the task more enjoyable, more importantly, it fills you and those who see you or interact with you with a sense of purpose.
Yesterday, like most days, was a maintenance day on the farm. I packed up the truck and was walking out the door when my daughter (we will call her S) came running after me asking if she could go with. I jumped at the opportunity and said yes. On the short drive over we had the typical 4 year old Q&A session: "Why do you farm?", "Isn't it too hot for this?", "What is growing now?", "Do people love the vegetables?", and on and on.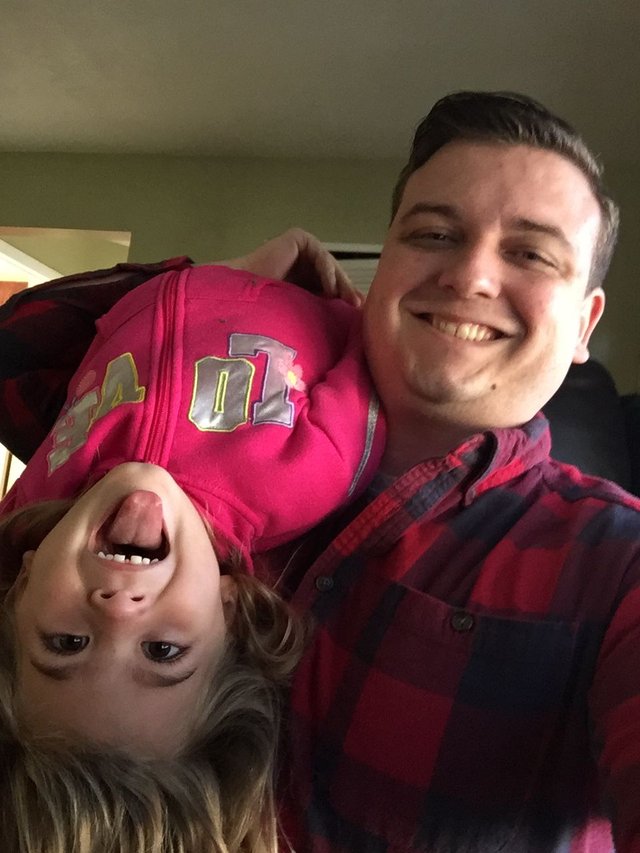 Once we got on site she ran up the driveway and something incredible happened; total and complete silence. As we walked the farm, heading to the area to be worked, all she did was look around. This wasn't the typical blank stare of impending boredom that is so common among children in today's hyper stimulated world. This was a look of amazement and wonder. I could physically see the wheels turning. She was gazing up the moss covered trees in the herb area, she stopped mid-step and wiggled her toes in the soil, and then she took off at a dead run to chase butterflies. Seeing this happen was incredible for me and it led to an amazing conversation between us. I grabbed the stirrup-hoe and started working an area that will be planted in August once our season kicks off and she wandered the fence line looking at the baby cows, turkeys, and butterflies that inhabit the oak hammock surrounding the farm.
As I was weeding and loosening the soil the interrogation began. "Why you farm daddy?" To which I replied "Because it's important and I love it." She stopped for a moment and fired back with "Why do you love it?" This seemingly simple question stopped me. I stood up straight, leaned on the shadehouse support and had to think about it. At a loss for words I reached down and pulled back the soil and showed her this.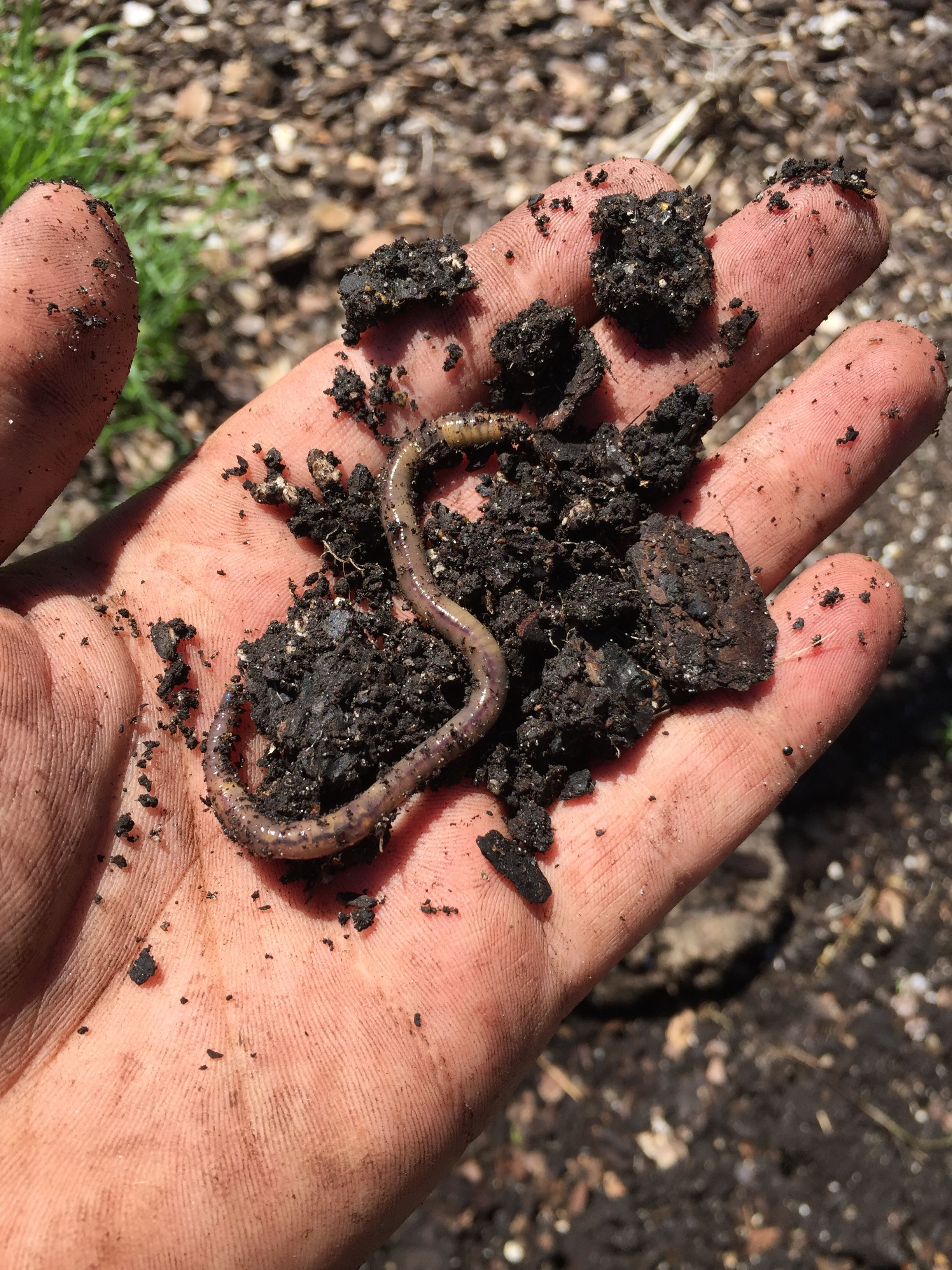 "Ewwww! Worms?!?! You love worms?!?" She exclaimed. "Well yes honey, I do love the worms. These little guys make all of this possible, without them our vegetables wouldn't be as large, beautiful, or delicious." She stopped and looked at me and asked if she could hold it. I took her hands and gave it to her. She giggled at the way it tickled her hands and shortly there after admitted that they weren't as bad as she first thought.
About an hour passed of me working and her talking and wandering around when she came back over and grabbed an aisle rake (maybe 8" across) and said "Daddy, this stuff is important. You can take a break"
I laughed and told her I'd gladly take a break. Her streak of intense taking and productivity lasted all of maybe five minutes. When she was done and my break time had expired it was time to pack up and head home for dinner. On the drive home she was fairly quiet with the exception of one question.
"Daddy, can I come to the farm with you tomorrow?"
Loving what you do; no matter how menial, laborious, or exciting is important. It invites those around you into an environment that is positive, making them receptive to the experience.
The tie in to farming and agriculture is that it's an aging industry. With an average age in farming of 55 it's more important now, than probably ever before, to educate children and the public on the importance of agriculture. Getting your kids out of the house into the sunlight and nature is equally important. Google local farms in your area, schedule a tour and take a short day trip with your kids. You might be surprised what you find and learn.
I hope you all have an amazing day and weekend, thanks for reading!
Yours truly,
FreeMrktFarmer