#Ulog #2 "simple way of saying 'iloveyou'
I woke up late this morning, maybe around 9am...
And before I do something else, I used to pray first, right after I woke up..
Then, I went down the kitchen to check what can I cook for breakfast..
And this is what surprised me..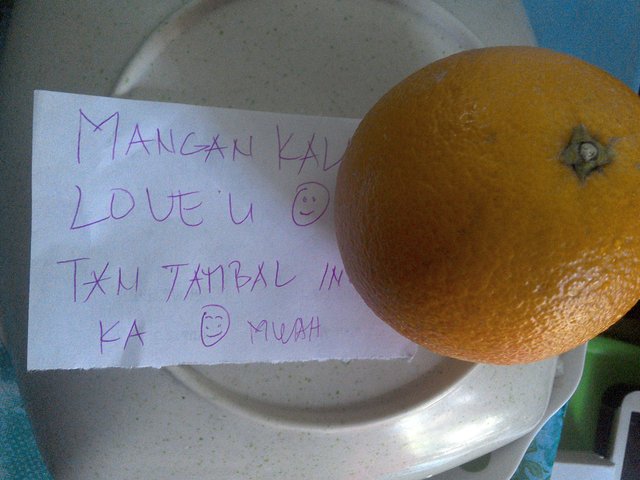 Photo is mine
My husband cooked breakfast for me and left a note.
Saying, (In English version) 'Here's your breakfast,love you, take your medicine,muah!"
Hmmmm,, so corny.!!
But, I appreciate it a lot coz my husband is not really a showy person and he just keep his feelings most of the time..
Despite that, he's been so sweet to me..
In fact, this is not the first he did it..
**Simple things become big things when it's from the heart"
Thank you too to my sister @shula14 and my friends @iyanpol12, @jetskie, @jysui,@el-dee-are-es, @sisonengg
@shawmeow, @juwel, @jannie98, @sn0white, @yadah04, @cutirenskei, @saskia @dunkman
@manilyn09, @maki07, @atongis and most of all @surpassinggoogle.
Thank you for checking my posts.
*https://steemit.com/@franbel
Receive my warm Christian love @surpassinggoogle and to show how grateful I am to his kindness and generosity I would like to promote him as a witness by voting him at https://steemit.com/~witnesses and type in"steemgigs" at the first search box and type in "surpassinggoogle" in the second box as a proxy.
Thank you so much to all of you.:)