Our Homestead Rejoices With Our Synagogue Family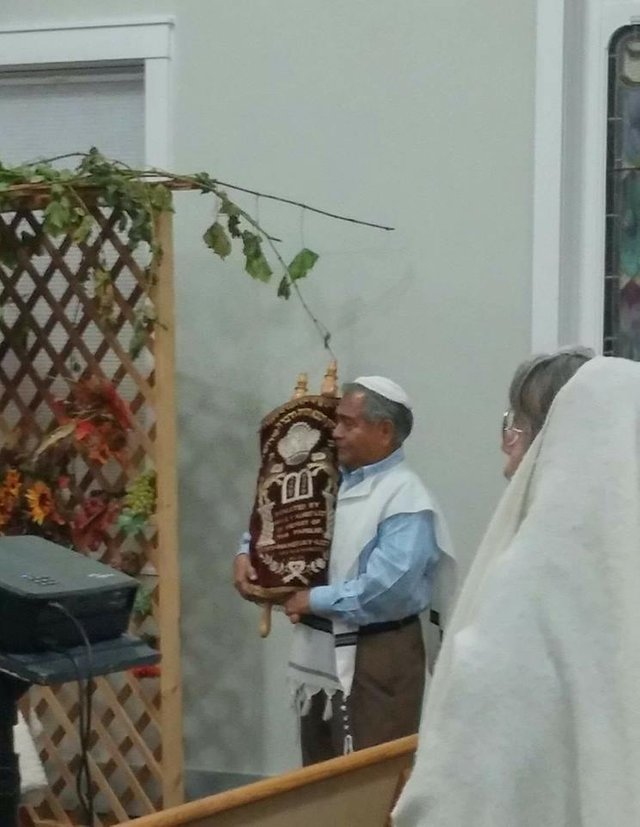 Brother Frank Carefully Cares The Torah Scroll that Was Gifted To Us
In any Jewish Synagogue, including the Jewish Messianic Synagogues, the Torah (first 5 Books of the Bible) is read weekly, and each year it is read in it's completeness. We also read other parts of the Tanakh (Old Testament)  that follows the same theme as the Torah readings. Messianic Synagogues add readings from the Brit Hadashah (New Testament.)
One of the greatest gifts we can receive as a congregation is a complete Torah Scroll from Israel. These are hand written in the Hebrew on pages of goat skin paper. Each segment takes many hours and then is joined to the previous segment. These cost many thousands of dollars and small congregations outside of Israel are not always able to have one of their own. 
We were so very blessed, as a dear family donated a Torah Scroll to our congregation during this last feast, The Feast of Sukkot. It is beautiful to look upon.  We thank YHVH (The Lord) for His gift of the Word. We will cherish it and read the Words written there. What a marvelous blessing. HalleluYAH! We Praise His Name. 
James 1:17
Every good thing given and every perfect gift is from above, coming down from the Father of lights, with whom there is no variation or shifting shadow. 
 Shalom Shalom,
 Marla Silva @ floridagypsy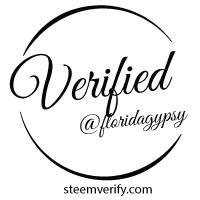 @ 2017 floridagypsy. All Rights Reserved