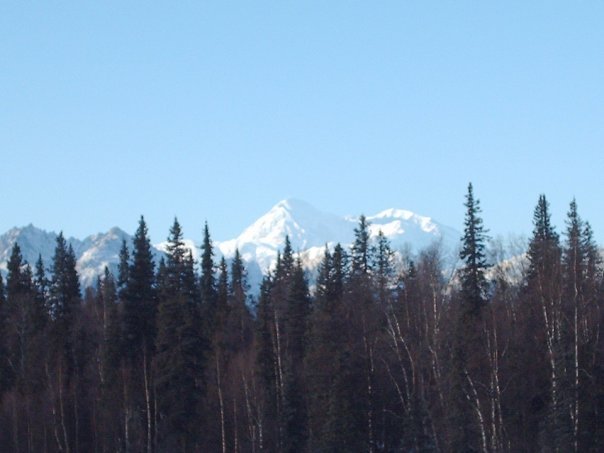 Alaska
I was hiking in Alaska,
And what did I see?
I saw Mount McKinleyTowering 20,320 feet above me.
(Mount. McKinley is the tallest mountain in North America)
 By Nicholas Spanoudis of Coral Springs, Florida, age 8 
The mountain is the same, but it is now called by it's name of Mt. Denali. Traveling through Denali National Park is more like entering another world. No matter the season, the landscape is amazing. It is beautiful to look up and know she is there, your keeper, your neighbor, your point of anchor. What an adventure waits for you in the park, as even the 8 year old Nicholas related to us in his poem of long ago. It is the same mountain, just a different time and place. Mt Denali is a  mountain familiar as an old shoe, and as different as a foreign hill. 
 Shalom Shalom 
Marla Silva @ floridagypsy