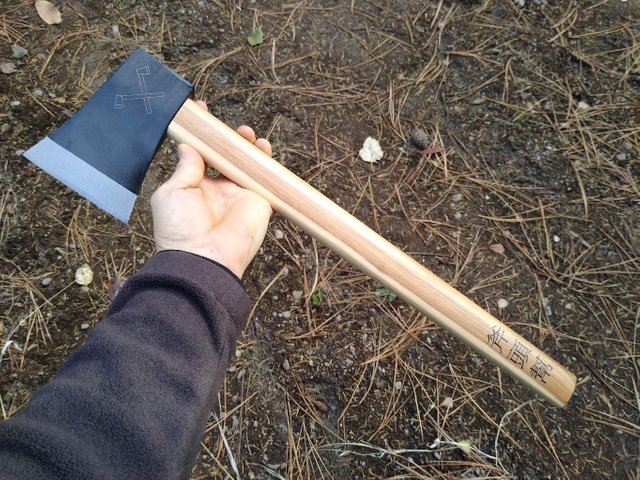 This is a pretty cool axe that I got off Amazon for $20. It came with an 18 inch long handle and was a longer range throw, in the 18-20ft distance. The handle has a screen print of the writing and the axe heads look laser engraved.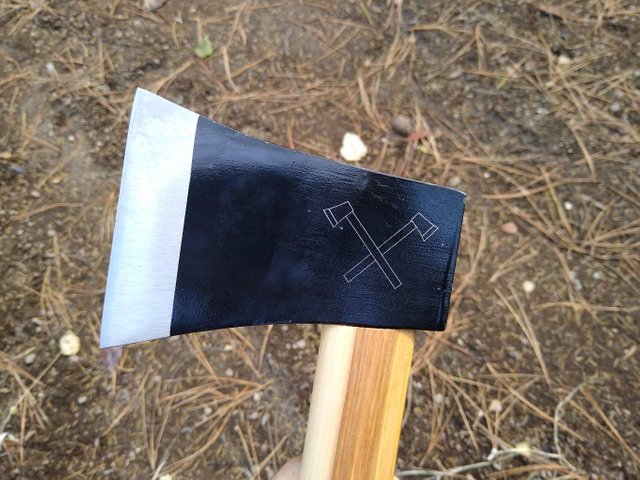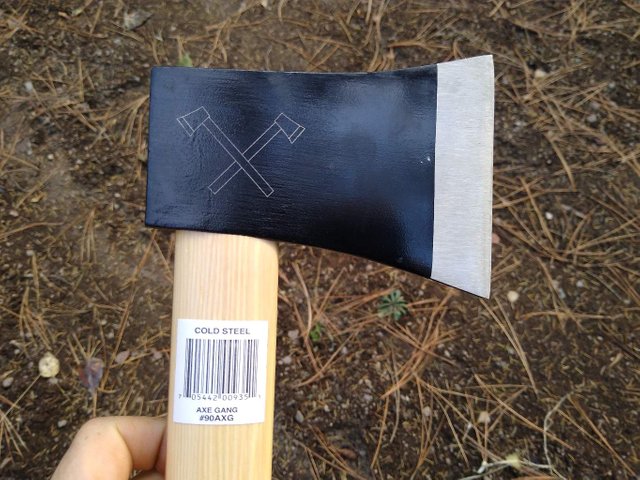 I measured out a pair of lengths on the handle. One at 12 inch overall length and one at 12 inch handle length. The thing had to be cut down since it was just too long for close throwing.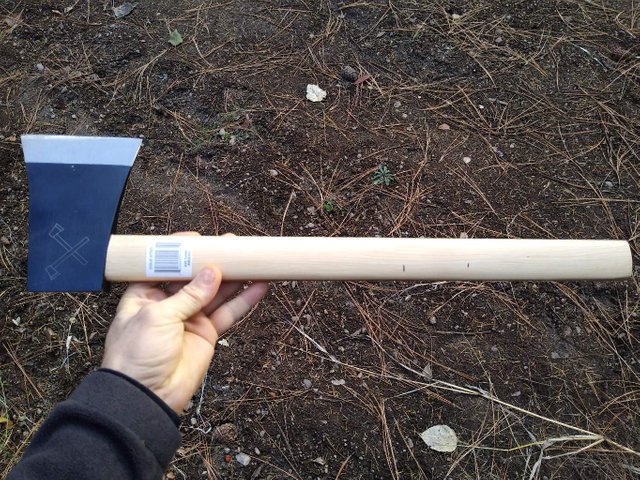 I chose the longer mark and cut it on the band saw. I figure I can cut it down more if I feel like, but I can't put it back on once cut, so a little at a time.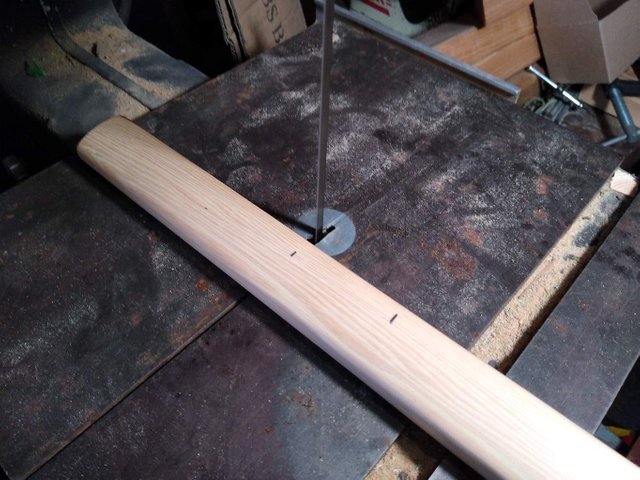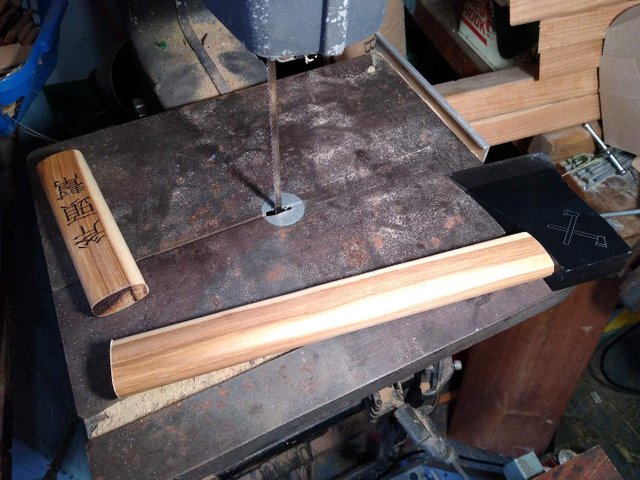 I gave the butt a little sanding to take the corner off and went right out for some test throws. It took a few to get my range right but it throws very nicely.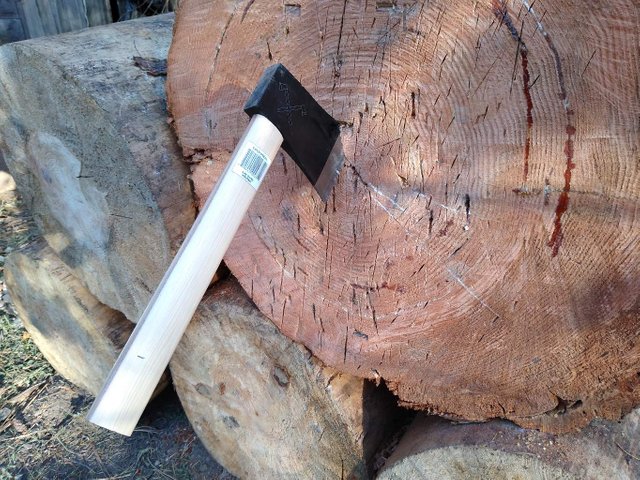 I'm looking at getting another one or two for a set. We have an axe throwing place in Spokane that I may have to try out after a bit, once I've gotten myself some skill and technique.
Posted using Partiko Android