Bagaikan Cermin | Like a Mirror
Haii, Sobat.
Apa Kabar hari ini?
Foto kali ini menceritakan kebersamaan seorang ayah dan anaknya saat berkunjung di Museum Tsunami.
Saat itu, tanpa disadari oleh mereka. Memiliki gaya yang sama sehingga membuat saya ingin mengabadikan hal tersebut.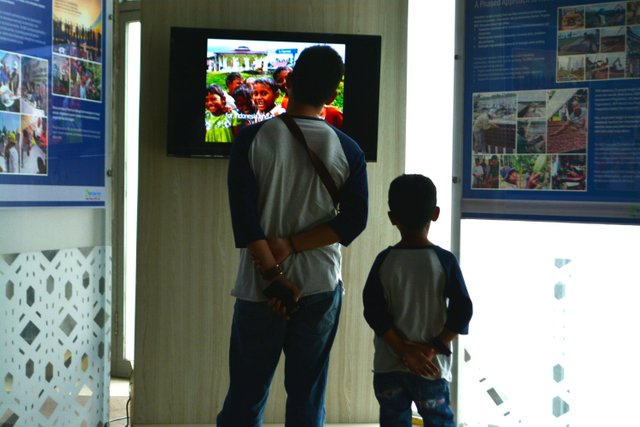 Memang anak kecil sering meniru gaya-gaya orang tuanya, karena menganggap orang tuanya tuh sempurna dan istimewa dimata anaknya...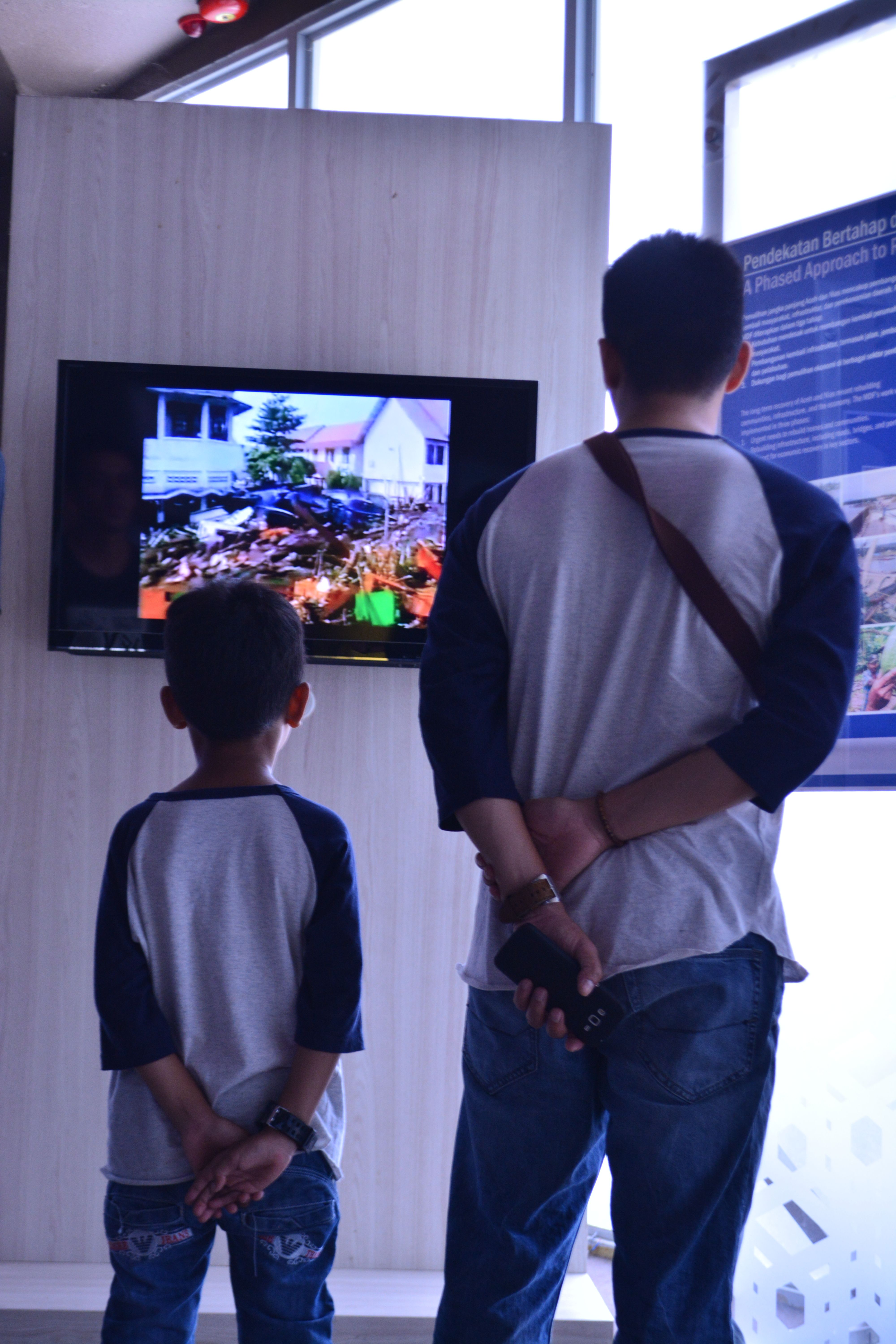 Dengan dilihat sepintas mereka bagaikan cermin ya kan?
Dan untuk orang tuanya harus bisa menjadi contoh yang baik untuk anak-anaknya.
Jangan Lupa Beri Komentar tentang foto diatas yaa, dan jangan lupa untuk mengvotee yaa sobat. Terima Kasih dan sampa jumpa ditulisan berikutnya. Masih banyak foto-foto yang menarik menurut saya, hehehe
[ENG]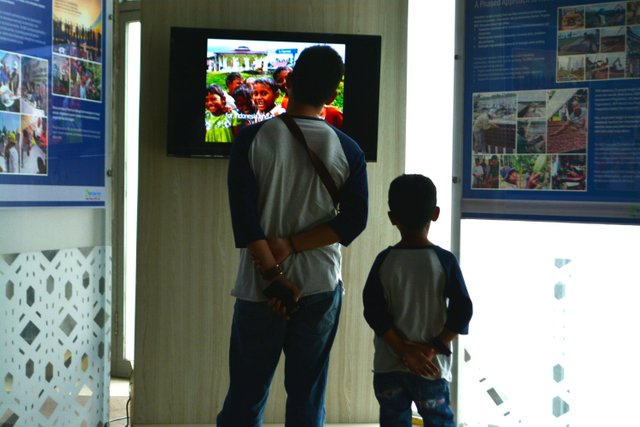 Photo this time telling togetherness of a father and his son while visiting at the Tsunami Museum.
At that moment, unnoticed by them. It has the same style that makes me want to immortalize it.
Indeed, small children often imitate the styles of their parents, because they consider his parents tuh perfect and special in the eyes of his son ...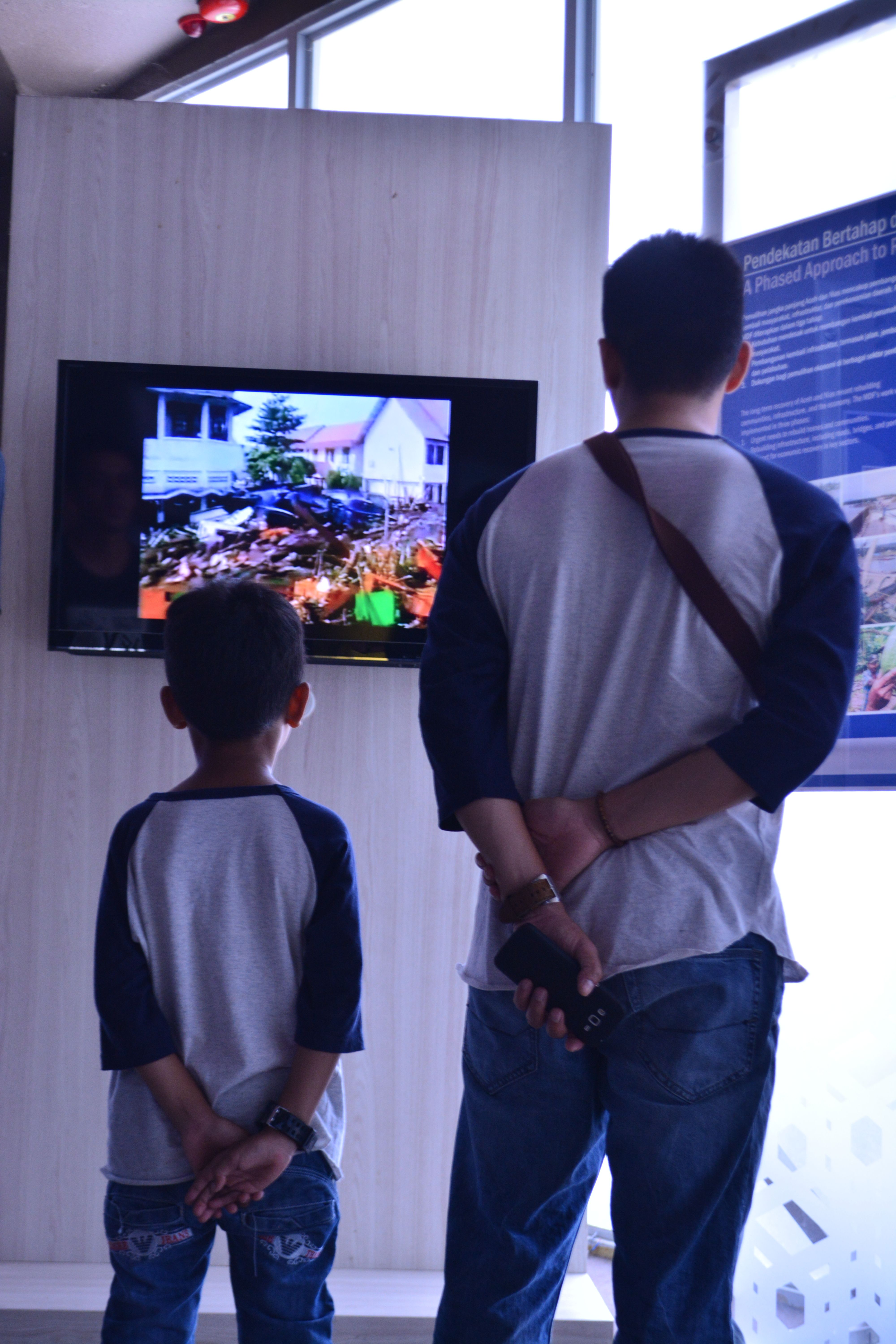 With a glance they look like a mirror, right?
And for his parents should be a good example for his children.
Do not Forget Give Comment about the photo above yaa, and do not forget to vote yaa buddy. Thank you and for the next writing. There are still many interesting photos in my opinion.