Have you ever imagine yourself been through a decision that makes you dance with the devil no matter what you do. Have you given yourself to a deal that only makes you to loss no matter anything that happens.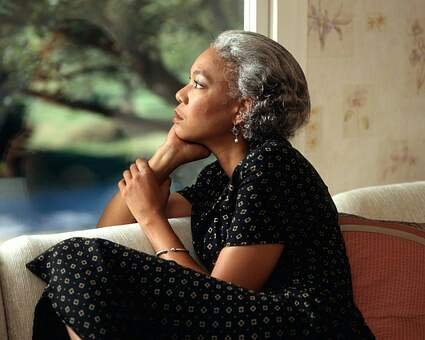 Image Source
All she did was loving her man to the extend of signing a contract on their marriage life that, she gains nothing from the wealth they have worked together for all these years, if she leaves their marriage.
She was so so young and stupidly in love, when she met her husband. And since her husband was so much into plenty illegal activities, he made his beautiful young wife signed up a contract on their marriage life that she will leave with nothing if they break up. He did that to save himself from being caught up by the government and for his young beautiful wife to always stay loyal to him.
The early stages of their marriage was what one would call happiness from above. They lived 15 years of their marriage live as the best couple in the world. And in their 16th year the uncertain came up from no where.
She noticed, the very man she had lived with for the past 15 years is beginning to change. At first he told her everything that went on in their businesses but now he was been too secretive. She again saw that her husband wasn't spending much time with her as they used to do.
She was worried and started to dig around for answers, which she found out that, there was any other woman in their marriage life. This woman was the first love of his husband, who vanished within the thin air without any goodbye.
She was in town again, and her husband was too busy to catch up with all the time, they missed together. She became worried and down hearted, now if she lives, she lives with nothing and if she stays, she stays with unhappiness.
All she got to do is to have a plan. She got to look before she lives.