The journey of life is never lived by relying on others but it's by what you achieve or the change you bring in the world around you.
I asked someone today around where he sees himself in some years now and his answer made me to wonder a lot.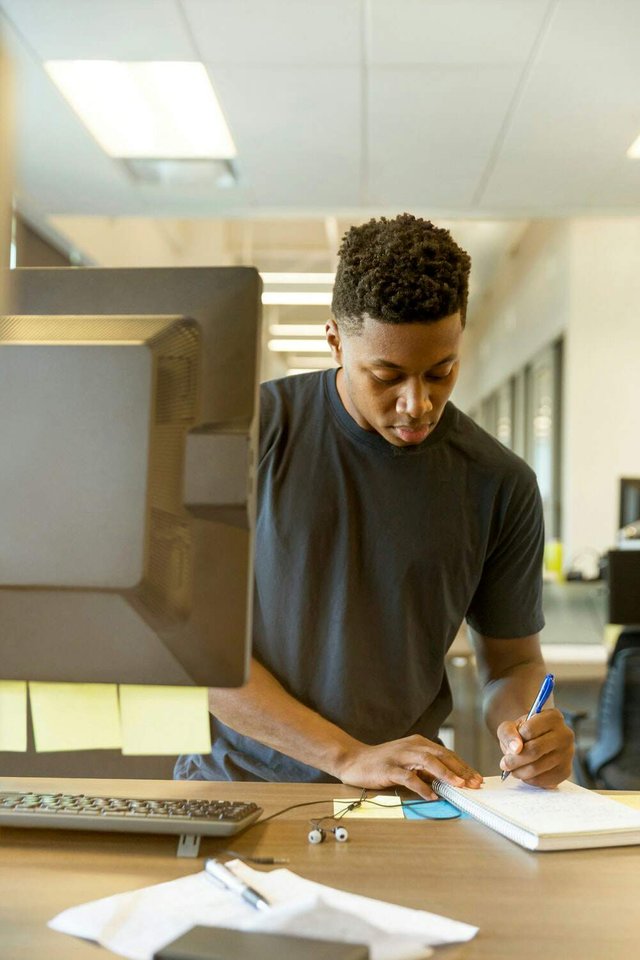 Image Source
His responses was, I know that when my Dad fully recovers from his illness in a year, maybe I will be somebody. Wooaw, did I hear him say maybe?.... Huh
He is not even sure whether things will be better or not after a year to come.
We are at wars with each other everyday to make something worth living for in life. And where ever we find ourselves, we sometimes stay timid and loss a lot of opportunities that were supposed to be ours.
We live with a fear in us that do not allow us to ask questions in our line of works. Meanwhile, our superiors expects us to ask questions.
We think our position in their organizations are too low for us to be asking questions about what goes on in the business.
Let me tell you this, As long as you see yourself less in their organization that is all you going to be.
We all start out small in life, and with the movement of here and there. We become a great person in the future.
My question for you this day is what are you going to make out of yourself?
I know many will say, they will make out by working hard. But the real fact is, working hard is good but not good enough. You need to be smart in all you do. Stay proactive.
Always thinks ahead of your superiors.
How do you know how they think when you don't know their next move.
You are always there to prove yourself. Stay smart and get in there. Let them know you are worth it. Let them know you are more than what they see you.
Make them feel they are not to worry at all when they are not around, because you got it all under control.