As many of you know, I was recently hacked. It was quite bad, to be sure. To make matters worse, I don't know who hacked me. Did you know that you've been hacked, too?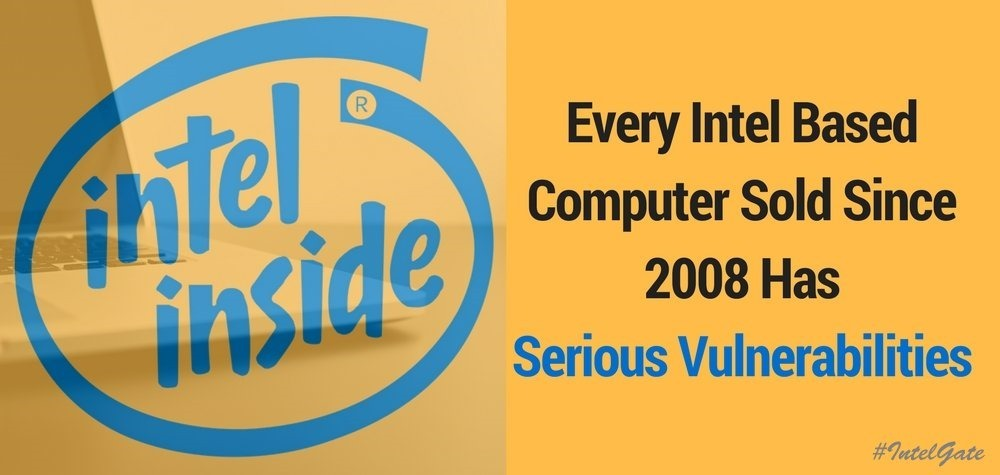 http://trak.in/tags/business/2017/05/02/intel-computers-vulnerability-hacking-intelgate/
https://fossbytes.com/new-intel-cpus-can-be-hacked-using-the-usb-port-and-a-hardware-feature/
Odd timing for the release, too. I mean-- may day?
Anyway let me spell it out for you, really cleanly:
If you use Intel products, your shit is fucked.
I'm typing this on a machine right now, whose shit is fucked. What are the short-term solutions?
Short Term
Buy an AMD PC
Toss out any Intel products
Mid-term
Evaluate different ARM CPU vendors, assess security in the most minute detail
Evaluate AMD CPU solutions
Drag & Quarter the "security" execs at Intel
Determine to what degree these "security" execs colluded with US gov agencies.
Prosecutions
Long-term
phibetaiota - In my opinion, there is no alternative to re-building technological society from the ground up around the principle that the device must serve the user at all times.
Because I could smell a fart, I made docs like this one:
https://docs.google.com/document/d/175-QUX9rBF0-mPzRXrhnGgb3QitE0K2UNUEFx8-KLIs/edit?usp=sharing
'Cause it was smelling all farty. very, very farty.
reiterating: Due to the below, fuck yo cryptocurrency, biotch.
https://www.itnews.com.au/news/intel-debugger-interface-open-to-hacking-via-usb-446889
We will get there from the ground up or not at all.
you ever smelled a fart so stinky that it cleared the room? I've emitted some of these in my life. This time tho, it was Intel who farted. But lots of folks fart.
If you have fart-clearing skills, please get ahold of anyone at Dawn. We need you. Clearing fart requires capital, patience, and talent. Only a fart-free world can be a free world.