garlic which has many uses.
9 Surprising Benefits of Eating Raw Garlic.
hello steemian ..
Garlic is one of the spices that must be available in the kitchen of every Indonesian community is garlic. Incomplete cooking is incomplete if there is no garlic. But in addition to cooking food, garlic is also effective in maintaining family health at home, you know! Especially if eaten raw.
---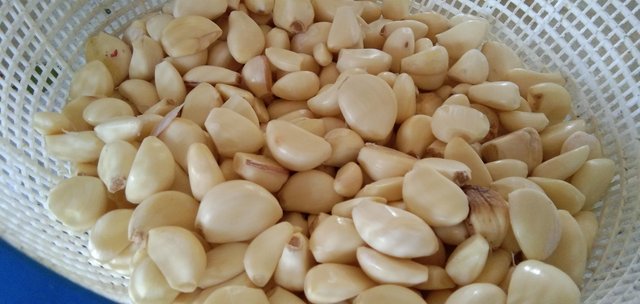 ---
The benefits of garlic are better if eaten raw
All the benefits of garlic below you can reach as easily as chewing the cloves raw. Because precisely in the freshest conditions, nutrients in onions can work optimally.
Lower cholesterol

Control blood pressure

Make the heart healthy

Reducing the risk of cancer

Maintain brain health

Overcoming acne

Strengthen bones

Fight inflammation, colds, and cough

Overcoming hair loss
---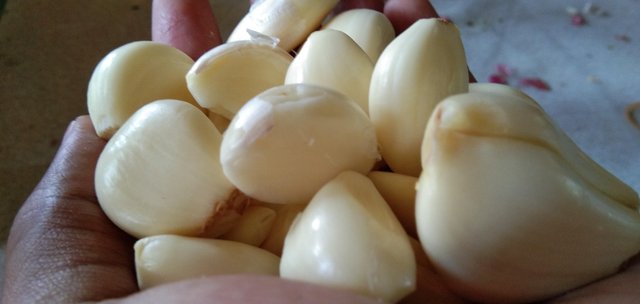 ---
In one garlic fruit usually there are 1-10 cloves. Each clove itself weighs around 6-8 grams. So, per 100 grams of white berambang roughly contains:
4 calories
1 gram of carbohydrate
0.2 gram of protein
0.1 gram of fiber
0.1 milligrams of manganese (equivalent to 3% of the body's daily needs)
0.9 milligrams of vitamin C (equivalent to 2% of the body's daily needs)
5.4 milligrams of calcium (equivalent to 1% of the body's daily needs)
0.4 microgram selenium (equivalent to 1 percent of the body's daily needs)
a series of antioxidants such as flavonoids, oligosaccharides, and amino acids.
---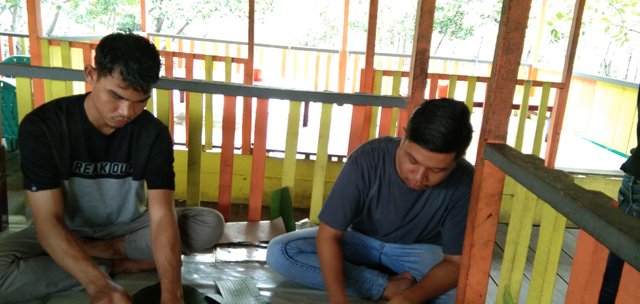 ---
thanks for whath my post.
vote, comment my post
And Follow my steemit account @fachrul21