The mysterious hand that ate the popcorn.
Tonight Bianca and I had a night for ourselves.
Even though it's Steemfat 3 it doesn't mean you can't do anything fun right?
So, we went to a Spanish place in Rotterdam where they serve these small dishes and most of pretty healthy.
We asked for the surprise menu where they just serve random dishes from the chef.
It was great.
---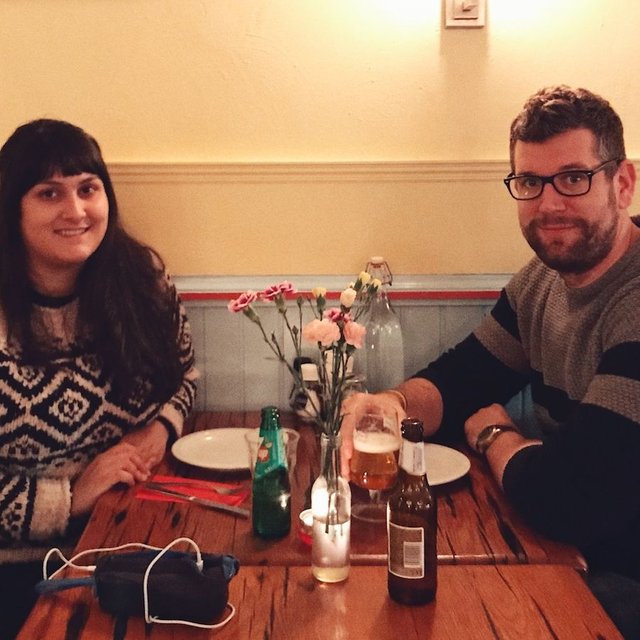 ---
The food was lovely just look at it. Grilled squid, a fresh salad, and swordfish.
---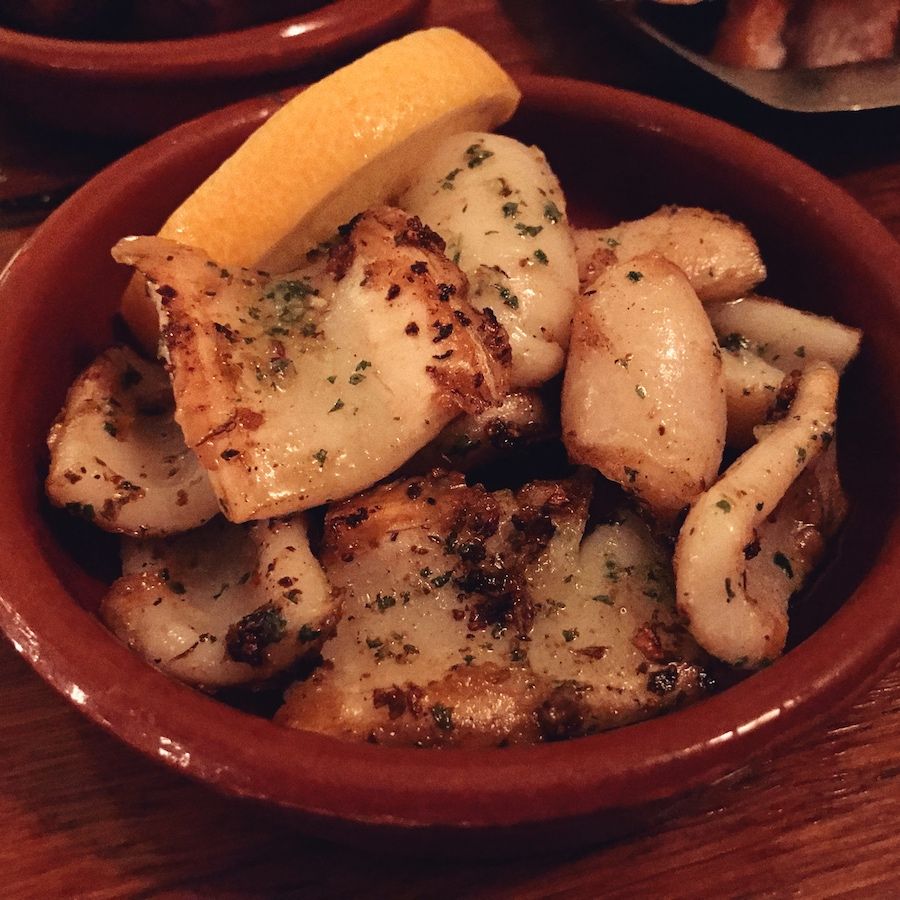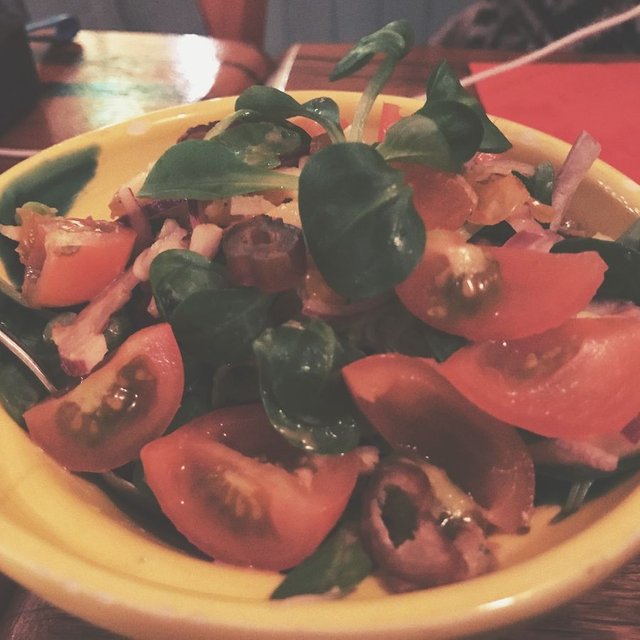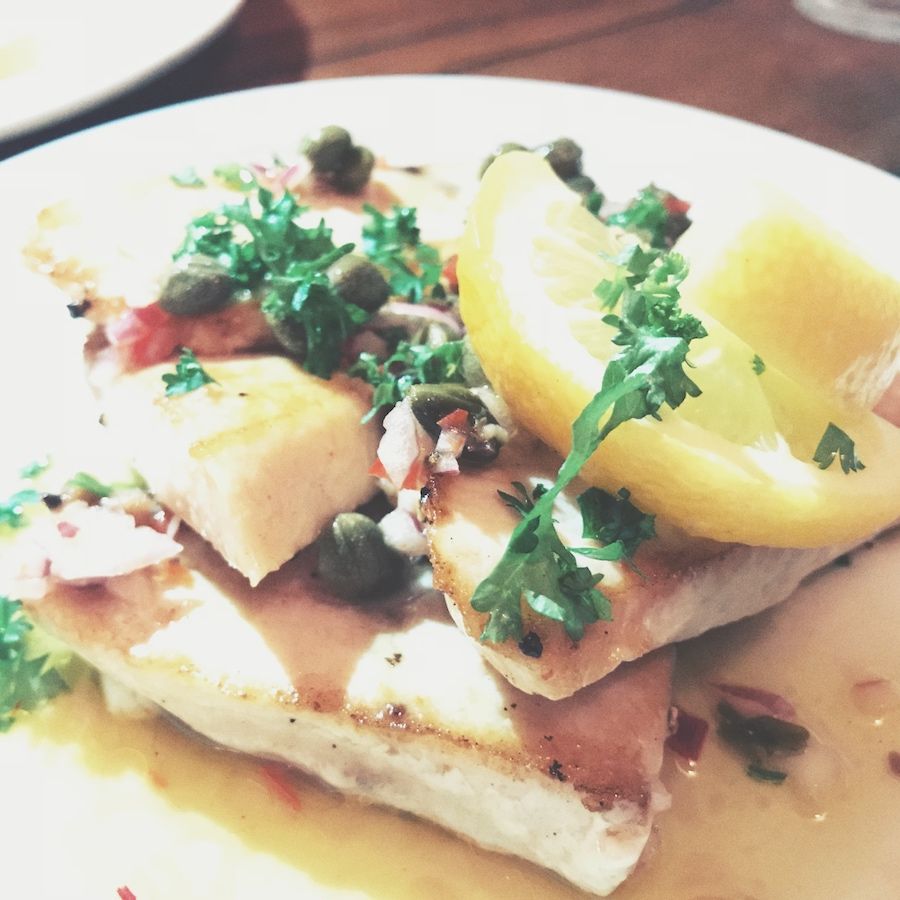 ---
After the dinner, we were pretty full but we didn't want to go home yet so we decided to go to the movies.
As you know we have these passes where you can just go to any film for free for a monthly fee.
Our regular Cinema wasn't playing anything at the right time so we looked further and saw that the theater in the center was playing one.
I booked the tickets on my phone and off we went.
I was very lucky to find a parking spot in the center close to the cinema. We only had to walk for 3 minutes.
---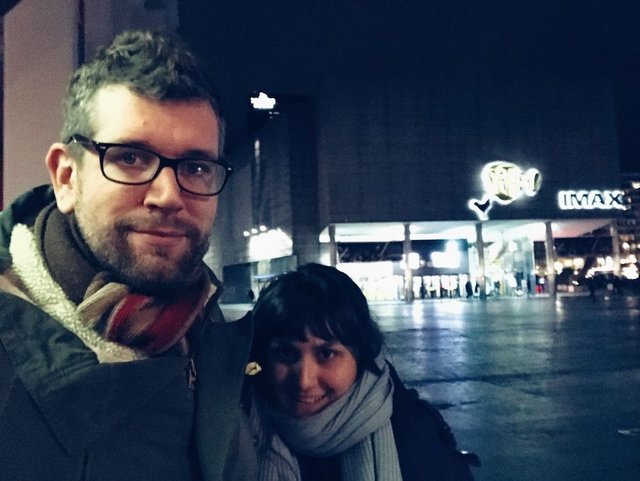 ---
Inside the cinema, we ordered some drinks and then I asked Bianca if she wanted some popcorn.
She answered, 'No, I'm so full from dinner.'
Words that registered to my brain as 'No, I'm so full from dinner.'
Now I think popcorn is pretty mandatory in the cinema but because of her answer, I decided to order a medium popcorn.
Like any man, I was so happy with my small bucket of popcorn treasure.
I could already envision myself enjoying it while watching the movie.
Those crispy crunchy expanded kernels that fill your mouth with happiness with every bite.
This is the life...my mind started to wander off...
Bianca woke me up and then we found our way to our seats and I put the treasure next to me waiting for the movie to start.
After the trailers, the light dimmed even more and I opened my drink and grabbed my bucket of el dorado.
I took a sip and grabbed a handful of popcorn.
It's just the best way to enjoy a film.
I was feeling great.
Then all of the sudden I felt something rummaging inside my bucket.
I look down and see a familiar hand grabbing some popcorn from the top.
No way!
Surely this must be a onetime event!
She probably just wants a small taste....
Then, I saw the hand move back again.
In a desperate attempt, I try to tilt the bucket slightly to the right making it harder grab inside.
But it does not matter.
More popcorn finds it's way into the wrong mouth.
I already know what's going on.
It happened before....
It probably happens to any man.
I misread the code.
'No, I'm so full from dinner.' doesn't mean what you would think.
It means...'buy a large bucket because I probably will have a bit too.'
I admitted defeat instantly and we both enjoy the medium bucket.
This is what is known as love.
15 minutes into the movie it was gone.
It was a good 15 minutes.
The rest of the movie was nice and we had a lot of fun.
And in the end, that's the most important thing.
But one thing I learned tonight.
I will never order a medium bucket again :)
---

---
I am a witness with our developer group @blockbrothers for the Steem blockchain. If you want to support us I would appreciate your vote here.
We build Steemify a notification app for your Steemit account for iOS.
Get it Here:

---