Sushi and wine on our third Blockbrothers monthly meeting. Steemify Android is a go!
I needed this meeting more than I knew!
This morning I talk about realigning my focus and tonight I managed to do that thanks to my fellow @blockbrothers.
I'm 100% convinced now that this is what I want to do with my life.
Add value to the STEEM blockchain and have fun while doing it.
I'm motivated more than ever.
---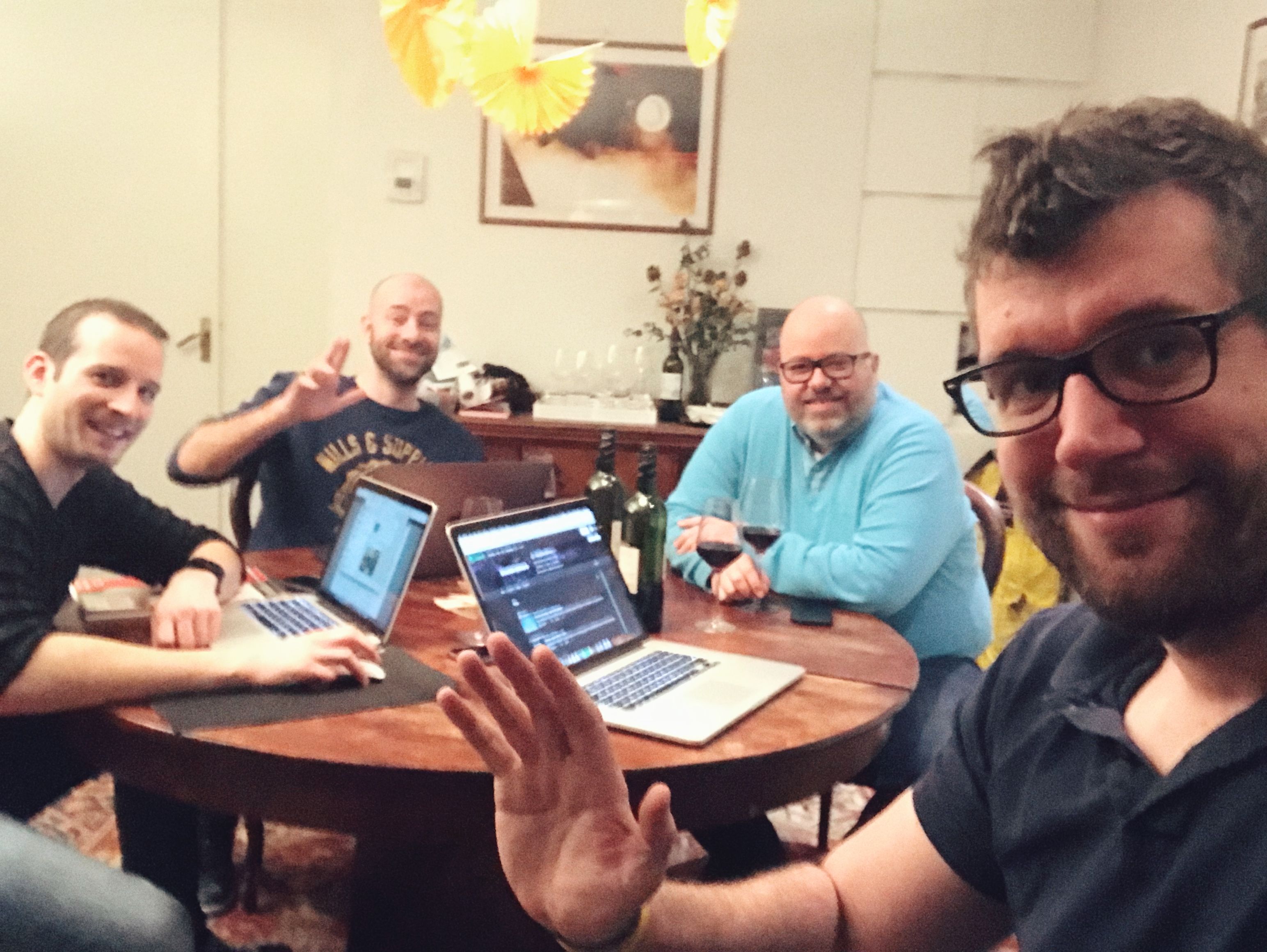 (from left to right: @bennierex, @eqko, @s3rg3, me)
---
Steemify Android is a go!
---
I have great news!
Tonight we decided to go forward with the Steemify Android development.
@bennierex (our dev) found us a Android dev a couple of days ago and after talking about it tonight we concluded it's an app that will benefit the whole community and we want to make it.
Tomorrow the Android dev will be informed about our decision and development can begin next week.
---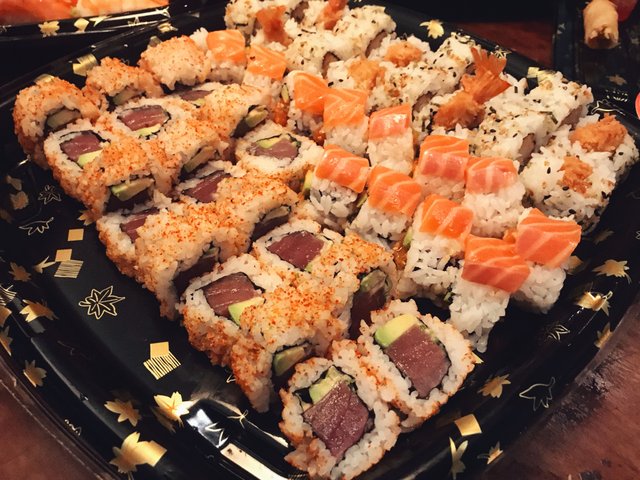 Our meal tonight (in line with Steemfat3, accept for the wine)
---
Steemify roadmap and STEEMTURBINE status.
---
We talked about the Steemify iOS roadmap (features that will also be implanted in Android).
Notification filters is highest on the list and our most requested feature. It will be implanted in the next major update.
STEEMTURBINE (Witness monitoring toolkit) is in the final stages of testing as well and will be released within the next few weeks.
Future of the witness
---
We also talked about the future of the witness.
It's important that you make sure that every member has the same goal and that this goal is aligned and on par.
It's one of the reasons we have these meetings. (besides that it's a lot of fun).
First of, we are insanely proud that we recently managed to enter the top 50 (currently #47).
Second, we are hoping to slowly move up on that list in the upcoming months and prove ourself with development and our believe in the STEEM blockchain.
We thank all of you for your support.
---

---
I am a witness with our developer group @blockbrothers for the Steem blockchain. If you want to support us I would appreciate your vote here.
We build Steemify a notification app for your Steemit account for iOS.
Get it Here:

---