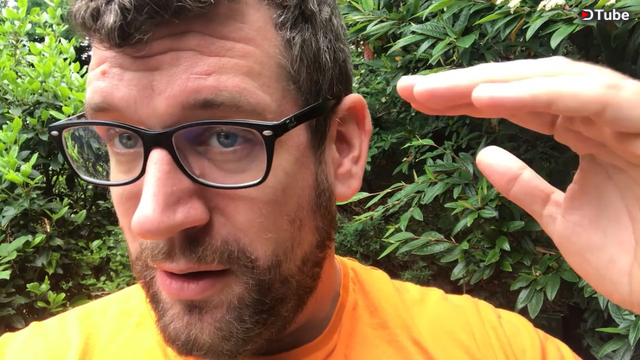 ---
The new version of Steemify iOS is going to be released soon and it's packed with cool features.
(The Android version is coming, read more about that here).
---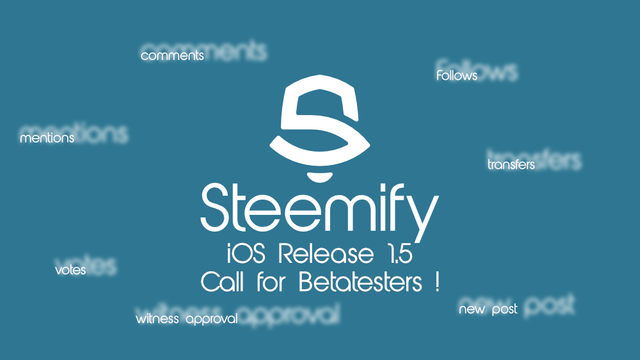 ---
We are currently running a BETA for the new version instead of updating the one we have in the App Store because with the introduction of a lot of new notifications the complexity of the project has increased a lot.
We want to make sure this version is as solid as the one that is currently being used everyday by more than 3000 Steemians across the globe.
---
If you have an iOS device and want to help us out with the beta send an email to info@blockbrothers.io and we will add you to the beta program.
---
If you helped us before with Beta testing the new version of Steemify should be in your Test Flight already.
---
New security feature:
---
One of the cool features we have build is a notification warning on account changes!
The moment anyone changes your keys you will get notified by a push notification!
And remember that you can add as many accounts as you like in our app.
We don't require keys, only usernames.
When you see this and it wasn't you who did it it's time to take action!
Push notification of account changes:
---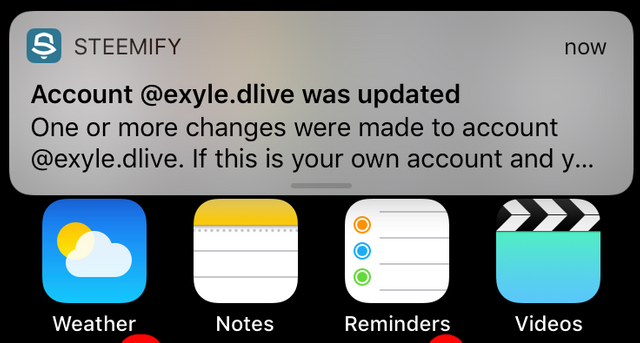 ---
In-app notification of account changes:
---

---
What is Steemify?
---
Steemify is a notification app for the Steem Blockchain that will notify you about anything regarding your account or the accounts of others.
This app does not require you to share your keys.
---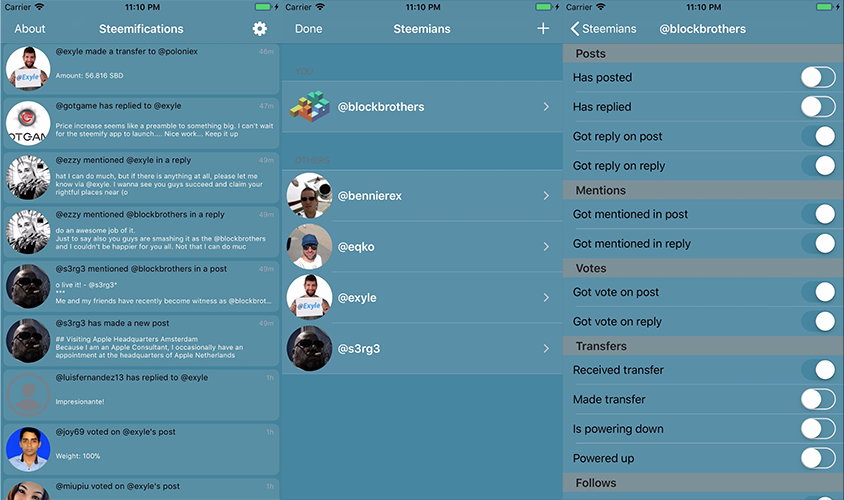 ---
Demonstration video:
---
@blockbrothers have made a Steemify iOS demonstration video to show what the app can do!
---
---
Weiss Rating report:
---
Bitcoin, Bitshares, Cardano, Decred, EOS, Ethereum, Iota, ONTology, NEO, Ripple, Steem, Tron, Stellar, Zilliqa = B's.
No A's this week.
---

---
I am a witness with our developer group @blockbrothers for the Steem blockchain. If you want to support us I would appreciate your vote here.
We build Steemify a notification app for your Steemit account for iOS.
Get it Here:

---
▶️ DTube
▶️ IPFS