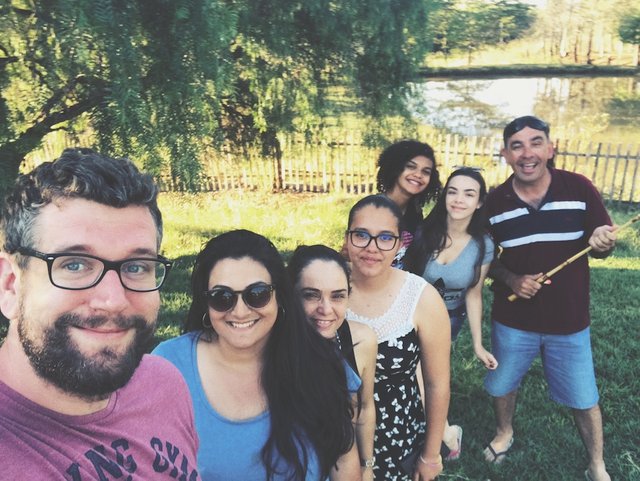 ---
Yesterday after the parade Bianca's uncle and auntie took us to this place out of town to relax.
It was very beautiful there.
From what I know normally these events are saved for the weekend but because of the the national holiday we went on a Friday instead.
---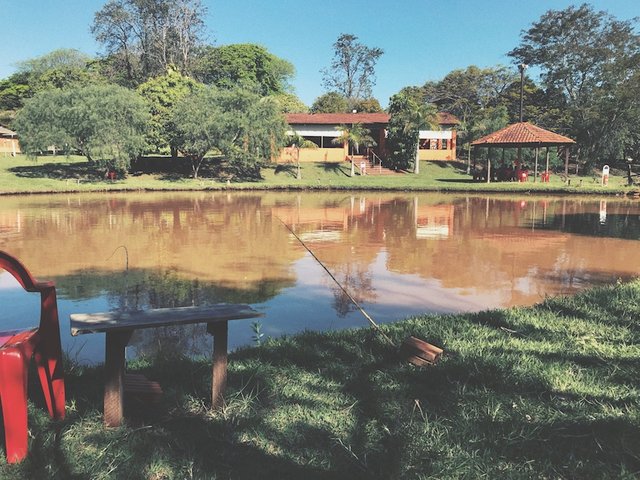 ---
To my surprise they had Sashimi there. This is made from Tilapia. After asking about it I learned that there is a lot of influence from Japan in this city (many Japanese live here) and that this was taught from them.
I loved it.
---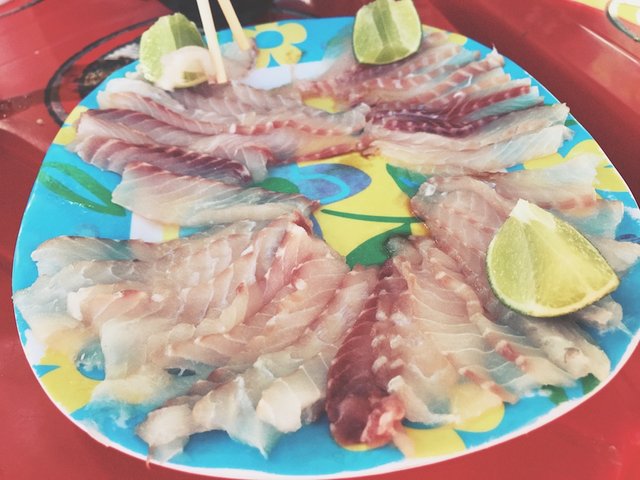 ---
Most of the time I talked with Bianca's uncle. He likes a beer (as you can see :) ) but he also takes a lot of time talking to me in Portuguese and finding numerous ways of explaining things to me when I don't understand.
I can't thank him enough for that really.
---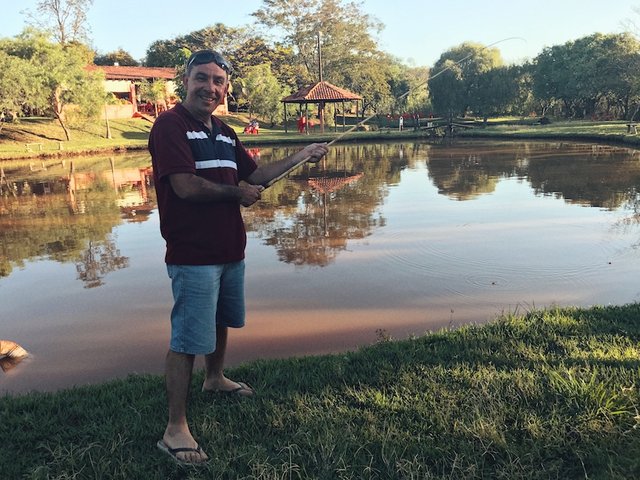 ---
It was a great end to an already fun day yesterday.
Today will be another filled day.
It's the wedding of Bianca's friend Monica and I'm about to be picked up to get my first Brazilian haircut.
Have a great weekend everyone!
---

---
Please consider us for your witness vote if you think we deserve it here:
---

---

Vote for @blockbrothers via SteemConnect
Set blockbrothers as your proxy via SteemConnect

We are the creators of Steemify a notification app for your Steemit account for iOS.
Get it Here: