Pizza and lots of wine on our second Blockbrothers monthly meeting. Steemify numbers are in!
Sometimes I almost can't believe that it's only been 2 months since my friends and I decided to become a witness for the Steem Blockchain.
And what two months it has been!
We have set up two witness servers (a main + backup) and also created our own app Steemify for free for the community.
Steemify is a notification app for the STEEM blockchain for iOS.
Personally, I have been working hard on promoting the witness and can now proudly say we are currently in spot #70 on the witness list.
Today we had our second monthly meetup and this time all of us were present.
We first had pizza and then the wine flowed freely and we got lots of work done!
---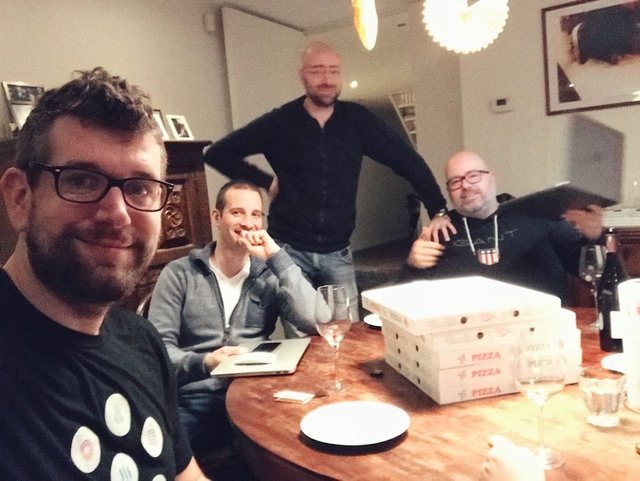 ---
Steemify is downloaded more than 10 times a day!
---
First, our dev @bennierex had a surprise for us. He told us tonight that Steemify is being downloaded by Steemians around the globe at a rate of more than ten times per day!
What a fantastic result for an app that's this young. I'm over the moon.
The idea is to also utilize this app, in the future, once SMT's come out. I'm personally expecting to see lots of communities that will want to use this app for notifications.
So in that regard, Steemit.com is providing a fantastic test case for us.
We have gotten great positive feedback from the community so far!
---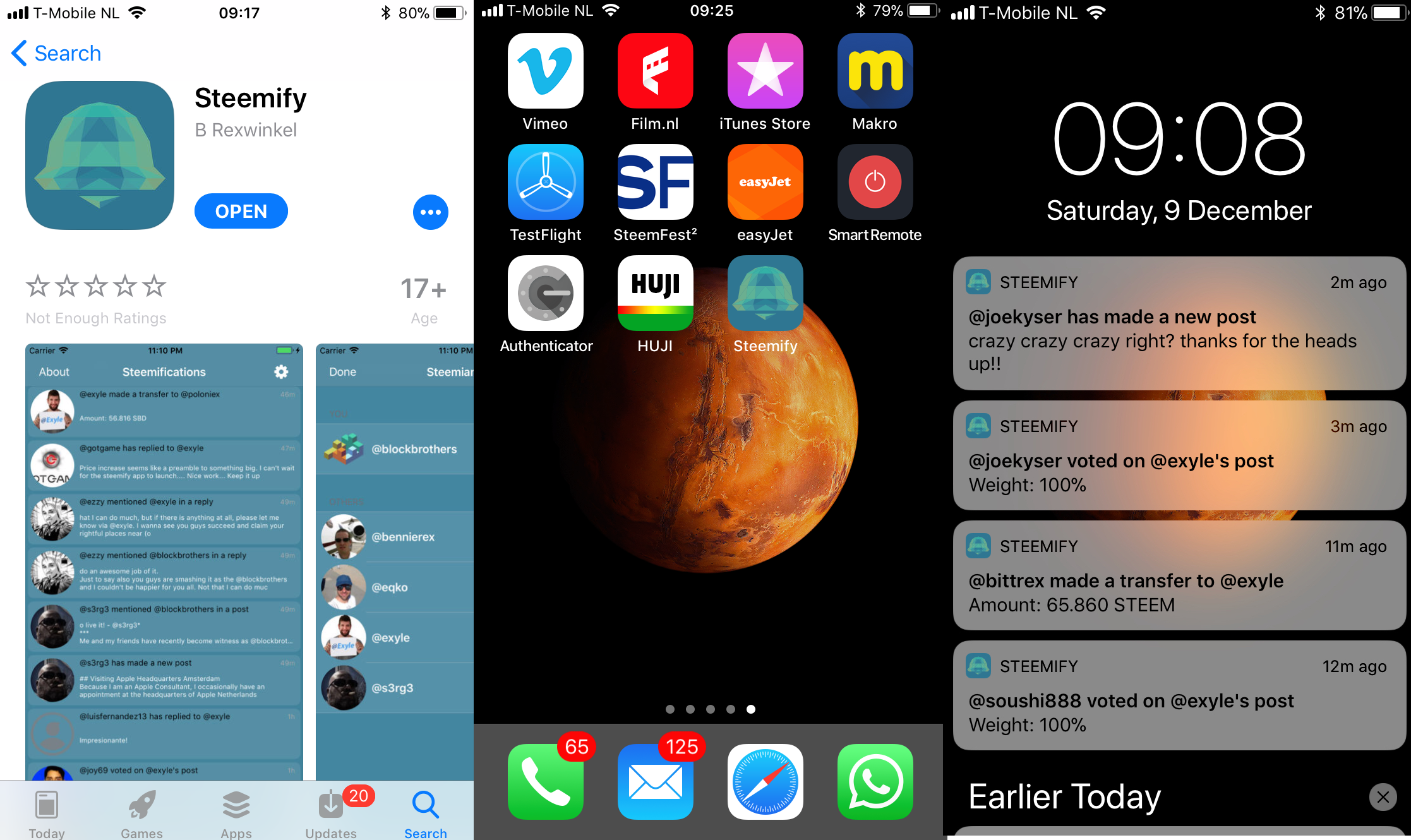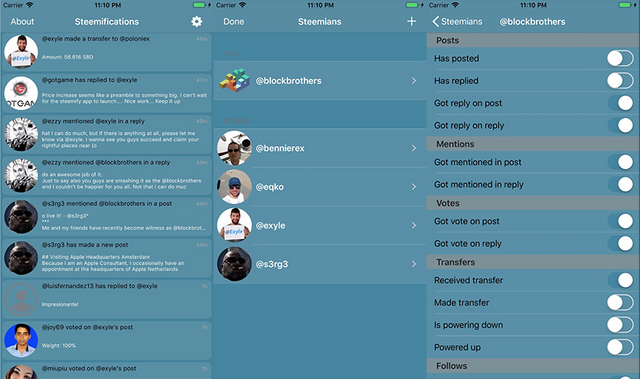 ---
We bought a STEEM Blockchain Seed node.
---
We finally ordered a seed node tonight.
A seed node helps distribute the blocks that are created by the blockchain to other nodes in the network.
In other words, the more nodes the more stable the network will be.
We want to help stabilize the network as @blockbrothers as much as we can.
We ordered the server again with @privex. They accept SBD's and STEEM!
Everytime we used them they helped us very well!
Voting for witness
---
It has come to our attention that at times it's difficult for Steemians to figure out how to vote for a witness. @eqko our designer has made a nice instruction video to show how it's done.
You can find the video on dtube here
---
Thanks!
---
In two months we have accomplished a lot and every day we are working on things to add value to the STEEM Blockchain.
My personal Steem journey has been pretty incredible since I joined.
From starting as a minnow to becoming a blogger and investor and now a witness.
I'm very grateful.
Thank you.
---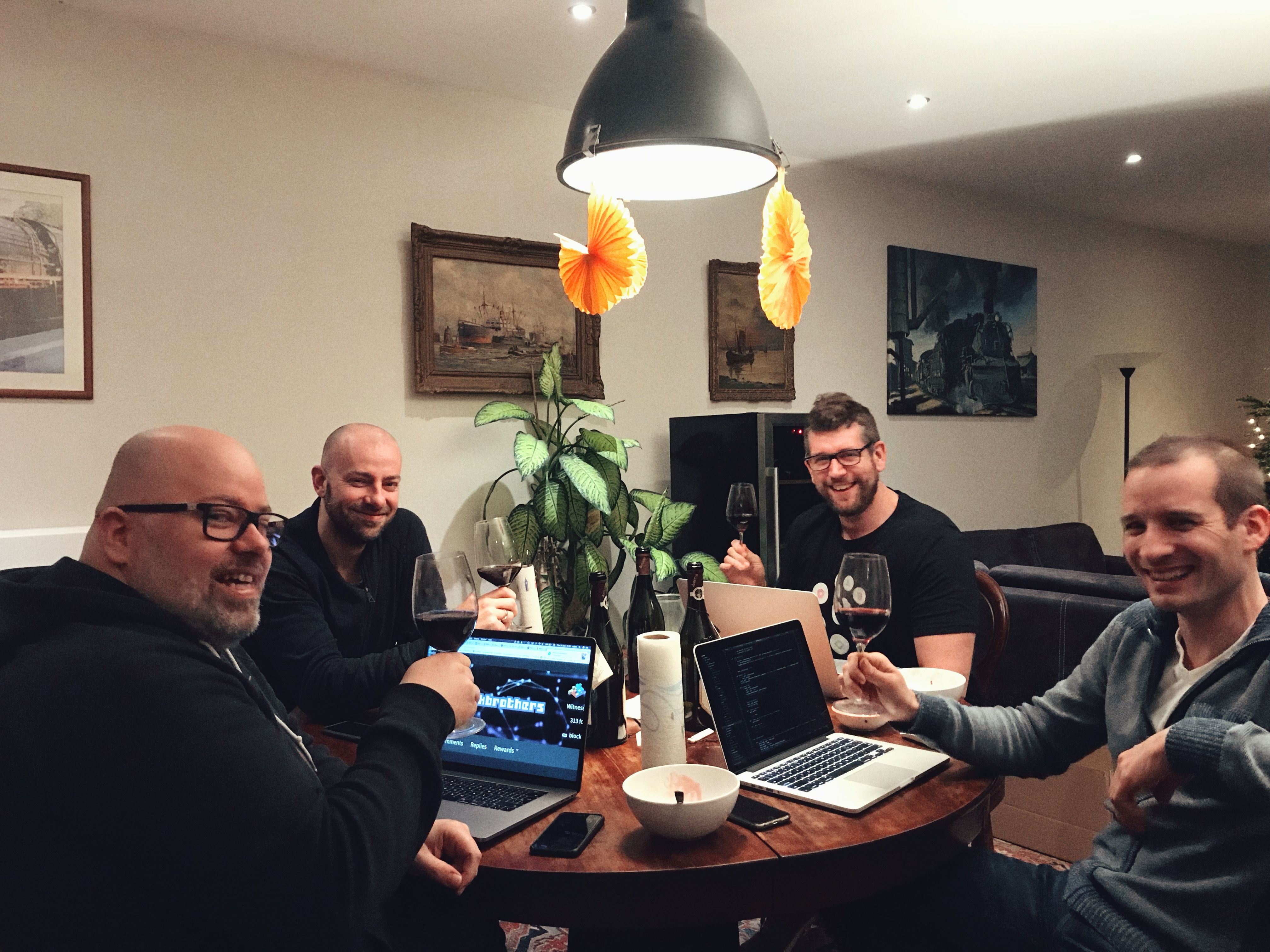 ---

---
I am a witness with our developer group @blockbrothers for the Steem blockchain. If you want to support us I would appreciate your vote here.
We build Steemify a notification app for your Steemit account for iOS.
Get it Here:

---